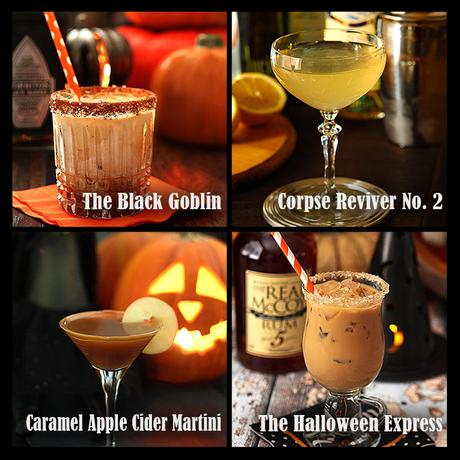 I had plans for today to do a cake. Yes...a cake for Friday Cocktails! The ingredients included a wine that is dark red and a cake that is a deep, dark chocolate. I've got those layers in the freezer all ready to be frosted and I've got the mascarpone frosting ready to go too. My plans to add a deep red component included red wine in a drizzle. But I had a moment when it hit me; this cake is coming together too beautifully to be relegated to a Halloween theme; that I'm 'dying' (bad Halloween humor?) to include some cranberries would move it into the realm of holiday, not Halloween and I'm good with that. So what do I do for a cocktail this day before Halloween? How about a refresher course in some great Halloween Cocktails I've done in years past and a favorite I just made recently? Will that work? I love all of these cocktails so hope you find one to love too. I don't know about you but I sort of need one to manage a night of a thousand kiddos!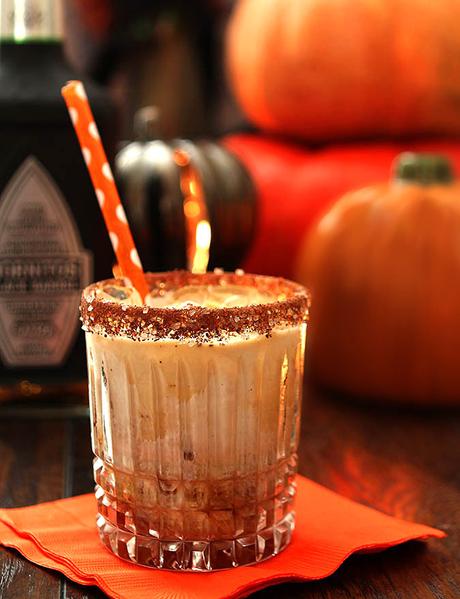 Tequila Coffee Liqueur, and Cream - think a warmer version of a White Russian.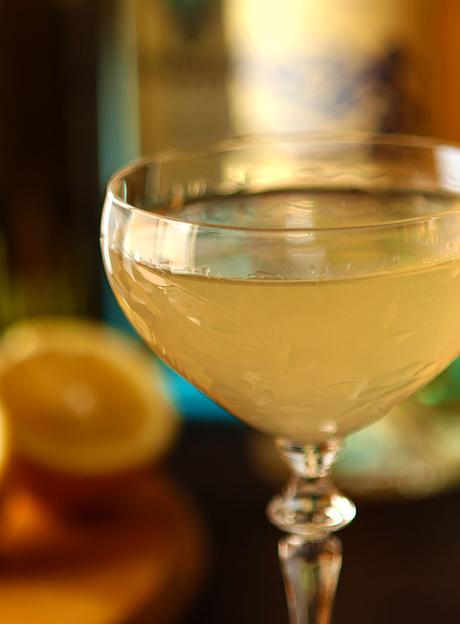 London Dry Gin, Lillet Blanc, orange liqueur, lemon juice and a dash of Absinthe. Meant to help you survive the day after a night of imbibing but the name is too perfect and I'll sip it the night OF imbibing!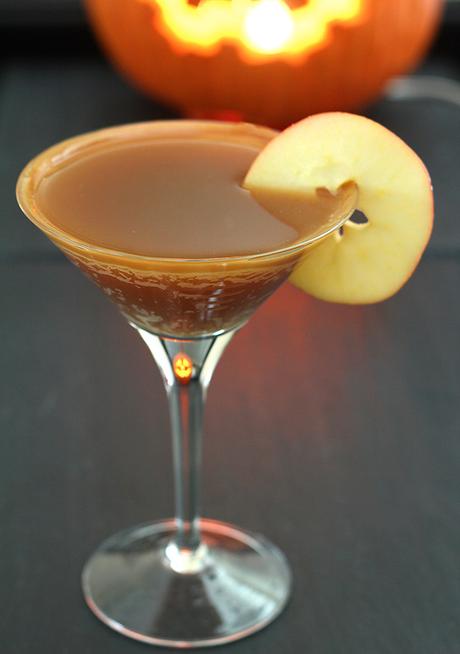 Apple Cider, vodka and caramel sauce and I even show you how easy it is to make your own apple cider!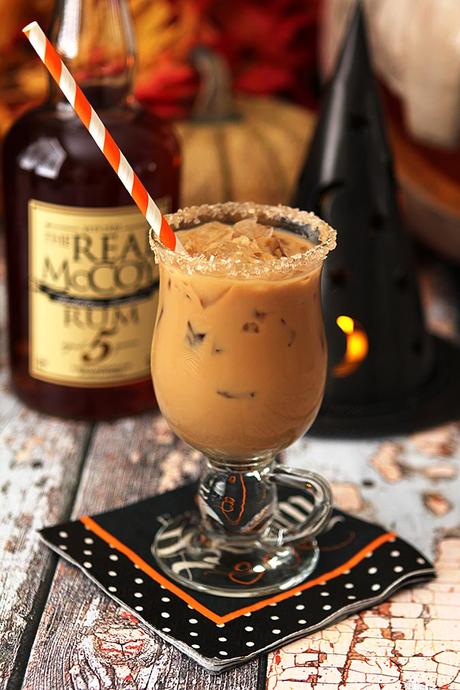 Espresso, rum, maple syrup and half and half. So good.
Need more? I've got a couple of others that are just as good for this season and beyond including:
Considering that I bemoan how much Halloween is not my favorite holiday I sure do make a lot of cocktails for it don't I? Guess that's what gets me through it. :)
Cheers!
The cake? Look for it next week; I think it will be a fantastic alternative to the standard pumpkin pie!