We are so proud to have the chance to start this 2019 interviewing this incredible designer we're totally crazy for!
"My name is Hala Al Gharabawi , a Saudi Fashion Designer based in Berlin.  I like to mix Eastern and Western cultures, exuding a mixed blend of freedom, emancipation and traditional warmth. I studied at ESMOD international University for Fashion and Art, successfully completed in 2016. During my studies, I completed several internships in KSA, Dubai, Lebanon, and Berin.In 2017, while I was still at the Fashion University, I won the prestigious award of the 25th China International Hempel Award for Young Fashion Designers and was able to show my first collection at the Mercedes-Benz Fashion Week in China / Beijing. Then it was then only natural that in 2017 I started showcasing my collections during Berlin Fashion Week. In 2018 I start to work and set up my own studio and now I'm working on my new S/S collection and I will show it during Berlin fashion week. I'm taking care of 10 interns in Fashion and social media part, teach them to be more professional."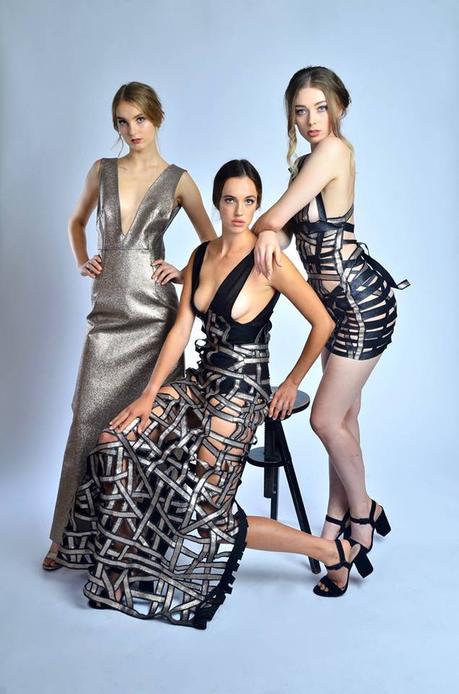 What's the concept of your latest collection?The concept is all about mixing the East and West cultures. In this collection, you can see signs from my culture and at the same time some effects of western culture with sharp stripes and striking colors mixing with the 80s
What inspires you the most?Sometimes inspiration comes from the most unexpected sources. Inspiration can literally come from anywhere, be it family, music, or a crack in the sidewalk. There are no restraints as to what someone can draw from to turn a mere thought into a reality. In fact, fashion design is all about great inspirations. I like to mix the stuff, culture, colors, ideas together.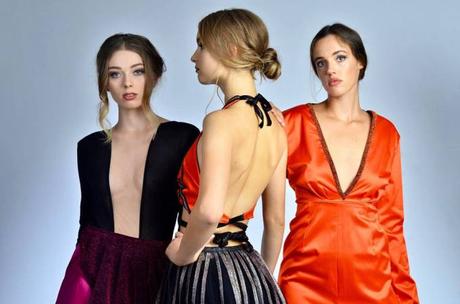 How does the place you live in affect your design?Berlin inspires. Not only has the city masterfully handled reunification, it has also evolved into a culturally diverse, tolerant, and cosmopolitan metropolis attracting young talent as well as creative and digital companies from around the world.
What's the future of fashion according to you? So perhaps it's freedom from traditional rules that will create the future of fashion—a refusal to conform to the demands of the industry, however you perceive them. I can see the future where fashion evolves in two seemingly divergent directions: total comfort and complete self-expression. We've already seen fashion embracing human comfort. This will be coupled with a move toward total self-expression — technology will allow us to wear our mood on our sleeves by modifying our silhouette and color palettes with the blink of an eye.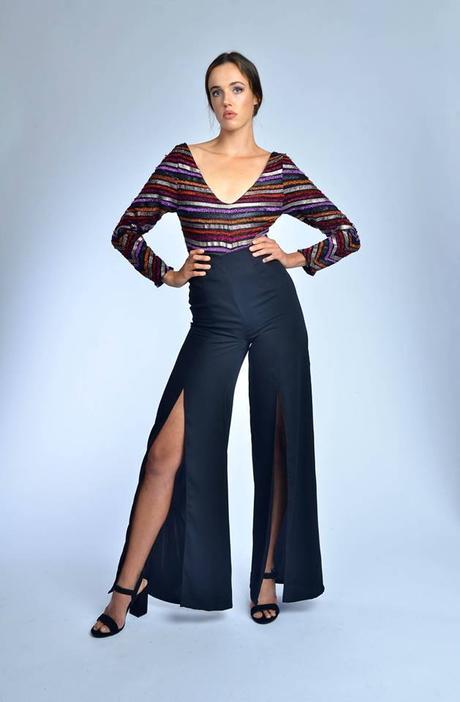 What's your next project?  My next project is the new Summer/Spring collection. I got inspired by 70s style while designing this collection. Also, I should mention that I got inspired by the Diva Diana Ross, the photographer Flavio Samelo. I preferred to use dramatic lines which I get inspired from architectural structures. Colorful lights will be shown in this collection. Shiny materials will be used and I believe this will be the collection of the year.
INSTAGRAM @halaalgharbawi