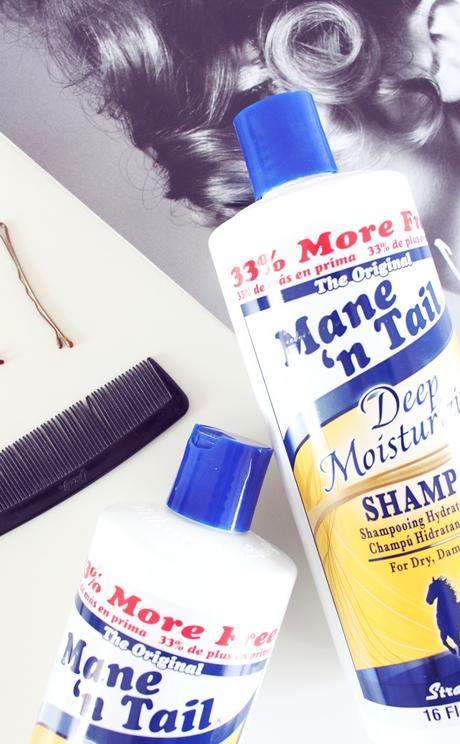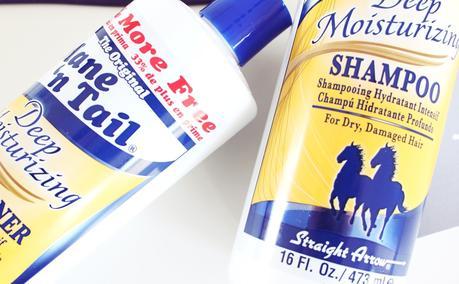 Wanting super healthy locks that reach the bottom of my back has always been a dream. With these new products I feel like I could get there perhaps...


When I first heard about Mane and Tail Shampoo and Conditioner I was a bit like, 'ew. HORSE stuff?!'. Originally made for show horses for perfect 'manes and tails', I was anxious to see what the results would be. But as an avid hair curler I knew that I needed something a bit more protecting to improve the condition of my hair as it was starting to split more than ever. After using these products for around a month now, they have made repurchasing status and I could not sing their praises enough. My hair has improved so much so that even my hairdresser commented on it, and I have recently been getting a lot more compliments about the state of my hair.
So basically these products are jam packed with moisturisers and emollients to really cleanse your hair and make it smooth and hydrated. If it is used regularly enough, a real difference can be seen in more way than one. My hair is usually a slow grower, but I have seen my hair grow around twice the speed that it usually does. Working alongside my favorite hair product ever, Moroccan Oil, my hair is silky soft, smooth and tangle free every time that I wash. I've noticed a lot less splitting and ends are looking noticeably healthy.
I just cannot emphasize just how much I'm enjoying these products; I have been recommending them to everyone who has been asking after new hair care products. It has taken me a while, but I have found some products that I will happily continue repurchasing. Let me know in the comments below whether you are interested in trying out this horse hair care? Is it a bit too weird for you? If you have tried it, let me know your thoughts too!


Facebook  - Twitter - Instagram - Bloglovin - YoutubeCheck out my April advertiser - Rebeccakdunne!