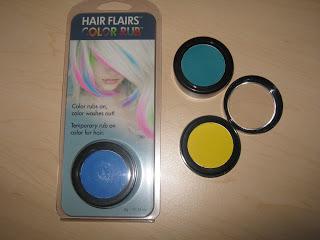 Colorful hair is all the rage right now! You may have seen by now that I have my tips dyed pink, but for those of you who don't want to make that much commitment to throwing some fun colors in your hair, I bet you will love Hair Flairs Color Rub! I received the Teal Flash, Yellow Spark, and Electric Blue.
To use them, you just prime the hair and rub the color down the hair you just sprayed. I was really surprised at how vivid the colors were and how well they stayed in my hair. It was really easy and didn't take long. Zac wanted to get in on the action too, what do you think? Pretty funky!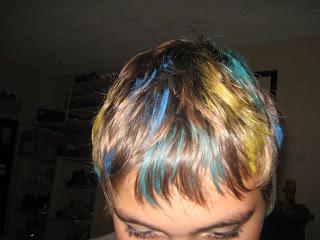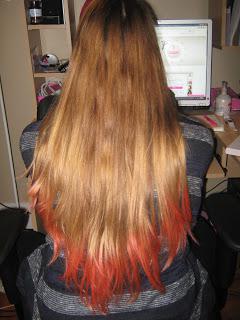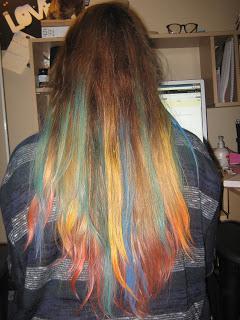 Of course the lighter your hair is the more vivid the color would be, and I think they would look even better on curled hair! These are adorable, enter below for your chance to win 3 random color rubs! Great for stocking stuffers!
Loading Entry-Form...
...
*I received product in exchange for an honest review, all opinions are 100% my own.*