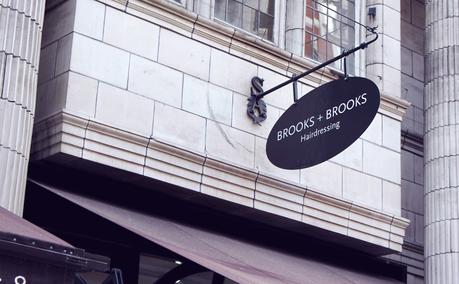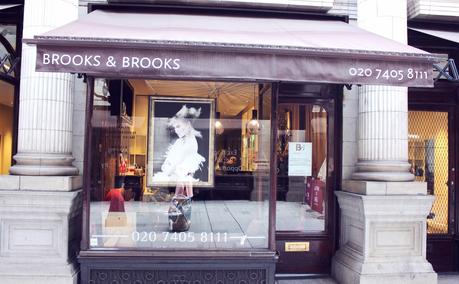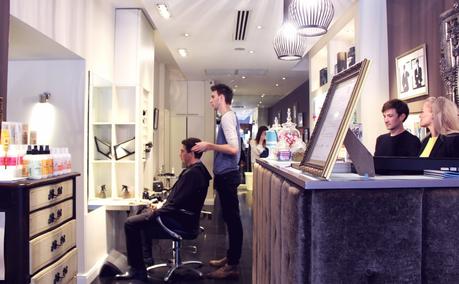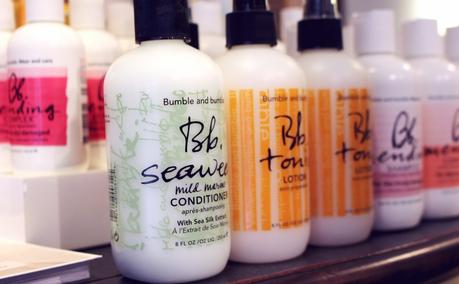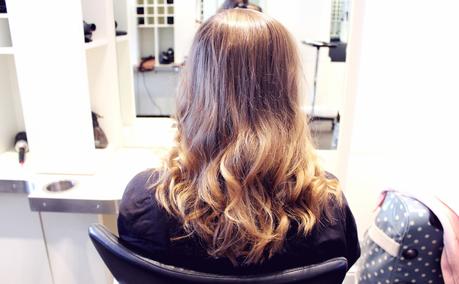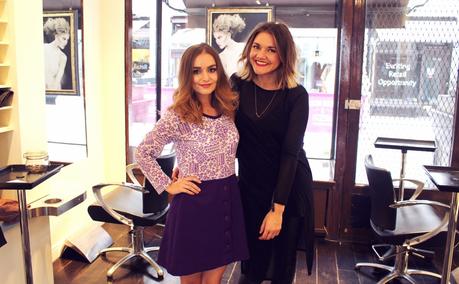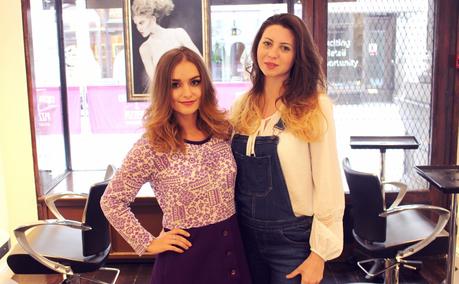 My hair is something that I treat less than often. I wash, dry and curl it and that's about it. Before a very exciting event, myself and Carli headed down to Brooks & Brooks for a new do....
Brooks and Brooks is an independent hair dresser based in Sicilian Avenue, Bloomsbury. The quaint  little arcade is home to many an individual business, from fashion retailers to foodie cafes. Immediately after entering the salon, you can instantly feel the relaxed and friendly atmosphere as we were welcomed by a receptionist. The decor is modern, with a heritage-style twist and is doused with hair care styling products from numerous bands such as Bumble & Bumble and Kerastase.  
I was introduced to the very beautiful Rosie, who was set to be my stylist for the afternoon, and we discussed what I was after. I asked for a curly style blow-dry with lots of volume, I had curled my hair the previous night, but as you can see, it's not exactly professional looking or fit for an event! We were all gowned-up and sent to the wash basins so that our hair could be shampooed, conditioned and treated with a complimentary protein treatment to strengthen the hair. The head massage and technique used was delightful, so much so that I definitely could have fallen asleep! 
After applying lots and lots of mousse to my hair, Rosie blow-dried it with a radial brush to create lots of texture so that the hair would hold and keep in place for as long as possible. She then took a barrel tong to it to create waves, let it cool and then brushed it through to create a really loose and messy curl. After a quick throw of it back and applying some hairspray, I was all set and ready to go for the event! Carli went for a similar style and we both felt very glam and dolled up. It was lovely to get a professional hair style done for such an important event!
If you'd like any further information on Brooks and Brooks, you can visit their website here or give them a ring on 0207 405 8111. I absolutely loved my experience at the salon and am gutted that I live right up North or I would visit all the time! Let me know your thoughts on this hairstyle and if you like to get yours styled by a 'proper' stylist! Thanks for reading! 

Megan. xo

Facebook  - Twitter - Instagram - Bloglovin - Youtube

Check out my September advert

iser - Pretty and Polished!
*This experience was a collaboration with Brooks & Brooks.