Recently, I blogged about FortWhyte Alive, a lovely nature center in Winnipeg.
I want to share another photo from that place with you. Just outside the Reception Centre, there is a small man-made pond. When the weather is beautiful and the wind calm enough, you can catch some beautiful reflections...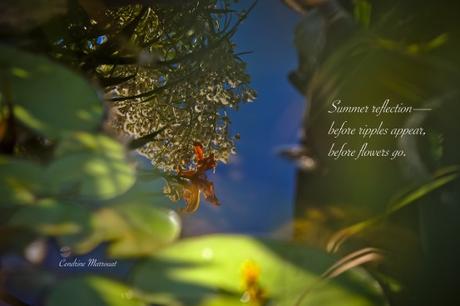 Click on the image to zoom in.
Artists, get featured in one of our anthologies. We pay ongoing royalties! Click here!
Feel like reading some more?