TGIF. No seriously, it's been a week from hell. I'm not sure why but when it rains, it certainly pours. 
I had a really stressful week but of course, my boys were there to remind me it would all be okay. And some of you went out of your way to comment on my post, tweet to me, or email me and let me know you were here for me. So thank you, from the bottom of my heart. 
Here's what made my H54F this week! The in-laws should be here in a few hours so I need to get to cleaning... enjoy your weekends!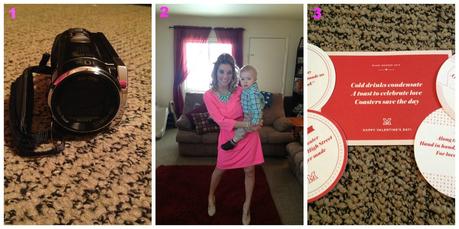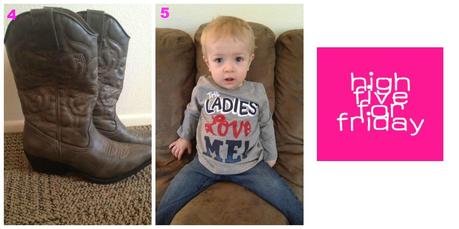 1// a new video camera! One of my favorite things growing up was watching home movies. Now, we can start documenting our very own. 
2//We did a photo shoot at a yogurt shop with one of our friends, who happens to be an amazing photographer! Check back next week for the pictures from that :)
3// My husband and I both went to the same college (didn't meet until after) but regardless, we are Miami Mergers. We get cards on our anniversary and Valentine's Day... and apparently coasters too! I've been meaning to explain a Miami Merger to you all so I think I will get around to that next week sometime...
4// Target find! $17.48 on clearance for these babies.
5// One of my Valentine's... he melts my heart and amazes me everyday. 
How was your week?
"Conquering life one step and one museum at a time."