Before I get into the things I was thankful for this week that I had a picture of, I want to thank each and everyone of you who took a moment out of your day to wish me a happy birthday last Friday. 
Truth is, I wasn't overly excited about my birthday. Yes, I know I should have been thankful Z was home for the first time in 3 years, but I was sad about being away from my family and friends. 
But then, I had a HUGE and overwhelming amount of tweets, emails, facebook messages, and cards sent to me and I was beyond thankful. 
I have met so many amazing women in this blogging community, a lot of you who I consider my closest friends. I appreciate everything you do for me and it's been such a blessing having you in my life. 
Now onto the things I took pictures of, here's what I'm super thankful for this past week. Linking up with Lauren for H54F!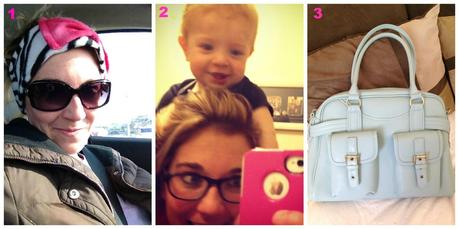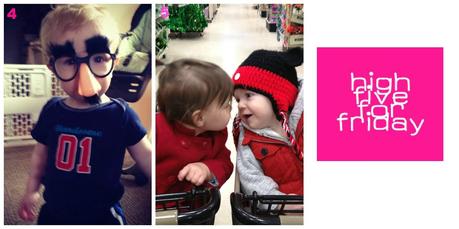 1// My new Marc Jacobs sunglasses from the hubby. Picked them out all by himself!2// Something about being on my shoulders and looking in the mirror; kid's face lights up!3// My new mint JoTotes camera bag, which of course means a purse and diaper bag as well. 4// Loves being silly; he gets it from his mama!5// Le sigh, my kid is a little Romeo. This is his girlfriend, R, and they are constantly stealing kisses. Not even separate carts could keep them from romancing!
Hope everyone has a fabulous weekend! Stay warm! 
Caroline Jewel Boutique specializes in fantastic personalized items and gifts! Check them out today :)