Ever since Emily moved to America and became an American, I haven't seen her much. Now that she's attending McGill, instead of UBC (!!!), her visits are even more spaced apart. Fortunately, I managed to snag a get-together with her before she flew back to Boston. We decided to go to Gyo-O in Richmond with Rachel & Snoopy (he decided on his own nickname, LOL).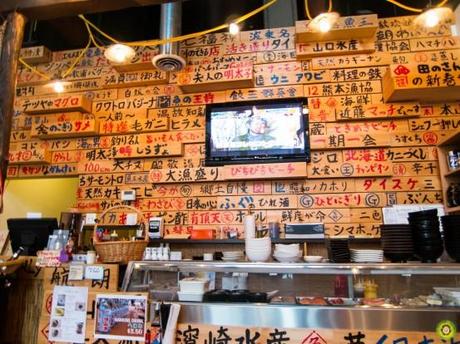 It's a real surprise when you first walk in. The interior definitely embodies the hyper and flamboyant spirit of Japanese culture. There's wall paintings that stretch from the floor to the ceiling. Although I can't read a single character of Japanese, the restaurant looks pretty awesome.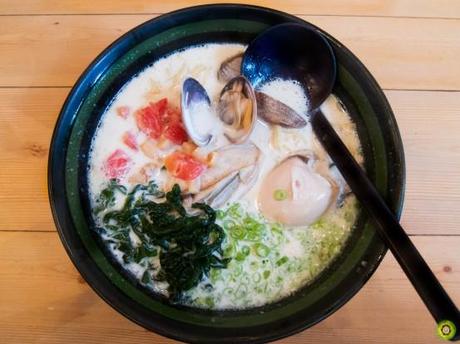 Many years ago, my dad and I dined at this very restaurant. The old menu left us befuddled as to what to order… to this day, I'm still not sure. Thankfully, I could understand the menu this time around. After debating between the Tuna Mayo Don and the Oyster Milk Ramen ($14.95), I settled on the latter.
I've never ordered a milky soup base before, but I'm glad I did – it was absolutely delicious! The best part of the the broth was that it picked up the flavours of the clams and oyster, just like how Kirby sucks up its enemies and morphs into them. I enjoyed the soup so much that I ate every single spoonful of ramen with a mini pool of soup. I am so hungry right now. Oh yeah, the ramen was perfectly cooked – could this dish get any better?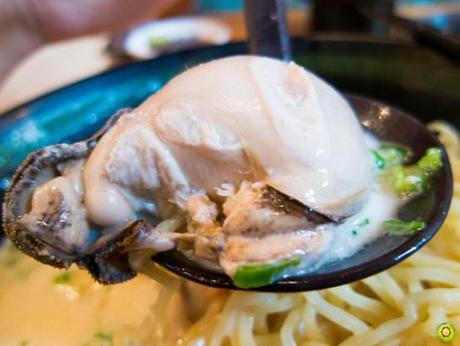 It can! The oysters were awesome! Although there were only two of them floating in the bowl, that was more than enough for me. Both of them were incredibly plump and moist. They also absorbed the delicious milky broth! So good!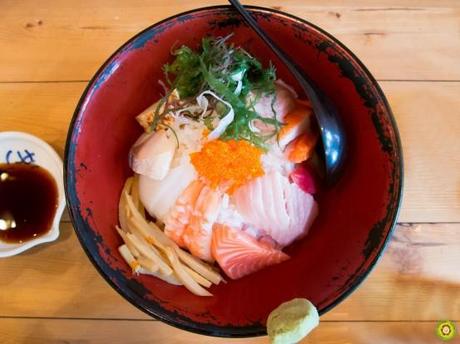 Emily ordered the Kaisen Don ($9.75). It was nicely put together and vibrant in colour.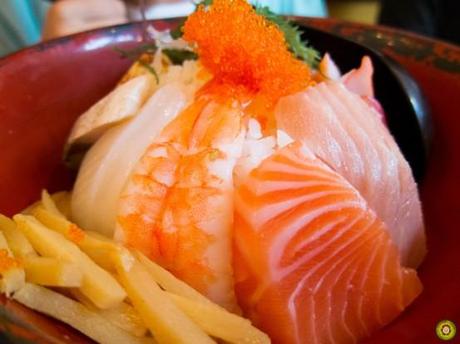 I didn't get to taste it, but Emily said it was really fresh and tasty.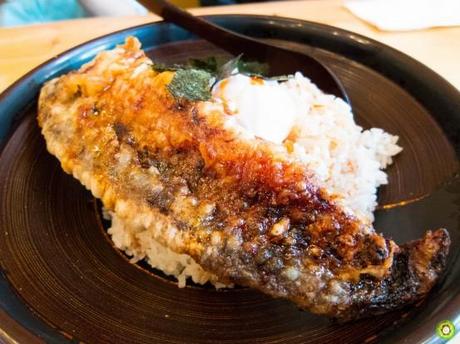 As for Rachel, she got the Unagi Don ($13.75)! This looked really really good! It's deep-fried instead of BBQ or torched, which is what I typically eat.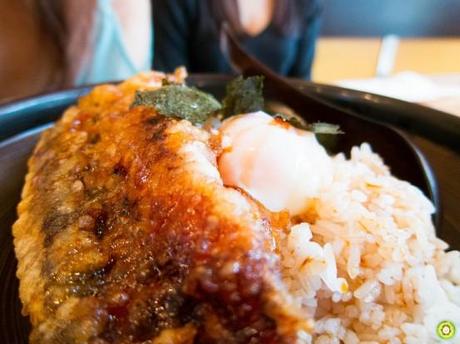 There's also a poached egg. I regret not tasting this because I love it when the yolk pops and coats all the food…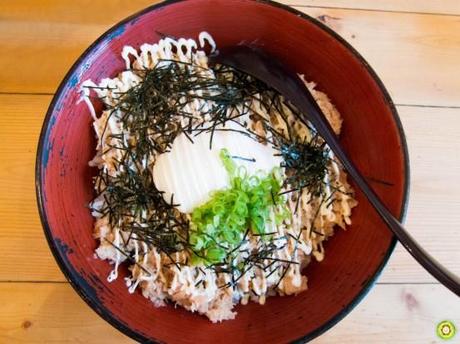 Finally, Snoopy ordered Tuna Mayo Don ($11).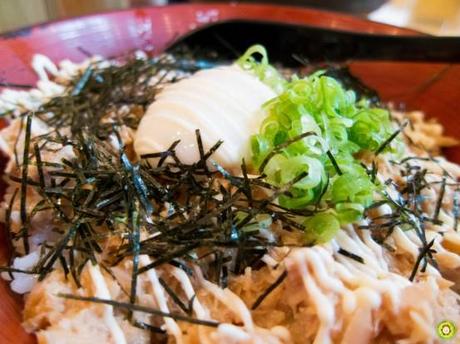 It looked delicioussss, especially with the mayo and egg!
Final Bytes
1.  There's a lunch special menu that features combos!
2.  Great dining atmosphere!
3.  Affordable quality food!
Foodobyte's Rating

---