She's as close to the "common woman" as is the wife of her idol, Obama.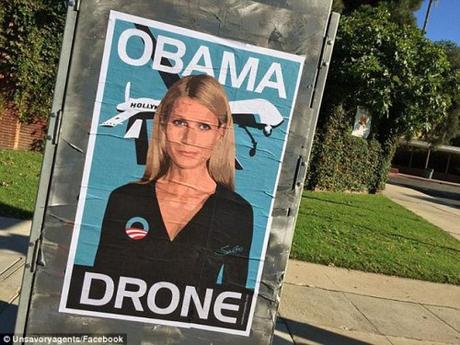 Daily Mail: Gwyneth Paltrow has encouraged shoppers to spend up to $6,000 on T-shirts available on her website Goop. The 43-year-old actress selected her choice of the 11 best tops, which cost up to $350 each, and said women would 'want 17 of them'. LA-born Gwyneth is estimated to be worth around $136million and said earlier this year, 'I am incredibly close to the common woman'.
The text on the actress's website states: 'When you find the right T-shirt, you want 17 of them in your closet. 'And you want them to last forever and never disintegrate.'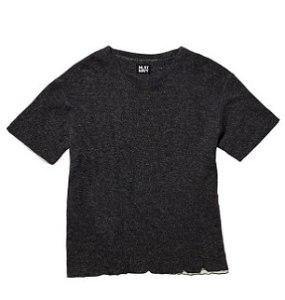 $275 t-shirt
It goes on to say that designers often stop making discontinue lines, and so advises shoppers to stockpile their favorites. It introduces them as 'our favorite T-shirts right now – the ones we're buying in bulk to see us through the next few seasons'. And they're all available to buy on Goop.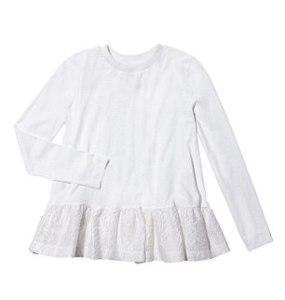 $295 top
The T-shirts cost from a more reasonable $38 for a simple black tee with white stripes on the arms by Alternative Apparel, right through to $350 for a Mother of Pearl paget tulip jersey. If shoppers take the advice to 'buy 17' of the latter, it would cost them a whopping $5,950.
But justifying the purchase of the pricey Mother of Pearl top, the site says: 'This has the spirit of a T-shirt, but it's fancy enough to wear to a dinner party.'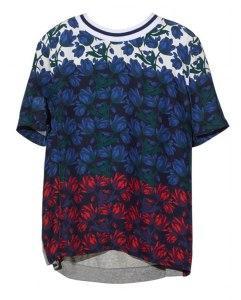 $350 top
Other recommended tops include a $275 plain gray number by NLST, which is described as 'the fancy solution to old-school thermals', and a $295 'business on the top, party on the bottom' Mother of Pearl white-sleeved peplum top.
The mother to 11-year-old Apple and Moses, nine, said on CNN Money in March this year, 'I am incredibly close to the common woman, in that I am a woman and a mother.'
It seems, however, the star may have lost touch with what exactly the 'common' woman can afford.
DCG