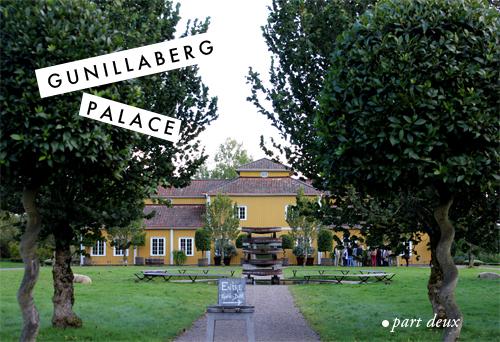 Have you put Gunillaberg on your bucket list yet? Well, prepared to do so after this post. If you love some beautiful interiors, you're in for a treat. 
If you're just joining Lars now, I posted part one about our roadtrip to Gunillaberg, Sweden, summer palace of floral artist Tage Andersen (my creative hero). I showed the lovely grounds and animals in part one and today I'm showing the interior of the palace itself, which Mr. Andersen designed from the furniture to the flooring. It acts as both a house and a gallery. He exhibits artwork by a few different artists.
This chair in the office is my favorite.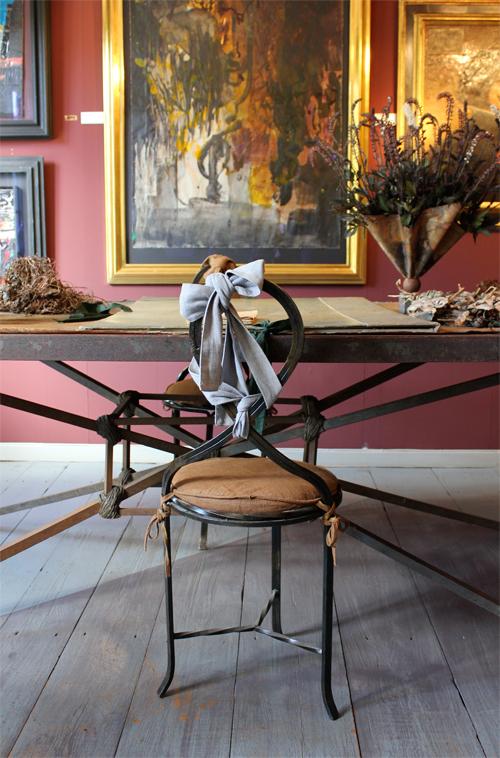 And let's talk about flooring. Because the painted wooden floors rocked my world.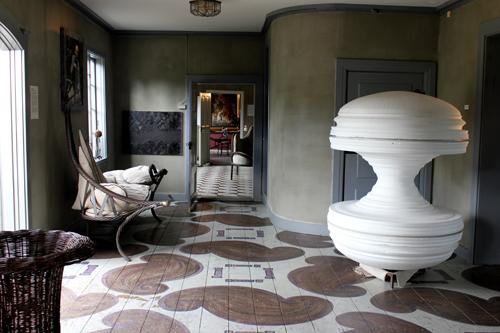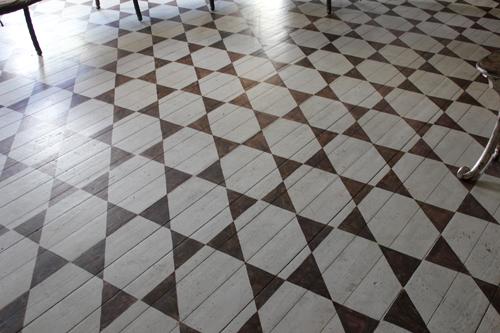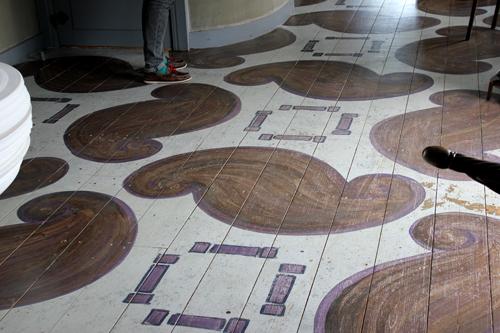 A sofa that he designed with triangle pillows, of course.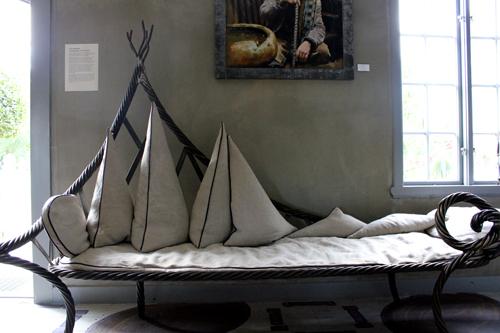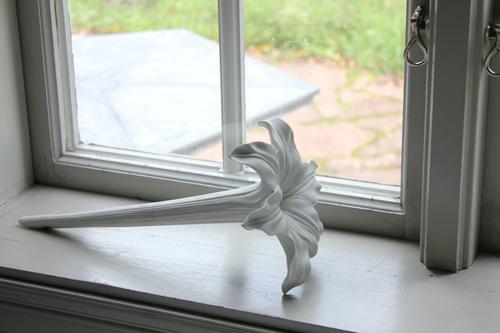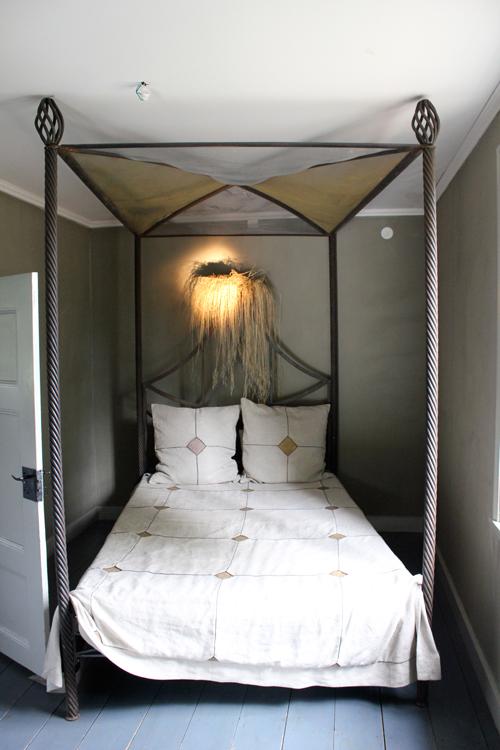 A close-up of the window-paned linen bedding. How gorgeously simple is it?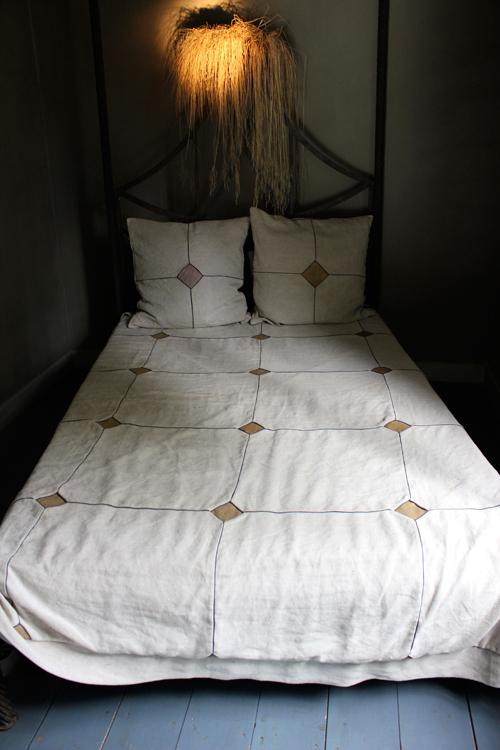 Beautiful stone bathtub.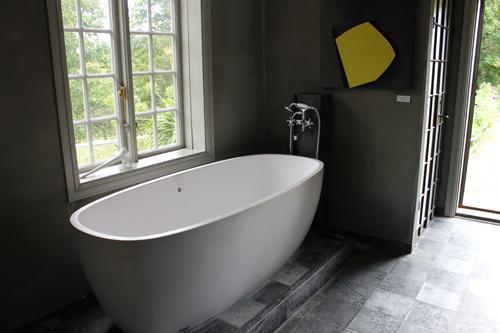 And a selfie in the three-way mirror.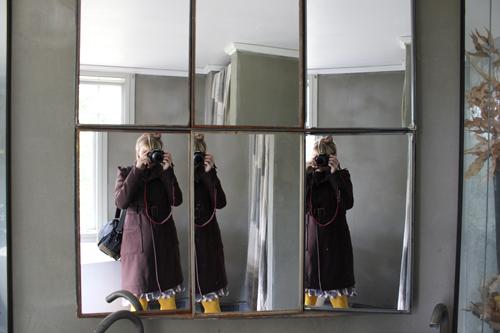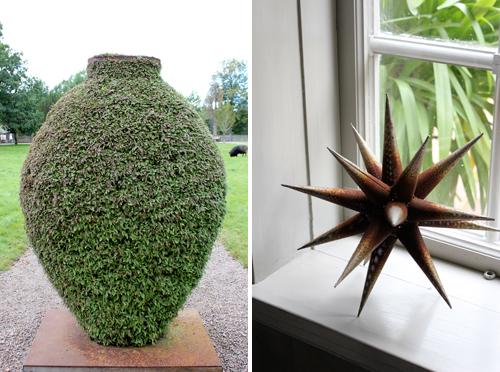 ROOTS ALERT! Or as we call it nowadays, ombre.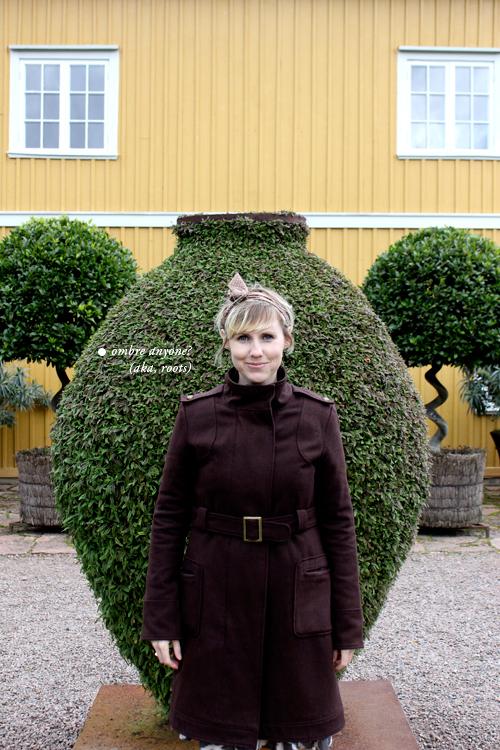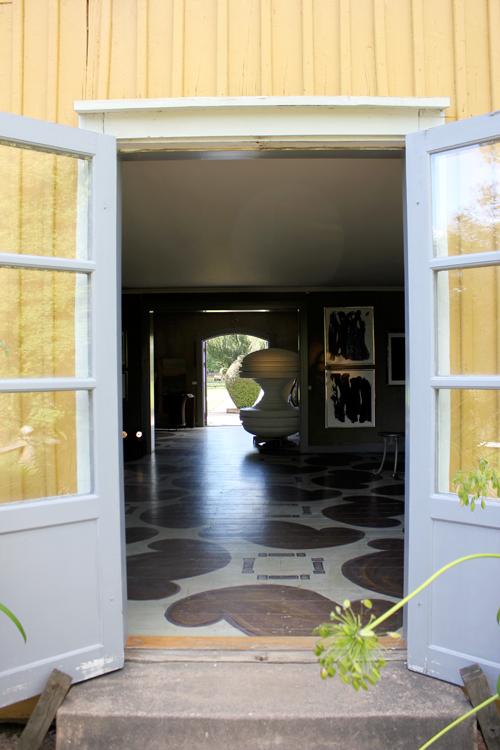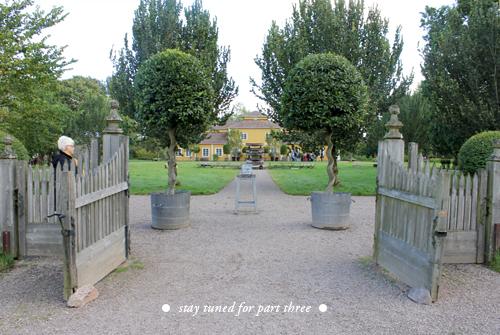 Guys, there's more! As you daydream about this place this weekend, be excited for the next installment, which I'll show more of the architecture of the grounds.
Happy weekend!