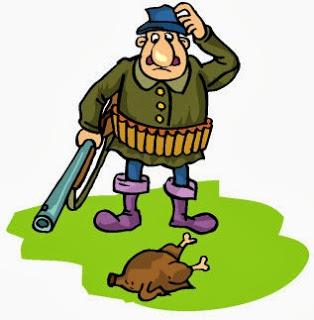 Gun control, largely because of the nasty machinations of the National Rifle Association, is a huge furball for this country.  Intelligent consideration as to how we might deal with the proliferation of deadly weapons in what we hope to be a peaceful society cannot take place without the frantic howling of the NRA and its minions.
And because the NRA has so much money and because the NRA has been able to buy so many of our politicians, we are unable to initiate or even discuss any laws related to gun control.  The NRA wants no controls whatsoever for any reason on any type of weapon.  The NRA, walking lockstep with the gun manufacturers, makes for a powerful lobbying group that pressures politicians in every section of our country.  It seems to be nigh impossible for a person to be elected to any office without bowing at the altar of the NRA.
That, however, is no excuse for our representatives to sell their souls.  If they are afraid of the NRA and vote against their consciences to gain the support of the NRA they should be in another line of work!
Gun control raises many questions:  Who should be allowed to own a gun?  What type of weapon is appropriate?  How many guns should one person have?  What kind of ammunition should be allowed?  Should weapons be concealed or carried openly?  Should convicted felons be allowed to own a gun?  What about those who have been judged to be mentally ill?
Then there's the problem of the Internet, where just about anyone for any reason can purchase a weapon and however much ammo as he or she so desires.
Thus the need for background checks!  What could possibly be wrong with checking the background of a person who asks to purchase a deadly weapon?  Such a check wouldn't weed out all the bad guys, but it just might stop a nut who decides it's time to get some guns and go kill a few people.
Unfortunately, 47 of those people sitting in the United States Senate disagree.  The senators listed below voted against background checks!  Thus they pay back the NRA for its largesse.
Here's the Senate Wall of Shame:
Lamar Alexander - R-Va
Kelly Ayote - R-NH
John Barrasso - R-Wyo
Max Baucus - D-Mont
Mark Begich - D-Alaska
Roy Blunt - R-Mo
John Boozman - R-Ark
Richard Burr - R-NC
Saxby Chambliss - R-Ga
Dan Coats -R-Ind
Tom Coburn - R-Okla
Thad Cochran - R-Miss
Bob Corker - R-Tenn
John Cornyn - R-Tx
Mike Crapo - R-Idaho
Ted Cruz - R-Tx
Mike Enzi - R-Wyo
Deb Fischer - R-Neb
Jeff Flake - R-Ariz
Lindsey Graham - R-SC
Chuck Grassley - R-Iowa
Orin Hatch - R-Utah
Heidi Heitkamp - D-N.D.
Dean Heller - R - Nev
John Hoeven - R-N.D.
James Inhofe - R-Okla
Johnny Isakson - R-Ga
Mike Johanns - R-Neb
Ron Johnson - R-Wis
Mike Lee - R-Utah
Mitch McConnell - R-Ky
Jerry Moran - R-Kan
Lisa Murkowski - R-Alaska
Rand Paul - R-Ky
Rob Portman - R-Ohio
Mark Pryor - D-Ark
Harry Reid - D-Nev
Jim Risch - R-Idaho
Pat Roberts - R-Kan
Marco Rubio - R-Fla
Tim Scott - R-SC
Jess Sessions - R-Alaska
Richard Shelby - R-Ala
John Thune - R-S.D.
David Vitter - R-La
Roger Wicker - R-Miss
Notice the Republicans dominate the list.  Unfortunately, the names of a few Democrats also appear.