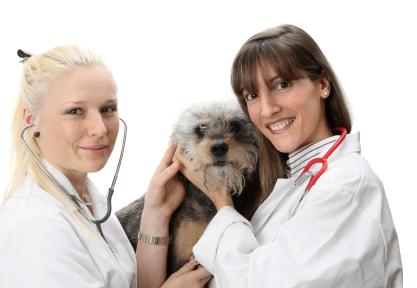 Many people do not realize that they can buy a medical policy to protect their pets and to save money if the pets need veterinary care. Dog and cat insurance is the most common, but there are companies that offer coverage for birds and exotic pets. Here are some tips and things you need to know before buying pet insurance.
1. Get multiple quotes. Companies vary in how much they charge for a policy. Find one that you can easily afford so you can maintain it for the life of your pet. Additionally, you should enquire about discounts. There may be a discount if you have more than one pet or if you pay the premium in full rather than in monthly payments.
2. Has the company been in business for quite a while, and does it have a good reputation? Getting pet coverage through an unreliable or poorly rated company will not benefit you if you ever need to use the insurance. You may be able to search the Internet for customer reviews to determine if customers are happy with the company.
3. What is your out-of-pocket expense? Learn about deductibles and co-pays. Find out if the plan pays a fixed amount per incident or a percentage of the bill. What are the caps? There may be a cap per incident, per year or per the lifetime of the pet. How does the company pay the bill? Some pet insurance companies pay the bill directly, and others reimburse the policyholder after he pays the bill. Look for surcharges, as well. These may be for older pets or for using the policy. Some companies will raise the premium if there is a covered incident. Knowing what the surcharges are in advance will keep you from being surprised later.
4. What does the policy cover? Most plans have exclusions for preexisting and hereditary conditions. Some breeds of dogs and cats are prone to certain diseases. The carrier may not cover these. There may be others, too, so find out what they are. Make sure the things that are important to you are covered. Things that may or may not be covered include accidents, behavioral training, dental care, flea and heartworm protection, hospital stays, lab fees, medications, spaying and neutering, and vaccinations. You may also want a plan that covers preventative care so your pet stays healthy. If something that is important to you is not covered, ask if it can be included in a rider on the policy.
5. Can you use your own veterinarian or must you use one in the company network? This may be important to you if you have a favorite vet or pet hospital. Many policies are less expensive, though, if you use a vet in the company network.
Many pet owners do not think of carrying coverage for their pets. They may not know it exists. If your pet is a special breed or special to you, it is probably worth buying pet insurance so you have a long relationship with it.
~Courtesy of http://www.comparethemarket.com
~Written by James Rowland