Some people love video games and some people love bowling. It stands to reason then that there will be people who love both. When this happens, certain people prefer to express their enjoyment of both pastimes by finding ways to combine them. One method of doing so is with a custom-made bowling ball design which is inspired by video games. Here are a few good examples.
Zombie Ball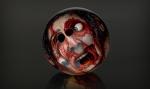 The Zombie Ball
There is no bigger or more common enemy in video games than zombies. They have found their way into every genre ever made. Not only that, but they are part of pop culture now so having a zombie bowling ball can be considered quite cool. However, the design is definitely not for everyone as it can be considered a little too graphic for some people.
Kirby Ball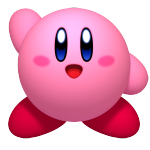 The Kirby Ball
This is a great idea because Kirby is a very popular video game character, but also because it is very easy to put into practice. Kirby is just a giant ball anyway with small hands and feet so any bowling ball can be transformed to look like Kirby with a minimal paint job. All you need is to paint it pink, then add a happy mouth and two large eyes and you are done.
Pac-Man Ball

The Pac-Man Ball
If Kirby still seems a little too complicated for you, then you can go even simpler with an even more iconic video game character: Pac-Man. Like Kirby, he is basically just a giant ball. Nowadays he has arms and legs but in the beginning he didn't even have those. He was just a yellow ball with a black dot for an eye so, ultimately, you can go as far as you want in terms of making a ball look like Pac-Man.
If you are in need of a serious shop for professional bowling equipment such as bowling bags on wheels, then you should visit BowlingBags. Here you will find a range of products that will suit your exact needs.