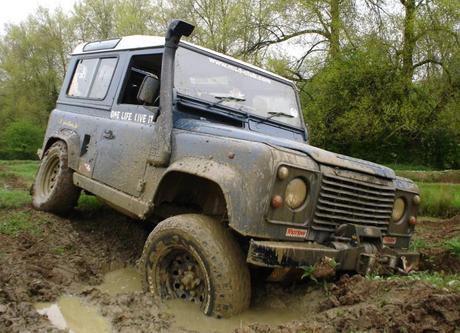 If you're an adrenaline junkie after a bit more from your holiday, a 4x4 adventure may be perfect for you. Take to the road on an exhilarating trail, as you explore the terrain and take in the sights. Here, PassSmart have created a guide to the top five 4x4 experiences from around the globe, in order to help you find your next big adventure.
Moroccan safari
Embark on a Moroccan safari through the Anti Atlas Mountain ranges and across the dunes of the Sahara. With so much to see in Morocco, you'll visit colorful markets in Marrakech and, on most organised trips, you can even stay overnight amongst the dunes. You'll experience the tour from the comfort of an air-conditioned 4x4 (if you're not quite daring enough to handle the heat), and you'll be guided by your very own driver. With many day, overnight, and longer trips available, there's one to suit every explorer.
Go off-road in Spain
Spain is a country full of surprises. Take to a 4x4 and explore the Spanish landscape; uncovering its secrets as you go. The Pyrenean Mountains, situated between France and Spain, are not only home to stunning snow-capped mountains and lush flora and fauna, but it's also the place to go for a thrilling forest drive. There's no shortage of hair-raising bends and rocky declines here, and if you're lucky enough, you might even spot some wildlife. This 4x4 adventure is ideal for those wanting to see another side of Spain; away from the hustle and bustle of the big cities and beach resorts.
4x4 routes in the UK
Away from the busy cities and growing towns, the UK has plenty to offer when it comes to adventure trails. You can take to the rocky routes yourself and learn some off-road driving skills, as you explore the rugged terrains of locations all over the country. Wales has, perhaps, the best off-road routes to offer, with its mountainous landscape and rolling hills providing the perfect backdrop for your trip. Powys, in particular, offers some short, not too challenging routes for amateurs to test out.
Exploring the Alps
If you're a thrill seeker with a love of the slopes, a 4x4 adventure tour through the Alps could be the ideal off-road trip for you. Visit the Alps in the summer months to see the peaks in a different light, and experience a tour which will offer both off-road adventure and relaxation. The journey through France, Spain and Switzerland will take you through spots of awe-striking scenery and stunning green forests.
Tunisian adventure
We're heading back to the Sahara, with a road trip through Tunisia. This 4x4 trip will take you on a wild north African adventure, experiencing sights unlike any other. Again, on organised trips, you can opt to spend a night camping in the Sahara, before visiting small towns and meeting the locals. On this desert trip you'll see a whole new side to Tunisia, and after a night in the Sahara, you'll feel like a true explorer.
There are so many 4x4 trails out there, so there is something for every adventurous traveler to enjoy. Take a look at some of the many organised trips available, do your research, and decide which one is for you. If you want to go it alone, there are also many trails which you can take to yourself. Hire yourself a 4x4, look up your route, and get out on the open road.
This guest post was provided by Izzy from PassSmart.com; the quick and easy way to find your perfect driving instructor in the UK.