Note from Wil: This is a post from Emma Barnes. While I've never been stranded in another country, I enjoyed hearing how it worked out for her this time. Please enjoy, and think about her advice on one way you can help avoid the fear that she went through.

Also, if you have an idea for an article for Finance for Youth: The blog, send me an email: [email protected]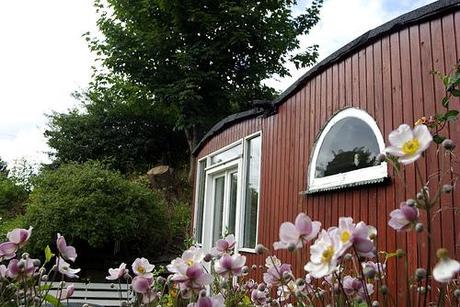 Image courtesy of Nagyhajubanya
Ever been stranded in a foreign country with no money and no means of getting any? Didn't compare travel insurance on the likes of moneysupermarket.com and find yourself in a bit of a bind? Didn't get round to buying travel insurance before you went? Me neither.
When I was a student, I actually got myself into a fair few financial scrapes on various vacations, and I certainly didn't think I'd have to compare travel insurance on moneysupermarket or somewhere similar, no sir. Every time, I was able to blame some fluke event (or, occasionally, a person) for my situation and now, upon reflection, it was my fault for not giving myself a financial cushion or failing to take the necessary precautions to avoid situations like those.

While travelling around Europe in the summer between leaving high school and starting college, I wasn't aware of how much a week in Copenhagen would cost me. I ran out of money two days before I was due to move on, and I wasn't going to get any more money for another week.

Determined to go it alone and not tell my parents (I was a proud kid, to say the least), I bought myself a baguette and some cookies with my last few krone and decided to tough it out on the streets. Looking back, I can't believe I did that and pretty much thought nothing of it.

Heading over to Christiania, which I had planned to do at the end of my time in Copenhagen anyway, I thought I might be able to get a decent-ish night's sleep out in the open. I'd heard it was a bit of a free-for-all there, and that I had less chance of being hassled on the streets there than in Copenhagen proper.

I was right – and then some. I got there in the afternoon, baguette, cookies and backpack in toe, to scout the place out and find a quiet spot to put my head down.

I walked around and marvelled at, well, everything. The houses there were clearly hand-built and looked like they were plucked straight from a book of fairy tales; there were people openly selling huge bags of fresh, green marijuana on stalls near an all-female ironmonger's workshop. These people were living some kind of Utopian dream.

Pretty charged with excitement, I was buzzing and ended up talking to a group of Christianians. We got on really well, and when they found out my predicament, they offered me a place to stay (a little house with little hearts cut out of the white wooden window shutters, no less), food and amazing company. In fact, I'm still in touch with two of them today and plan to go and see them this fall.

So the moral of this story is… Don't plan ahead? Well, no, it isn't – I've been in plenty of other situations without such a happy ending (holidays cancelled, theft etc.), and I would strongly advise that you have a little contingency pot and a good insurance plan. You don't need to get into money trouble to find your own vacation adventures.