A couple of days ago, a young student approached me and asked me for some career advice. The student wanted to understand a little more about what banking and finance is about, and how it measures up in terms of their "dream job". I was very impressed with this young student, because unlike many of their peers, they were actually trying to look at their future and start planning. This student, to be fair, is part of an advanced group of students. They get tutoring as part of their regular school day, they have additional instruction in note-taking and other study skills, and they are in advanced Math and English classes. They have a leg up over many students already. This young person seemed to have a leg up on even this group.

There was another teacher in the room at the time, who had worked in a similar field in her younger years, and we both shared some of the upsides and downsides, many of the really funny incidents, and some of the sad, sobering, almost depressing parts of our former jobs. See, no job is truly perfect. There are some good parts and bad parts, and much of adult life is about learning to deal with the bad parts while preparing for, waiting for, and whenever possible working to create the good parts.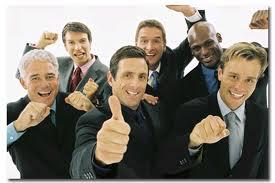 And while just that much would have been a good enough lesson, that isn't the main point of this post.

If you have been doing your job as a parent or concerned party of a young person, there is likely to be a point where they will ask you about career advice themselves. How you respond, what you say and how you say it, and your timing are crucial.

Once a young person asks your advice about future careers, they are putting the trust of their future in your hands!

So how do you respond?

"Follow your bliss!"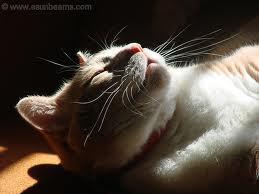 Some parents think this is great advice. They want their children to be happy in whatever they do. I'm not going to say that this approach doesn't have any merit because I know that all parents want their children to be happy. Hell! I'm not even a parent, and I want other people's children to be happy in their career. Happy people generally don't make as many mistakes, and tend to do their jobs much better overall than their less happy peers. If that's all it takes to be able to go to Taco Bell and not get my order screwed up or just ugly, then follow that bliss.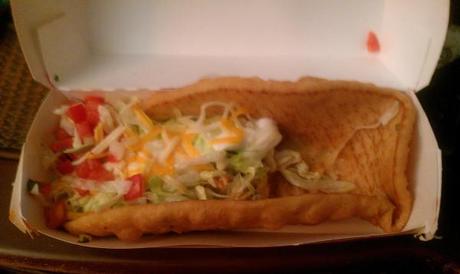 But there is a slight downside. For many kids, their bliss is playing video games or taking obnoxious pictures of themselves for Facebook. True, with a little creativity and some luck, you can make a career out of either of those, but neither has that ring of career aspirations that would make a parent proud.
"Follow the family!"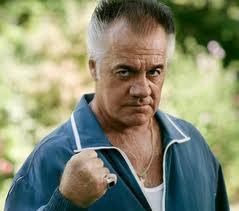 Okay, if "the family" is really The Family, I'm staying out of this argument altogether! But assuming that we're talking about parents like my mom, who truly believe that following in the family business or doing the same job as your parents is a good thing, there's a lot to be said for this method too. There is nothing wrong with upholding the traditions of your family, taking advantage of the skills and training from what may be generations of people who have done a job with love and with pride. I kind of like to believe that I'm in my family's business as a teacher because my grandfather was a teacher in his home country. I get that I'm probably stretching a bit, but it makes me feel good.

But what if, like me with my mom, the family business just isn't a good fit? Even if I went into my mom's business of nursing and caring for the sick, that isn't me either. One of my brothers works construction. He has three daughters that all together probably don't have the upper body strength required to do what he does, plus it isn't a very feminine job, and his daughters are very feminine girls. Should they, and I, have taken a job that we don't enjoy? Even if it means that we will suck at it and embarrass the very people we were trying to please by doing the job in the first place?

"What's important to you?"

The way I approached my student was to ask what was important to them. What are they looking for in a career? We also talked about what skills they felt they might want to strengthen. As we talked, I was able to throw a few different ideas their way, and as what they said changed, I was able to change my suggestions to fit their evolving priorities. Keeping in mind that this student is very young, and their priorities will change several times between now and when they become an adult, it was more important to get them to think in terms of what they want out of a job than it was to try to stuff them in a hole that might become a bad fit later on.

Is there a downside to this? Sure, I guess that the student might have felt a little unfulfilled when they came to a trusted advisor with the hopes of getting a concrete suggestion. I guess that walking away from a conversation where you hope to get answers with nothing but more questions can be annoying. I'm okay with that because this student needs the opportunity to decide things about themselves before they are going to be ready to plop down for a career that might last them the rest of their lives.
I don't know why, but as I was having my conversation with my student, I kept thinking that someday they'd be alright.  Of course, one of my favorite songs about someday is this one, and while it is a sad song, and possibly a little depressing, I've always enjoyed it and I hope you do too.  Enjoy!