If you live in New York City, chances are that you've lost touch with the city's magical qualities. Yet every year, millions of visitors flock to the Big Apple for a slice of NYC glamour and glitz. In fact, NYC & Company, the city's official marketing organization, estimates that New York attracted more than 52 million international and domestic visitors in 2012 alone. But lucky you—this thriving city is your playground and you have all its treasures at your fingertips, especially when planning your next hot date.
Whether you're in search of a destination for a memorable first date or looking for something special to commemorate an anniversary, New York City has a number a number of ways to impress the special guy in your life.
A Dinner to Remember
Elevate an average dinner out by taking your guy to the restaurant that topped Zagat's 100 Best Restaurants list, Le Bernardin. This exceptional restaurant, which has also been awarded three stars by the Michelin Guide, features exquisite French dining by well-known chef, Eric Ripert. Le Bernardin's pre-fixe dinners start at $130, so this is definitely going to be an epicurean experience to remember—in other words, not cheap. But if your guy is worth the bucks, this is the place to spoil him.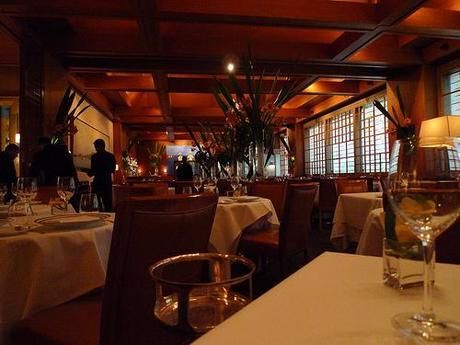 Photo by arnold I inuyaki via Flickr
A Thespian's Delight
If your beau's favorite thespian is in town, purchase a pair of New York City Broadway tickets. Look for Bebe Neuwirth to appear again in Chicago. Neuwirth, who won a Tony for playing Velma Kelly during the 1996 run of this musical, will be trying her hand at a different role this time. According to Artsbeat, Neuwirth will appear as "Mama" Morton for this outing.
Other stars hitting Broadway stages soon, include Michelle Williams and Alan Cumming who will be in town in March for Cabaret. And if your guy likes controversy, the current talk of the town has been focused on the rather "interesting" casting of Carly Rae Jepsen in Cinderella, which will also feature Fran Drescher.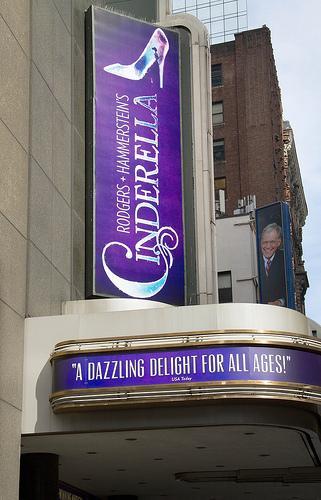 Photo by Broadway Tour via Flickr
Move to the Groove
If you and your partner spend many a night in awe of the glamorous outfits and choreography of the dancers on "Dancing with the Stars," consider booking a dance lesson with Big Apple Ranch, which is held at the Dance Manhattan Studios. The Big Apple Ranch offers courses in a number of different dance styles, including West Coast Swing, two-step and line dancing.
Cooking Love Lessons
You've heard the expression: The way to a man's heart is through his stomach, right? So why not take a cooking class—or better yet, a sensual cooking class. Appetite for Seduction offers classes that teach couples how to create three-course sensual meals together. Its classes have names such as Insatiable Italian and Steak and a BJ. CBS New York recently included Appetite of Seduction in its list of the Seven Best Cooking Classes in New York and New Jersey.
Photo by Jeff Kubina via Flickr