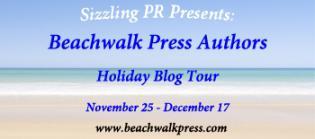 Oh, Christmas Tree! by Kaylie Newell
Well, Thanksgiving is behind us and Christmas, with all of its candy cane glory, is looming. It's almost time to put up the Christmas tree. This is significant for a lot of families, but especially for mine. Why you ask? Because this year we're going to get a real tree! I'm from Oregon where the Christmas tree farms are as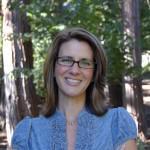 big as football fields. (And believe me, going to one of those is for the wimps.) The families who mean business hike into the forest through five feet of snow, braving frozen lakes and frost bitten digits to get their Douglas Fir humdingers.
A good portion of the people I know who live in the Pacific Northwest think it's blasphemy to have a fake tree
(which we've had for the last seven years. Yes, I'm admitting it.) Close friends and extended family stare with their mouths hanging open when I tell them, so mostly I refrain from telling. I shove the tree as far into the corner as possible, light a pine scented candle and try to act normal. And when the cat starts chewing on the realistic looking (if a little too shiny) fake pine needles, I just herd him into the other room, shut the door, and hope he doesn't throw up the evidence on the carpet.
Yes, there was a time when I never would have thought of having anything but a six foot tall pine in my living room, complete with small, furry forest animals nestled in its inner most branches (Christmas Vacation, anyone? "Squiiiiirel!"). But then I moved to the Midwest for a stretch and discovered a generous population of people who welcomed fake Christmas trees with open arms. When I asked about it one year, a friend smiled patiently while straightening out the branches on her lovely table topper, and said "It's cheaper and you don't have to cut down a real tree. Better for the environment." I was ashamed of myself. Duh. Why didn't I think of that?
I do wish the environment was the reason I decided to go fake in the first place, but alas, it was a much more selfish reason. I hate spiders. Arachnophobic galore. One year we went Christmas tree hunting in the wild, brought it home, and watched in horror as tiny baby spiders hatched all over the branches and crawled merrily out of the tree and onto our furniture and anything else they could attach their sticky little legs to. And that was the end of that. For the next seven years, we put up our discount tree from Sears and decorated it lovingly, feeling secure in the knowledge that the only spiders crawling out of it would be a few mangy stowaways from the garage.
I'm not quite sure why we're breaking our seven year streak this year, making the decision to get a real tree. I love the idea of being greener and not cutting one down. But then you have the lots, where you rationalize bringing one home because they're already cut. Kind of like eating beef. That's what they're raised for, right? Hmmm…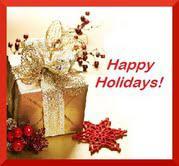 I think in the end it may simply be that wonderful smell of pine. It's something I remember so well from childhood. It never fails to bring home those special little girl memories where Christmas was magical, Santa was real, and we were all together for the holidays.
One thing's for sure. No matter what kind of tree you have—real, fake, big, small, spider infested or not—the most important thing is the family and friends gathered around it.
Wishing you all a very, very happy holiday season!
***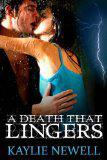 For Kaylie Newell, storytelling is in the blood. Growing up the daughter of two gifted writers, she knew eventually she'd want to follow in their footsteps. While she's written short stories her whole life, it wasn't until after her kids were born that she decided to shoot for the moon and write her first romance novel. She hasn't looked back since!
Kaylie lives in Southern Oregon with her husband, two little girls, an elderly Chihuahua mix, and two indifferent cats.
Website|Facebook|Twitter|Blog|Romance Mavens Blog
***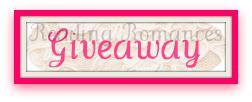 Beachwalk Press will be sponsoring giveaways at the end of this blog tour. Everyone who comments here will have their name placed in a drawing (be sure to include an email address so we have a way to contact you). On Monday, December 19th they will randomly choose four people who will win a Beachwalk Press eBook of their choice from any of the authors who participated on the tour. The more blogs you comment on, the more times you are entered to win! For a list of all the blogs on this tour, click here.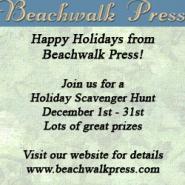 BEACHWALK PRESS HOLIDAY SCAVENGER HUNT:
During the month of December, Beachwalk Press will be hosting a Holiday Scavenger Hunt. There will be multiple winners, and the prizes will include gift certificates, Godiva chocolates, and a Kindle Fire! Visit their website for more information.