No matter how old you are, it is never too late to make basic lifestyle changes and begin the anti-aging process. While the thought of a complete body, mind, and spirit makeover might sound like a dream scenario, the odds of abandoning every bad habit at once and renewing your mind might be slim.
So why not take baby steps to change and start

resuscitating

your youthful self back to life? From laughing more to drinking coconut water, here are 10 ways to start the anti-aging process at any age:
1.Exfoliate– Gentle exfoliation is essential for vibrant skin and a youthful, even skin tone. A number of products are available today that lift dead skin cells and gently resurface, leaving no excuses.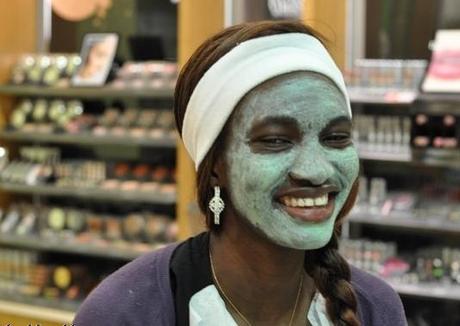 2. Use protection – The effects of sun damage might fade away after a burn heals, but p
rolonged exposure to the sun damages the skin and invites premature skin aging. Invest in a smart summer hat and lather up with some SPF.
3. Laugh (and love) more –
Michael Miller, M.D., director of the Center for Preventive Cardiology at the University of Maryland Medical Center in the United States, says "The old saying that 'laughter is the best medicine,' definitely appears to be true when it comes to protecting your heart."
When the heart is happy, your face is happy, right?
4. Exercise in bursts – The oxygen and blood flow that happens during a workout helps vital nutrients get to the skin and promote the overall health of the dermis. Most people don't have access to a few hours a day to work out, so why not exercise is small increments instead of abandoning the thought completely?
"Even a little bit of exercise is good, but more is better -- 150 minutes of exercise per week is beneficial, 300 minutes per week will give even more benefits," said Jacob Sattelmair, ScD, Harvard School of Public Health.
That's 20 minutes a day, my friends…
5. Quit smoking – The bottom line is – smoking "makes your skin look older and contributes to wrinkles." (Mayo Clinic) Damaging collagen and elastin in the skin, smoking robs you of your natural elasticity.
6. Resist temptation – Say no to that extra sweet treat and yes to the fresh fruit that is loaded with water. The skin loves water.
7. Bypass the beauty plateau – Whether it's switching up your running route or trading in your black eye liner for a blue hue, stay out of the rut of making every day a predictable revolving door.
8. Invest in quality skin care – Seek out the advice of a professional when selecting skin care. Budget restraints? Don't be afraid to let the practitioner know you want to invest in great product but are limited to a certain dollar amount. This will allow the person to help you get the best regimen for your unique skin type and price point.
9. Cut yourself some slack – Anti-aging is a gradual process, one that takes time and consistency to see results. Stick with your healthy routines and reward yourself for a job well done! Instead of a late night out, how about an early night in with snuggling and some extra beauty sleep?
10. Switch to coconut water – Does the thought of drinking one more glass of water make you ill? A super hydrator, coconut water is filled with electrolytes. Add it to smoothies or drink it raw.
Elizabeth Rago is a freelance writer specializing in health, wellness, and women's lifestyle content, working with yoga studios, chiropractors, mental health, and wellness practitioners. Elizabeth writes the weekly column, The Circular Home for Chicago Shopping (an editorial partner of the Chicago Tribune) and is Senior Editor of All Things Girl, highlighting topics related to the modern domestic woman. She has been published in Mamalode Magazine, MOMentumNation.com and thesavvyfreelancer.com.  Connect with Elizabeth on
Twitter
, and
Google+
.