Another first time contributor to VBU! and we're always so glad to see people saying hello. Please meet Stephanie, author of Sapling Vegan. Here she is in her own words, "Hi! My name is Stephanie and love to eat! I was vegetarian 11 years before I made the switch to being vegan 3 years ago. I get asked a lot what the heck I eat…hopefully this will show that I don't eat like a rabbit. Once I got asked, "What do ya eat? Carrots? What are ya Bugs Bunny or somthin'?" It was hilarious insightful as to how people think of vegans. But no carrots in this pizza, sorry, dude. Anyway guys…eat up!" Follow Stephanie on her blog! Welcome Stephanie!
This is my favorite thing to eat. Some times it's all I eat. This recipe is enough for two pizzas. Invite some buddies over and have at it! Just time time for Vegan Pizza Day on Saturday the 29th! https://www.facebook.com/VeganPizzas If you live in LA check this out https://www.facebook.com/events/492072657528953/
Let's get started…
preheat your oven to 450°
Pesto: 2C walnuts
1 1/2C packed basil
1/3C+ 1 1/2 T extra virgin olive oil
1/4t + 1/8 t garlic powered
1/2t + 1/8t salt 6ish gloves of garlic (I love garlic so adjust accordingly)
6 shakes of pepper
Pizza: Any pizza dough. I used Trader Joe's this time around.
3 yams
2 packs of Trader Joe's cooked beets or like 3 big fresh beets
A medium red onion A little Daiya and a little meatless pepperoni (optional)
OK here we go:
If you're using fresh beets peel and slice them first, they'll take longer than the yams to roast.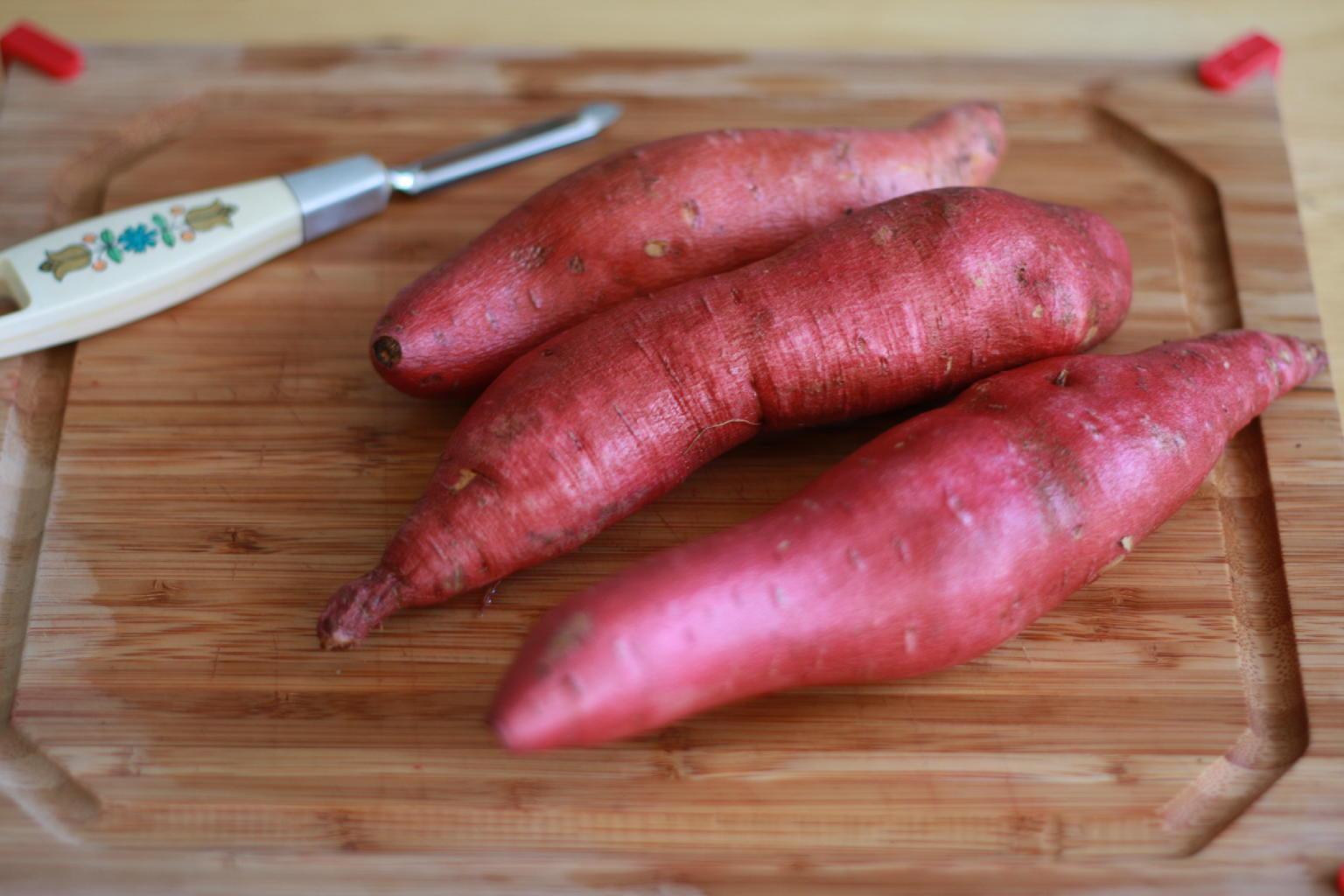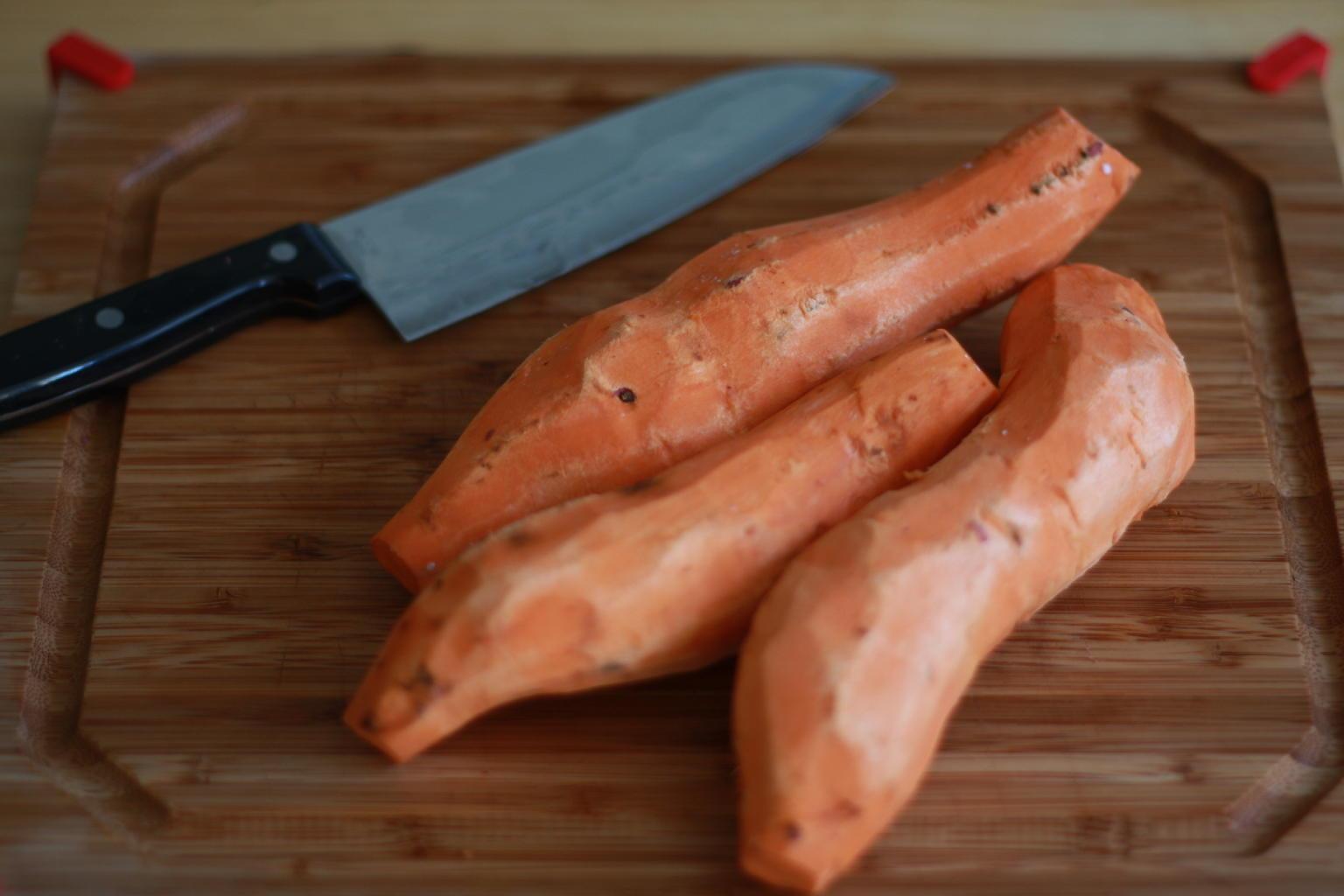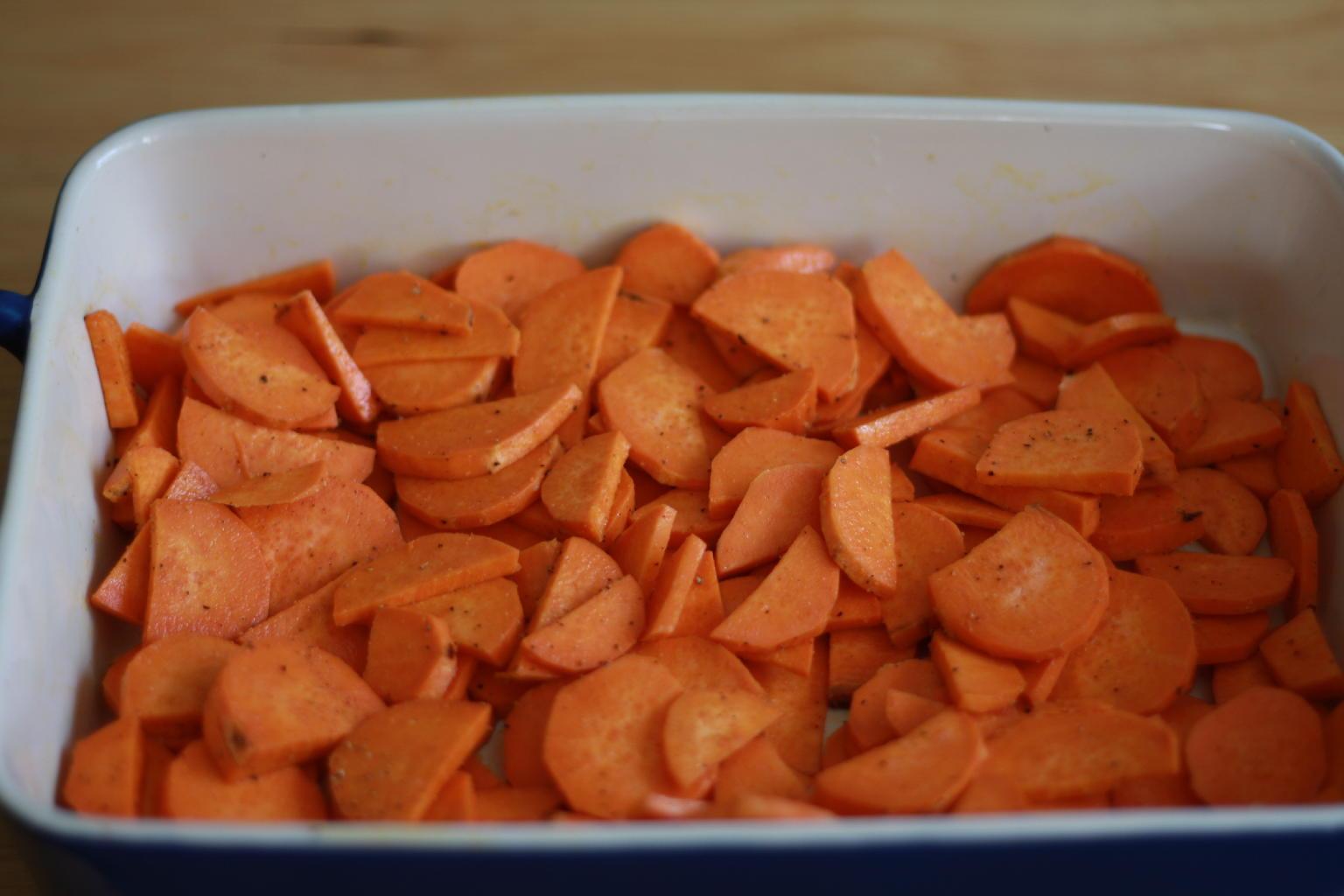 Sliced into rounds then halved. Tossed with olive oil, salt, pepper, and garlic powered…just enough to coat all the yams. I tend to put a tad extra olive oi. Roast at 400 degrees for 15-20 minutes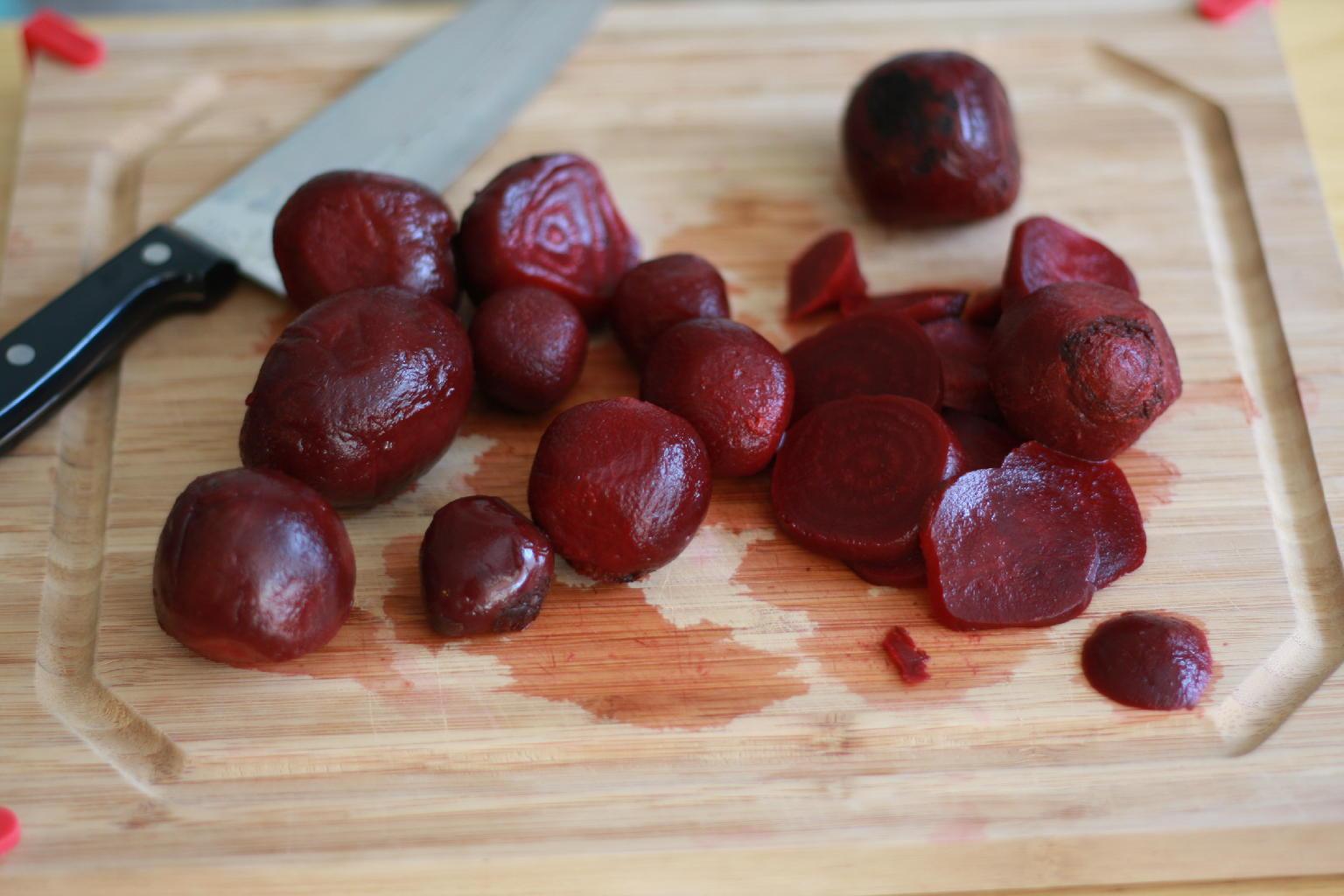 These are pre-peeled beets from Trader Joe's, If you use fresh beets make sure peeling and slicing is done 1st so you can throw them in the oven while you peel and chop your yams.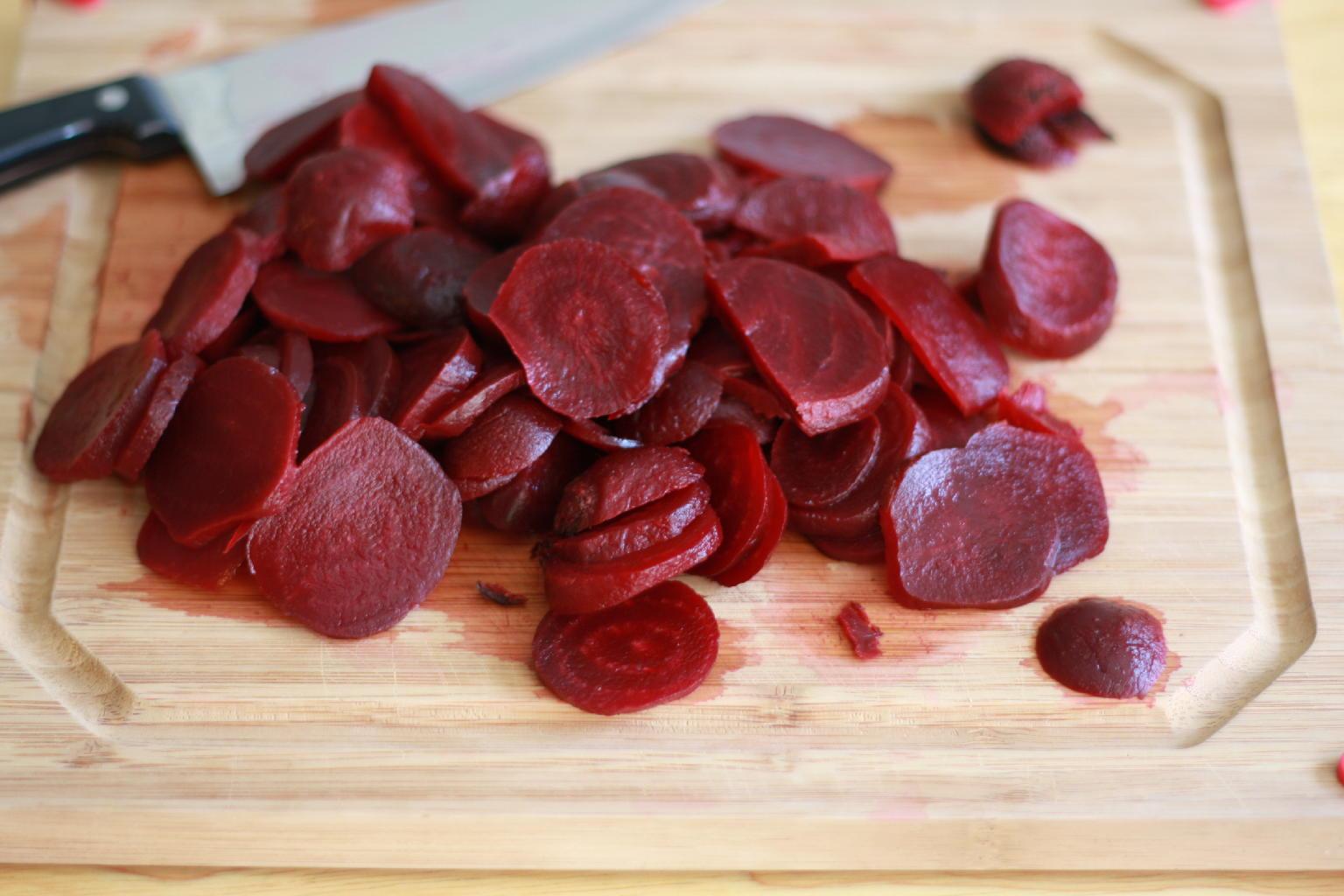 You can cut the rounds in half if you like, it's your pizza, do what you want. After the yams have cooked 15-20 minutes, throw these in the same pan, add a little more oil, salt, pepper, and garlic powder and toss it like it's hot. Bake another 25-ish minutes I like to put them in a little long so the edges start to caramelize. Just keep checking.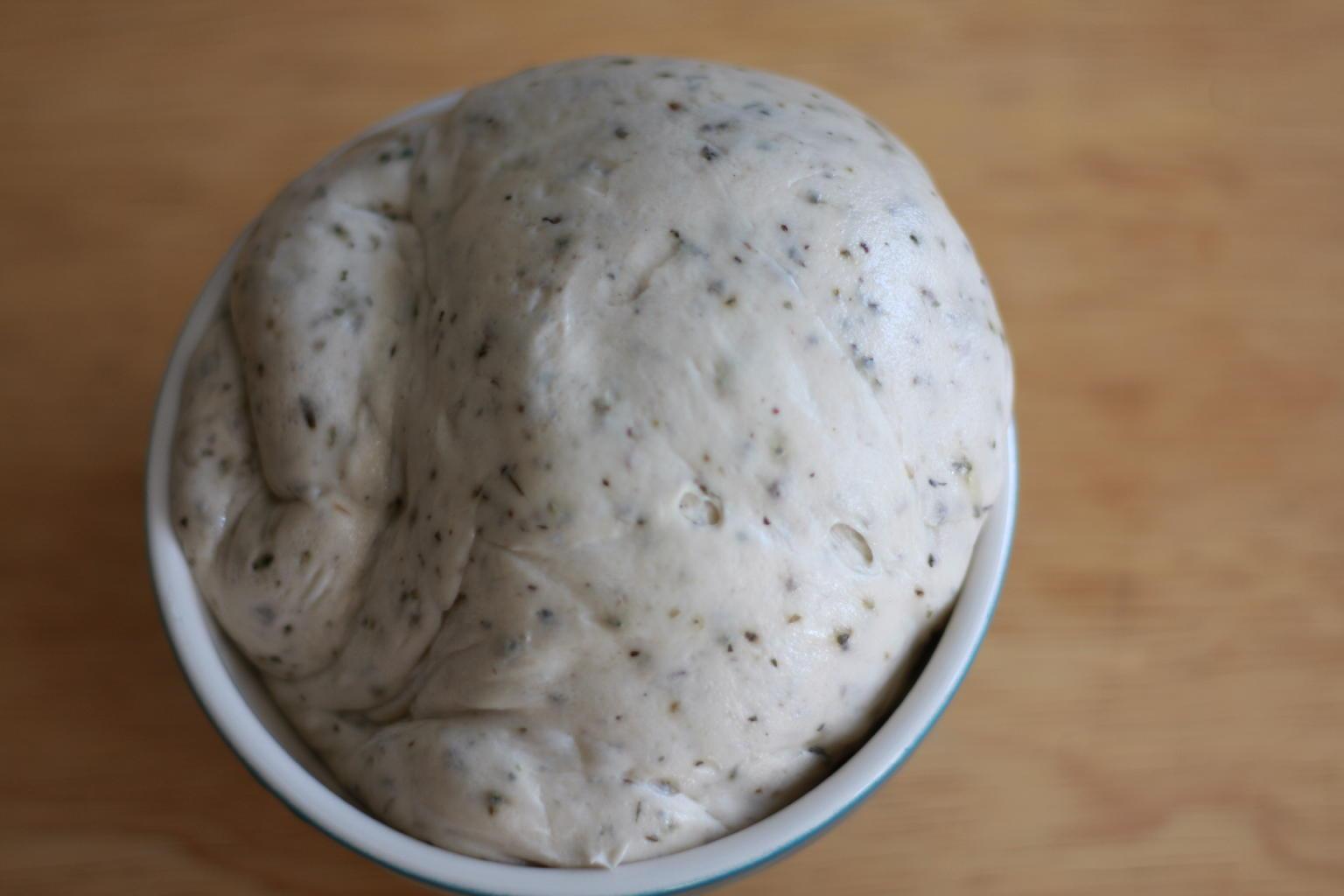 My Trader Joe's dough had to rise for 20 minutes so now-ish is a good time to set that out to rise. You can use any dough. If you're in San Francisco Patxi's dough is mega good and Arizmendi dough is also awesome.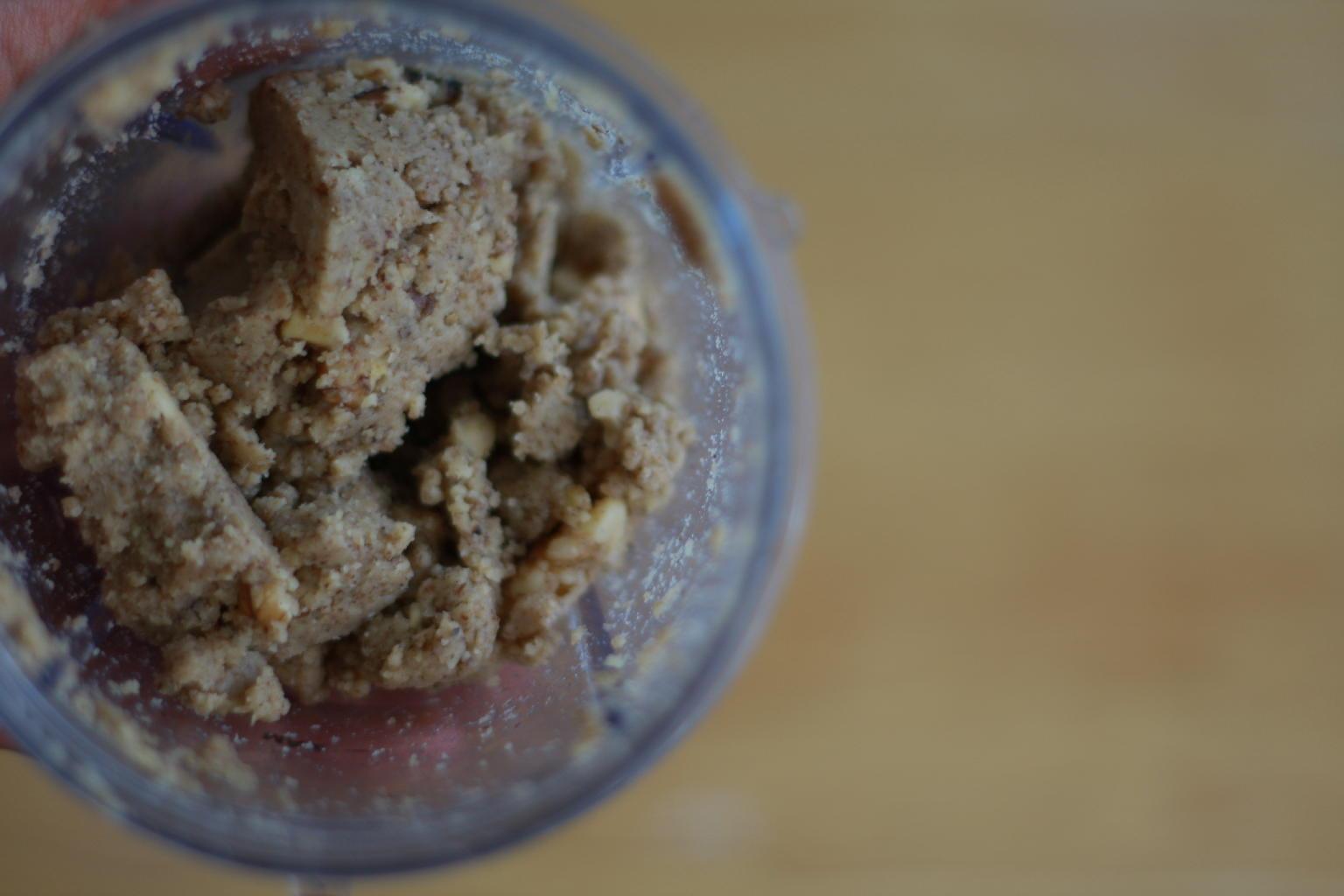 I found it was easier to blend the pesto if I put the walnuts in the magic bullet first (if you have a food processor it will work a million time better than my magic bullet)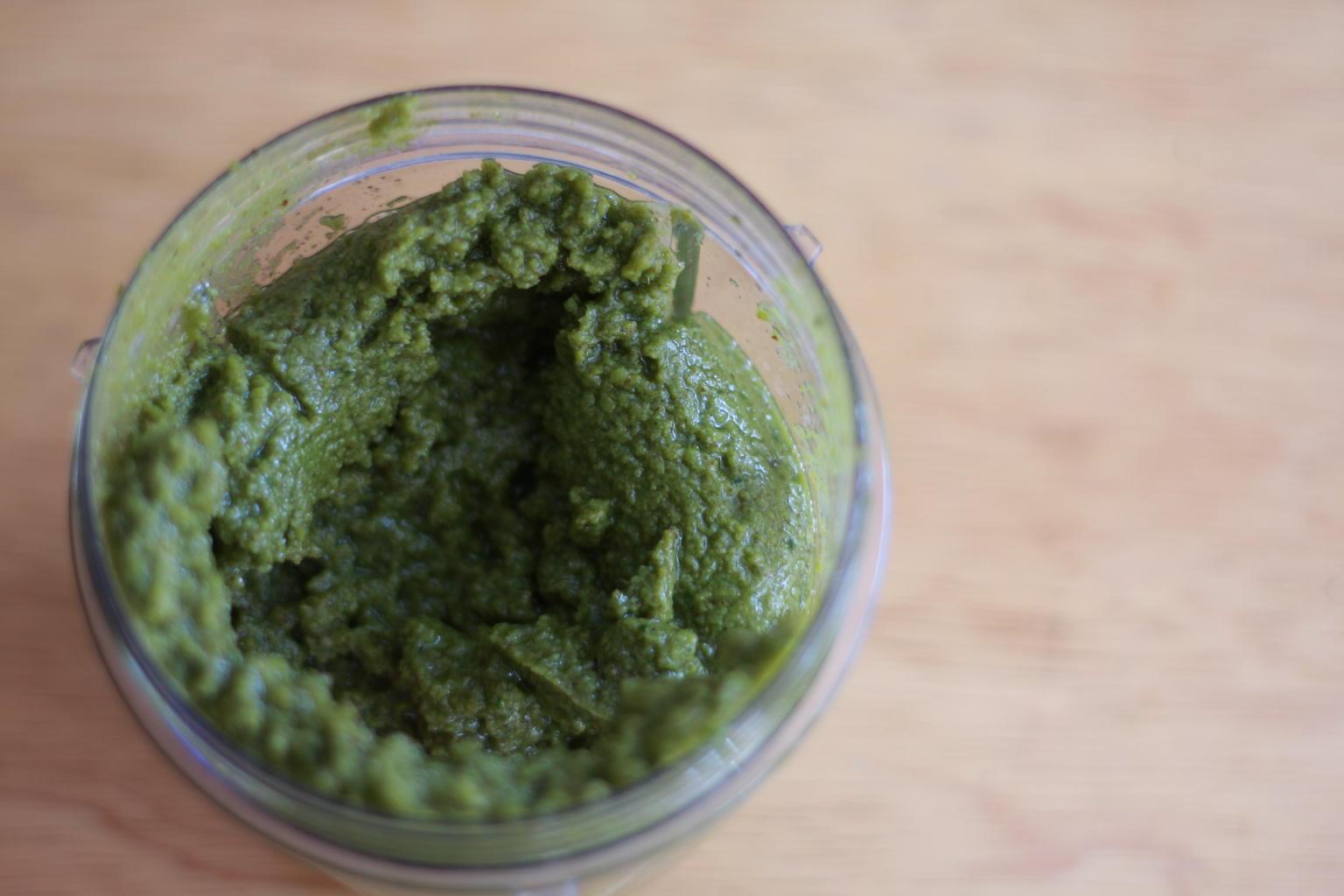 This pesto will be the death of me. I LOVE it but eating it everyday for a week is probably not the best thing right before bathing suit season (not like I like the beach or swimming…) Put all your ingredients in a food processor. I have a magic bullet and it works ok but a food processor makes this so much easier so you don't have to shack it around and scrape down the sides a million times. * If you only want to make one pizza this pesto is also amazing with the left over veggies mixed into pasta. I know people over use the word amazing but it's AMAZING.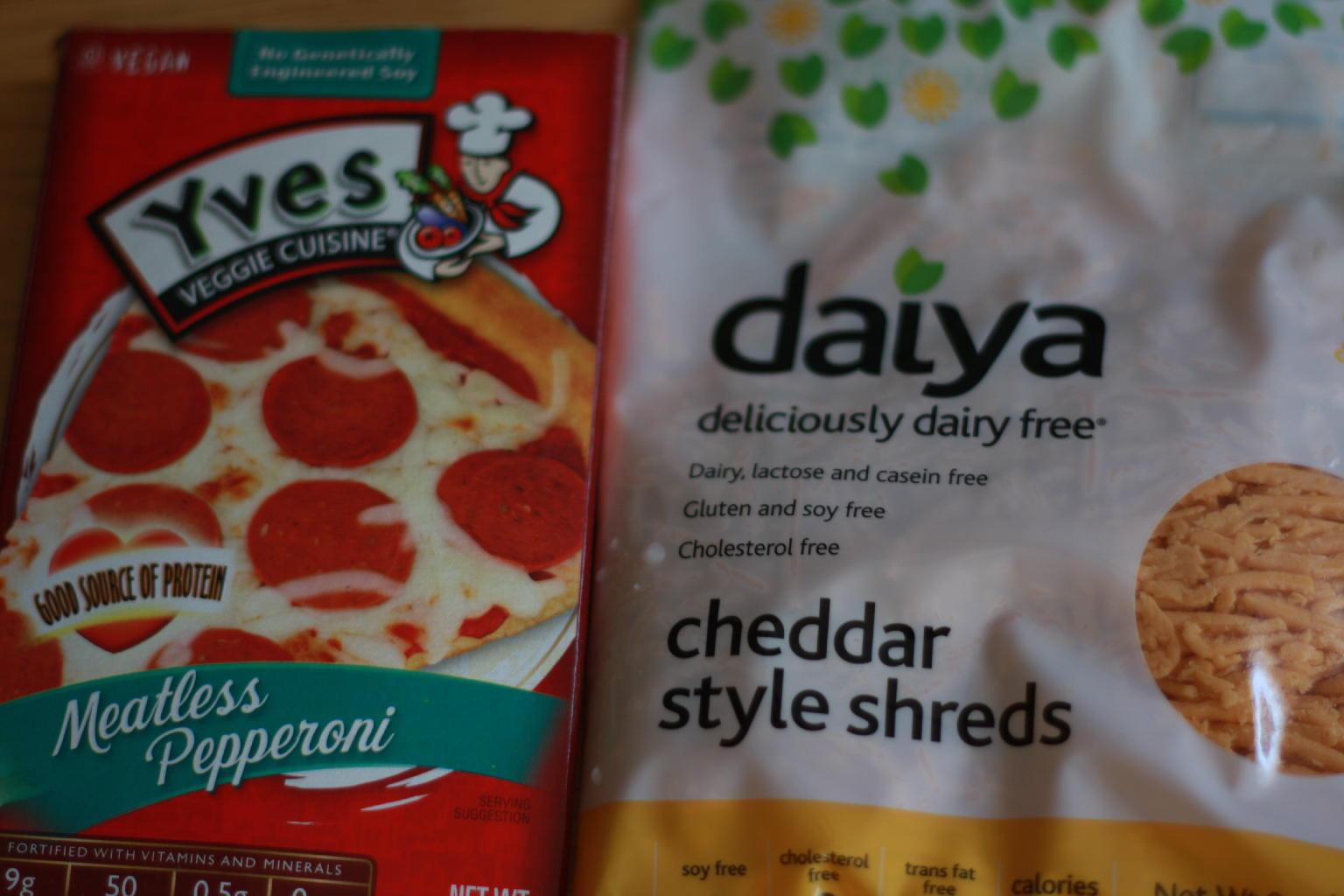 These are optional. I can't function on too much Daiya so I lightly sprinkle instead of coating the pizza like you might usually do any other pizza. Here are some optional toppings, do what you want, man. Soyrizo also works wonders on a pizza as does Upton's Naturals if you can find it. It's easier to find in the Bay Area.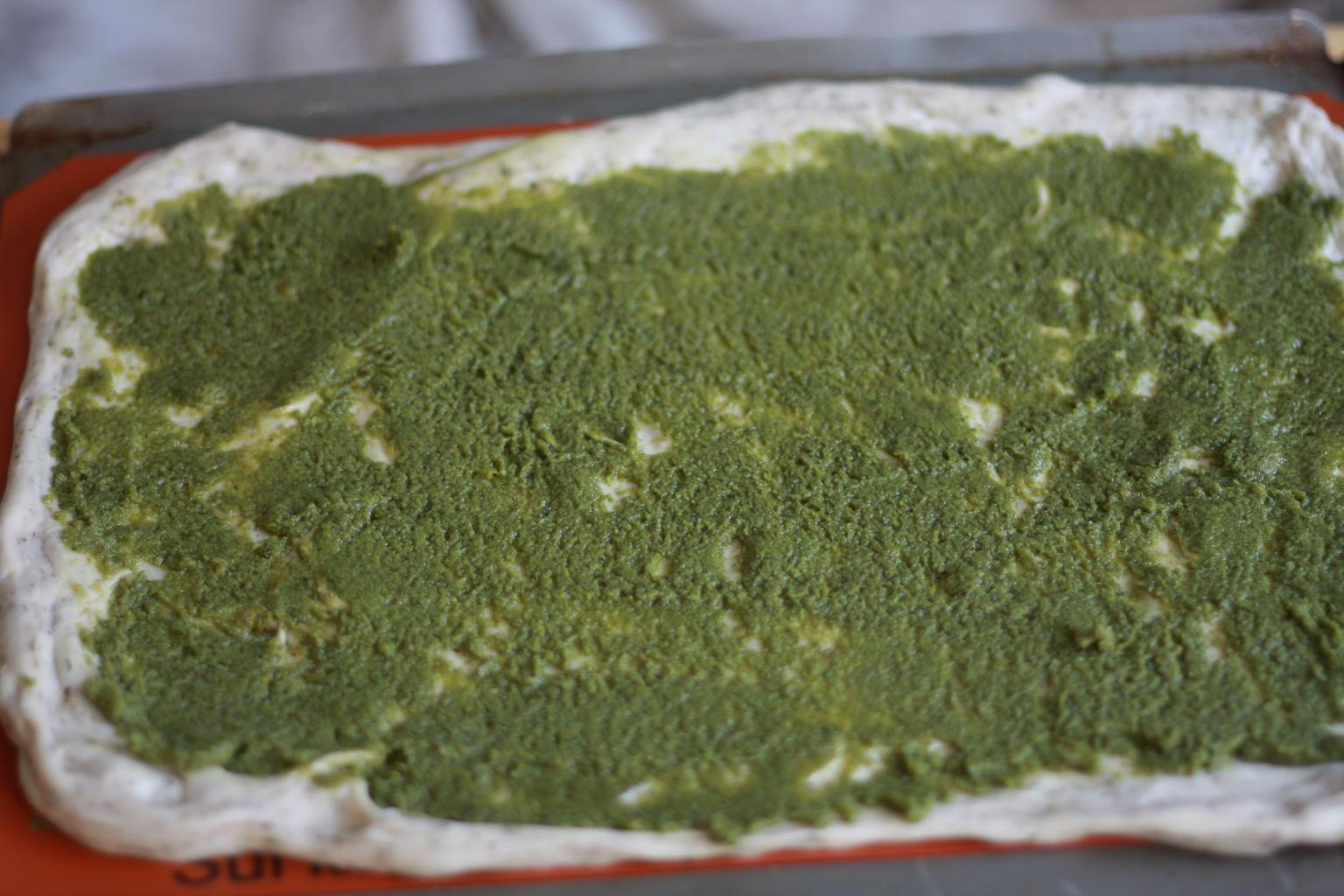 So once your dough has done it's thang, spread on your pesto and toppings and bake it until the crust has a nice golden brown color