I noticed Shannon's recipe online and HAD to ask her for it. Shannon is the author of The Glowing Fridge and has written an amazing recipe for Candy Cane and Marshmallow Peppermint Fudge. Who can resist such a beautiful recipe! I had to find out more about the creator of such a treat.
Please meet Shannon in her own words, "Shannon is a nutrition junkie and health enthusiast specializing in the plant based lifestyle. She graduated from Purdue University in 2011 with a Bachelor's degree in Health and Fitness and is now a recipe creator and blogger at The Glowing Fridge, where she shares colorful, nourishing kitchen creations and offers nutrition tips plus helpful information along the way. Shannon's passion for promoting the plant based lifestyle has blossomed since her transition to going vegan, as she was able to heal her acne, amongst other things, and finally develop healthy glowing skin. Her journey led her to create 'The Glow Effect', an ebook about every aspect of living plant based including why it's optimal for your goddess glow and digestion, how to transition, what to expect, what to eat and more. She lives to inspire, motivate, create and flourish from this abundant plant fueled life!"
Please follow Shannon on her blog and other social channels: Instagram, Facebook, Twitter, Pinterest, Bloglovin. Welcome Shannon!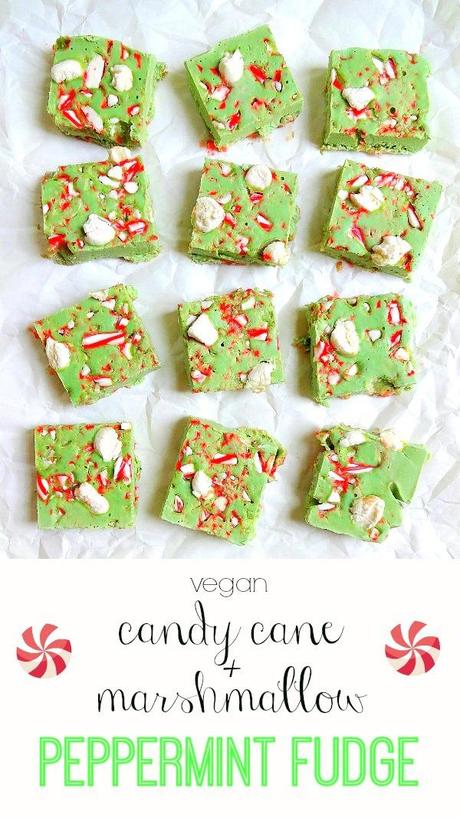 It's Friday.
Let's celebrate.
Why not start with dessert?
I'm pretty sure I always start out the new season with a festive dessert :) I can't help it. I'm really good at craving it.
We love sweets in this house. Marty is a candy fiend. Anyone who is close with Marty will know he can eat an entire bag of Skittles in a few minutes – I'm talking the large bag, not the small pack. This is the same with Sweet Tarts, Jolly Ranchers, and Gobstoppers but usually Skittles win him over. I'm not sure how he does this and he usually feels sick afterward (I'm laughing as I type this because it's quite the scene), then he says "no more candy for a while…" haha. Whenever we decide to watch a movie he looks at me and says, "Want to go to CVS and pick out candy?" Of course I say yes but usually I can't eat anything from CVS (unless it's full of garbage ingredients) so I always like to have an option on hand at home – just in case. I'm a fiend for anything sweet, but not the kind of artificial candy he eats… I just can't :/
My one exception will be candy canes – they are not plant-based (I know!) but I'm allowing it, at least this year. Balance. Crushed candy canes add that sweet minty crunch to this freezer fudge, making it the most amazing and festive holiday treat! I found vegan marshmallows at Whole Foods (yes!) so I added a few chopped marshmallows for more texture – so YUM. Who knew vegan + gluten free marshmallows existed?!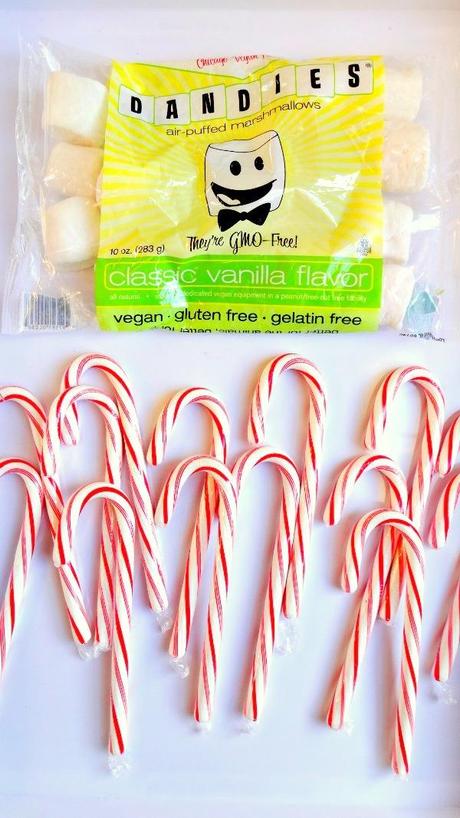 I love this Candy Cane and Marshmallow Peppermint Fudge because it's a change from my usual chocolate fudge that I can't seem to part with; plus it's very holiday-ish! Think creamy, buttery (but no butter in the recipe), sweet, minty and light. How do you get that minty green color? From whole foods – oh yesss. I used E3Live and spinach; total added bonus with the greens. You will not taste the green components. PROMISE. You could use spirulina powder and spinach or any green powder really. Just add it in small amounts (teaspoons) until you achieve your desired minty green color.
Step one: Crush candy canes. I added 7 candy canes to a ziplock bag and pounded them with a large kitchen spoon. Anything works, really. Line a 8×8 square pan with parchment paper and spray coconut oil (or your spray oil of choice). Add in half of the crushed candy canes and save the rest for the topping.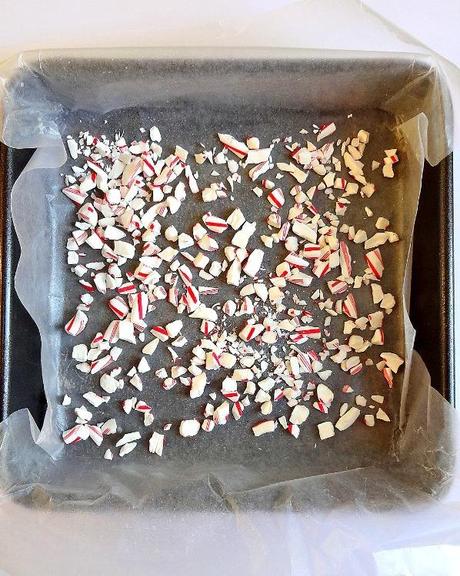 Step two: Blend all ingredients for the fudge until smooth and creamy. Pour mixture into the square pan. Top with the remaining crushed candy canes and chopped marshmallows (optional).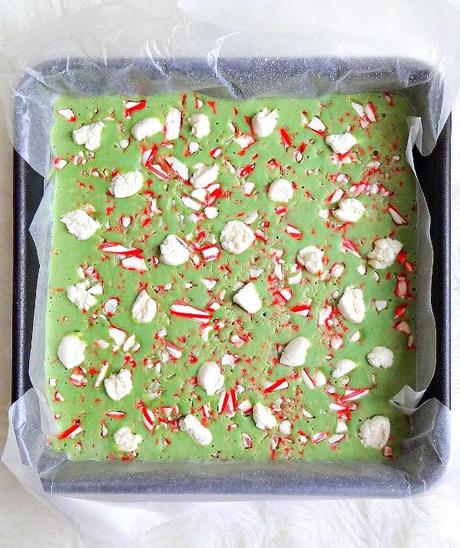 Step three: Place in freezer for about 4 hours or until firm. Cut into squares and go for it.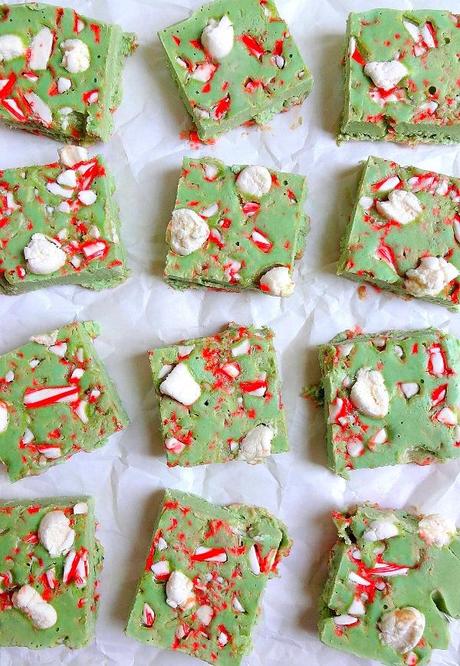 It's super easy to make with simple clean-up and keeps well in the freezer. What's not to love?
[yumprint-recipe id='73']
 Happy holidays :)
About these ads