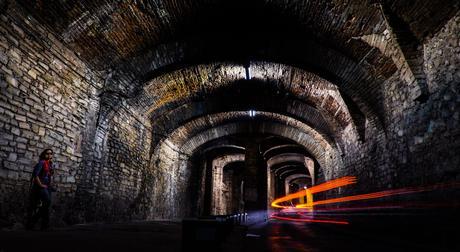 A long exposure, resting my X-T1 on a small pillar, brings The Magic One and a little sci-fi to the tunnels.
The tunnels underneath Guanajuato are just plain, well, crazy. I have never been to a city that features an underground tunnel system with car lanes, bus stops, side walks and lots of staircases leading up to ground level.
The tunnels are up to 100 years old and they were originally build under the city to divert the river. An insane feat of construction. When the river was later dammed, they turned them into main traffic thoroughfares (and awesome photographic locations). It means a lot of the traffic running through Guanajuato actually runs underground. It is really good fun to just wander a tunnel and pick a random staircase leading topside and see where you end up!
A trip to Guanajuato is not completely without some tunnel exploration and photography. The tunnels all have sidewalks and are perfectly walkable, there are even bus stops – just try to hold your breath and not get high on too many exhaust fumes!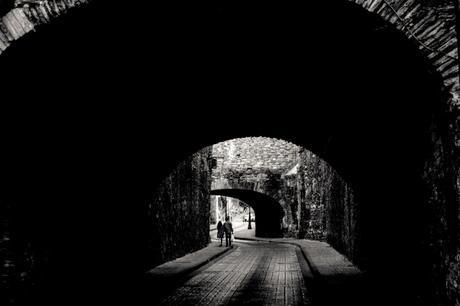 The exit from one of the tunnels. Fujifilm X-T1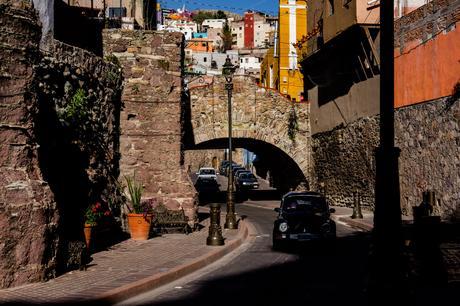 Part of the roads leading to the tunnels still run below street levels, with bridges crossing above.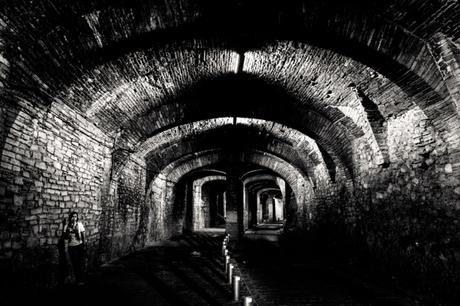 The tunnels are an unreal piece of construction, I am stunned by the engineering of them and how the entire center of the city lies on top of these tunnels.xic