Captured on the very first night we arrived – I was in love with Guanajuato from first sight!
We have now been living in Guanajuato city, Mexico, for more than 2 months, and I have rarely lived a place that I have grown so attached to. This really is a somewhat unknown gem of a city! We have to leave in a few days time and I already cannot wait till we return here. It has been a truly outstanding place to live, and I have a lot of images and stories to share.
This is the first in a series of picture stories from Guanajuato, focusing on – the view. The first thing that strikes me as Charlene and I arrive at our airbnb flat is the incredible view from the terrace. Guanajuato city was built on top of a river running through a valley and over the centuries the city has stretched up on the sides of the hills. We are almost at the top of one of the hills and have a stunning 180 degrees view of part of the city from the terrace. We arrive quite late in the afternoon, so we just have time to run down to the shops in the central part and get essential supplies (food, coffee, wine!). Going back up, we discover just how steep the narrow stony street – called a callejon – winding through the houses and leading up to our flat is. Doing this for two months is great exercise!
The flat is probably the nicest flat of any I have ever lived in while traveling around the world for 6 years, and I am completely in love with the terrace. I spent time every day just looking out over the city and enjoying being in a city but being able to see far. This is such an important thing for me, I was born on a farm in the country and I will forever be a stranger in cities. Not being able to see far eventually makes me claustrophobic, here all I needed was to walk onto our terrace. This flat, this city, this is probably the most relaxed, the most "at home" I have felt in years. I will talk about this in detail in posts to come – for now, let me show you the terrace,  the subject of most of the images in this first series from Guanajuato. In the next post, we venture into the streets and I venture into street photography!
PS. #SorryAnton (Corbijn) for completely ripping off your focus-on-the-background portrait speciality!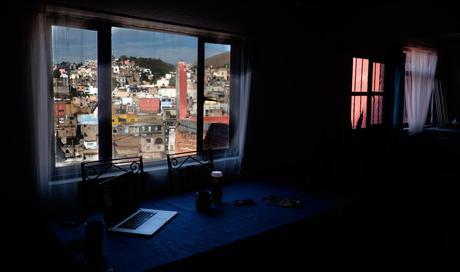 The view from our kitchen. You can just a small bit of the red terrace, the door on the right leads out to it.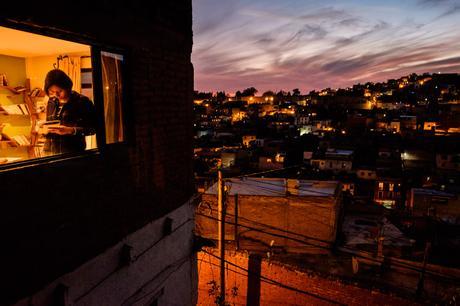 Charlene busy writing an article in our living room, viewed from our kitchen window.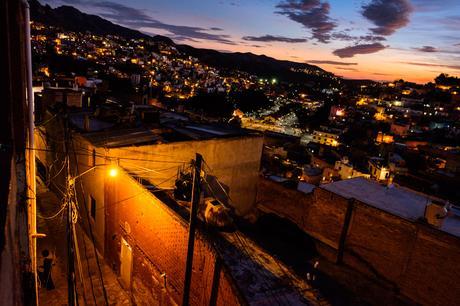 The 16mm lens just managed to fit in the narrow and steep street – callejon – leading up to our flat.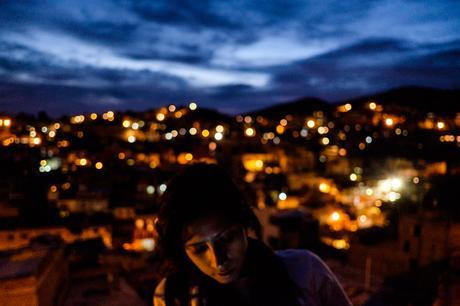 My favorite of all my Charlene on the Terrace portraits I made.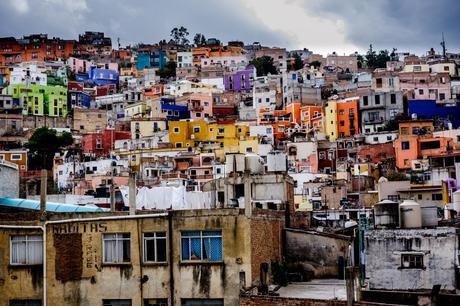 Steep hills and colourful houses of Guanajuato, captured by me standing on my toes, reaching over a tall wall to get this view! We walked up and down a hill like this every day, good exercise!
EDIT: Charlene wanted to share just how I made the above picture, here's how to shoot over a really tall wall: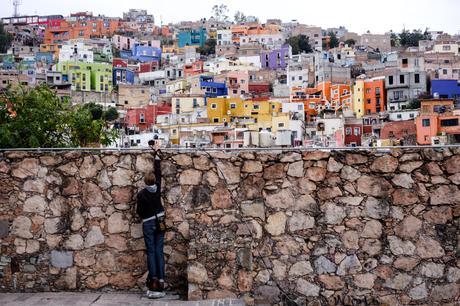 The making of the previous picture – that was one tall wall! Picture by Charlene Winfred.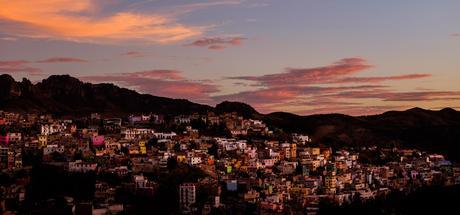 Part of Guanajuato at sunset, seen from our terrace.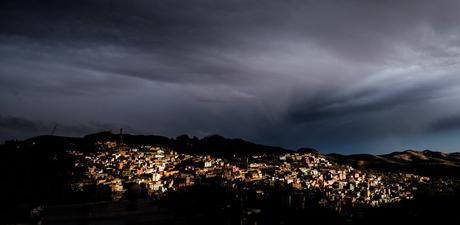 It snowed! We had weeks of sunny hot days, then suddenly, a big snow storm hit us!

I am just pointing the camera in panorama mode, the city at dusk did the rest.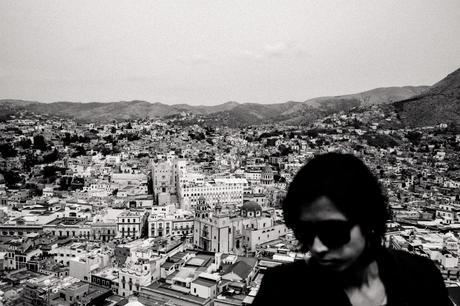 A #SorryAnton portrait of Charlene, viewed from El Pipila statue lookout.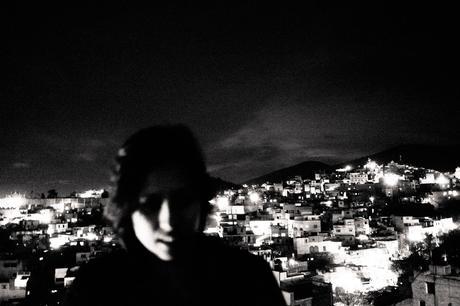 One of my #SorryAnton portraits at night from the terrace, maybe this is my favourite!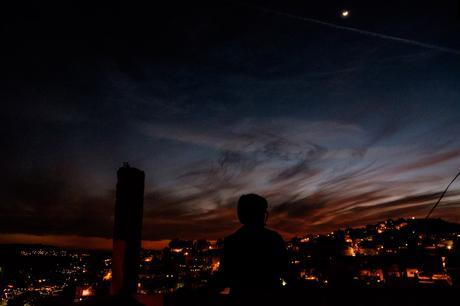 Magic in more ways than one here!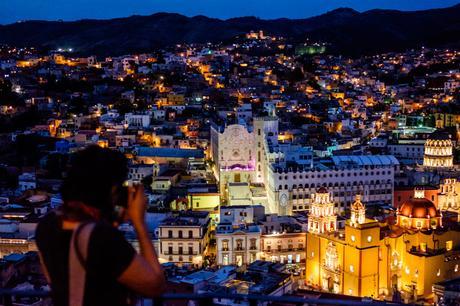 Charlene and Guanajuato at night. Viewed from El Pipila statue lookout.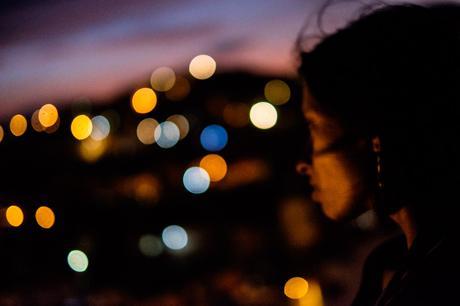 OK, maybe this is my favorite of all my Charlene on the Terrace pictures!