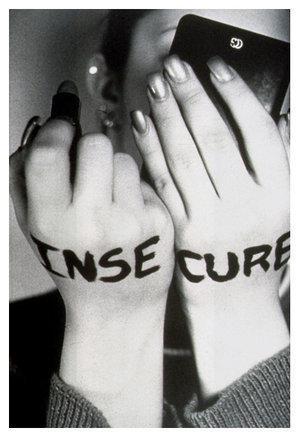 Ask yourself. Could we be using our makeup to cover up our insecurities?
A recent article suggests women who wear makeup are doing so to cover their insecurities. Hmmmm…I can see (slightly) where they are going with this.
And I went through a ton of emotions when I read the article. But I have to admit it does make one wonder.
Is my makeup covering my insecurities?
In this episode, we talk about:
Makeup – is a covering more than we think?
Is there a double standard?
Why stop at makeup. What else are we insecure about?
The purpose of makeup
Beauty lovers and #BBloggers bare it all. Are they insecure as well?
Recommended:
My Skin is My Bully
Best Makeup for Acne Skin & Blemishes
How to cure baggy eyes

Episode highlights:
"…My body and my soul told me I needed to talk about this"
"…To say that makeup is a way to hide insecurities blow my mind…No foundation. No mascara. No makeup can ever fix an insecurity."
"…Deep down I have issues with my skin but I've learned to accept it."
"These type of statements are always geared toward women…"
Join the discussion
Do you think makeup hides our insecurity?
Voice your opinions via GRW's voice messaging or
Feel free to comment below
Talk about this topic or anything else on your mind
Submissions may be mentioned/quoted in future GRW posts
♥ I love hearing your feedback ♥