The mission of the Internal Revenue Service (IRS) is to collect taxes from individuals and groups, but to do so fairly by applying the the tax law with integrity and without prejudice. According to IRS Policy Statement 1-1, IRS employees accomplish this mission by being impartial and handling tax matters in a manner that will promote public confidence.
It is not the mission of the IRS to use political criteria to target certain individuals and groups for special scrutiny or audit.
On May 10, 2013, Americans learned that, instead of being apolitical, the Obama regime's IRS had singled out for special scrutiny the tax documents of some 75 groups who, for the lack of a better term, are not fans of President Lucifer.
That day, the IRS issued an apology to conservative political groups — groups with names that had words like "tea party" and "patriot" — for having been subjected to extra scrutiny. But the IRS insisted that "Mistakes were made initially, but they were in no way due to any political or partisan rationale."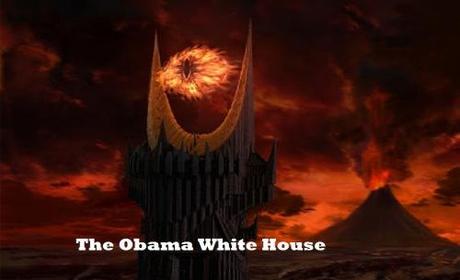 Since last Friday, each new day brings more information of the IRS's misdeeds. They include the following:
The IRS witch hunt

began in April 2010

, with the formation of a team of specialists within the IRS called the

Determination Unit

. (Source:

ZeroHedge

)
High-level Obama regime officials were involved.

(Source:

ZeroHedge

)
By June 2011, the IRS expanded its criteria for extra scrutiny beyond

"Tea Party," "patriot," and "9/12 Project"

(referring to a group started by Glenn Beck) groups to include also organizations

critical of government spending, government debt, taxes,

and "how the country is run," as well as groups seeking to

"make America a better place to live"

and to educate Americans about

the Constitution and the Bill of Rights

. (Source: FoxNews)
The IRS also targeted a

pro-life

group, Cherish Life Ministries, that provides help to a coalition of churches that supports mothers struggling with unexpected pregnancies, promotes abstinence and advocates for an end to abortion. (Source:

WND

)

H/t FOTM's joworth
The IRS was targeting the

Jews

, too! An IRS agent told the pro-Israel Jewish organization Z Street that the applications of Israel-related organizations were assigned to "a special unit in the D.C. office to determine whether the organization's activities contradict the Obama's Administration's public policies." (Source:

Atlas Shrugs

)
Even worse, the IRS went beyond using political criteria to single out certain groups for extra scrutiny. The IRS

violated confidentiality

by giving the confidential applications for tax-exempt status of nine conservative groups to a

George Soros-funded

journalism group, ProPublica. (Source:

Breitbart

)
~Eowyn