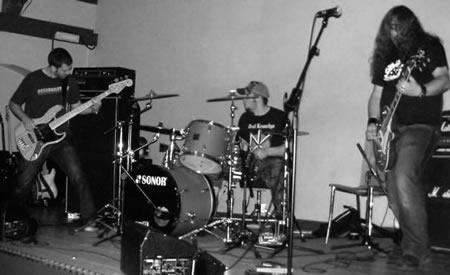 UK stoner-rockers Grifter will be supporting Orange Goblin in April 2012. Riding high on the critical acclaim for their self-titled debut album, this will be a chance for the band to play for bigger audiences who can handle loud-as-fuck powertrio goodness.
Live dates:
04/07 Desertfest at The Underworld, Camden
04/08 The Fleece, Bristol (with Church Of Misery, Dopefight and Slabdragger)
04/09 The Old Bell, Derby
04/10 The Classic Grand, Glasgow
04/11 Sound Control, Manchester
04/12 The Garage, Swansea
04/13 The White rabbit, Plymouth
04/14 The O2 Academy, Oxford

(Grifter - Good Day For Bad News by Here Comes The Flood)
HCTF review of Grifter.