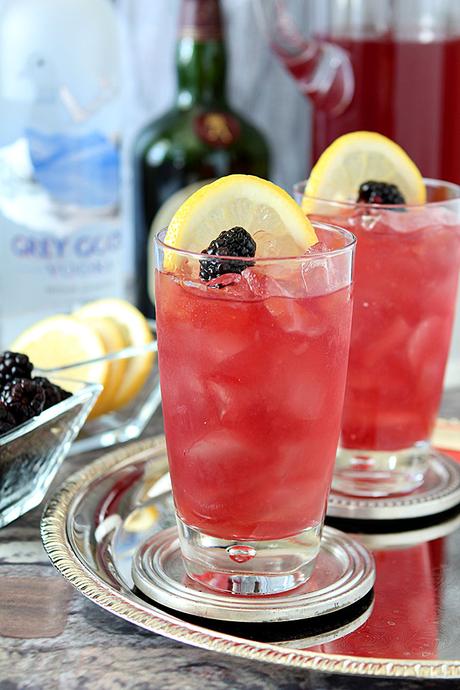 This is a Sponsored Conversation however all commentary is my own.
This coming weekend is a tough one for a food blogger. Like many of my peers, I like to share something with you that is timely when a special event is upcoming so of course we put on our thinking caps early and try to provide some good suggestions for the big holidays; Christmas, Thanksgiving, Easter, etc. But this weekend while not big holidays there are THREE events coinciding with each other that definitely fall into the range of food or cocktail specific events; The Kentucky Derby, Cinco de Mayo and Mother's Day.
For me, the most thrilling five minutes in sports returns this May on Saturday, May 7 th at the 142 ndKentucky Derby races. Each year, the most extraordinary horses, trainers, and jockeys in horse racing will converge at Churchill Downs for the most prestigious event of the year. The title of my post may have given away my preference but there is just something about those horses that get me every time. I throw what might be the shortest party in existence asking neighbors to drop in a few minutes early and share a cocktail while we watch the race. There is no betting, no food, no big imbibing...just a short break in what is typically a chore day for all of us.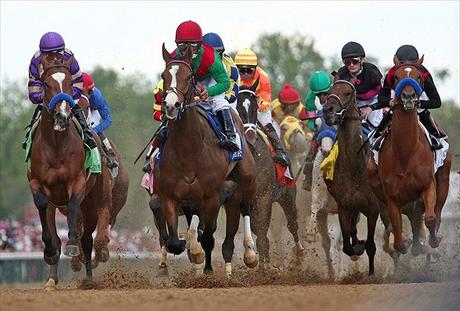 Not that I don't love Cinco de Mayo and in Denver it's huge, but the truth is that we can find Mexican influences and food here on a regular basis so I don't feel driven to make something special. Mother's Day? I AM the mother and I'm not cooking...even if my children are grown and living out of state, that still holds true. I remember the time my oldest came over with the salad ingredients to add to a dinner she expected me to make. WHAT? On what planet right? That did not end well. :)
I get lots of offers to promote something for this race but I've mostly enjoyed working with some of the sponsors who make signature drinks for the race; recreating those have been fun. Over the years I've made my share of Mint Juleps too and this year I won't disappoint. I've got something cooking (so far in my brain) but it's got a roasted fruit and brown sugar and might seem to be Hawaiian influenced. Go on guess...but you'll have to wait til Friday Cocktails!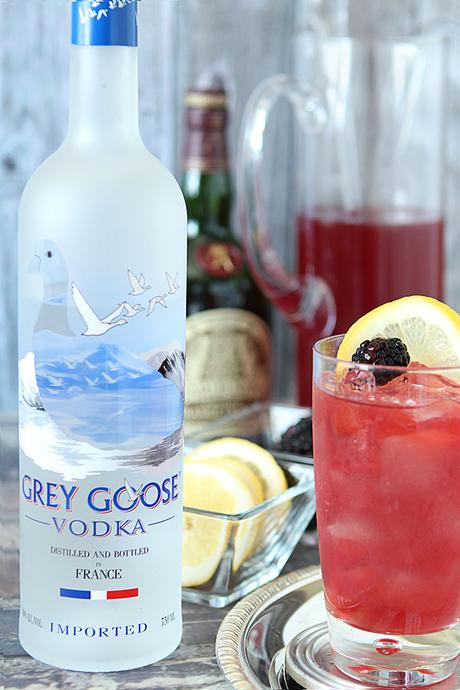 This year, GREY GOOSE is returning for the 12 th year as an official partner of Churchill Downs. In keeping with the Kentucky Derby tradition that started in 2006, GREY GOOSE will feature the GREY GOOSE Oaks Lily cocktail, the official cocktail of the Kentucky Oaks races, which take place on Friday at Churchill Downs. This signature cocktail, served in a commemorative glass, is a Derby fan-favorite, outselling the famed Mint Julep on Friday at the races, year after year. If you're going to the race, The GREY GOOSE Oaks Lily will be available on the red carpet and for purchase at racetrack concessions and VIP areas throughout the races and a portion of the proceeds from the sales of the GREY GOOSE Oaks Lily benefits Horses and Hope.
I made a pitcher of these and in doing so tweaked the recipe just a bit; they suggested pouring the ingredients into glasses in order and then stirring them at the end. I couldn't imagine that it would be that much different if I just poured everything together so that's how we rolled. For one or two drinks, the original would work fine but I wanted a cocktail I could make a pitcher of and just hand out drinks as friends arrived so I've changed the recipe accordingly.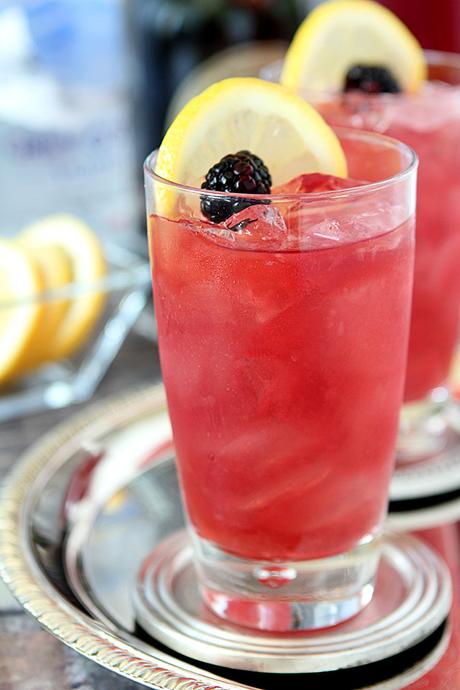 Over the almost 5 years that I've been sharing drinks for Friday Cocktails, I've read thousands of recipes. Some might sound interesting but require too much fuss and too many ingredients to really work for me...or you...in the real world. Then sometimes I am provided with a recipe that is simple enough and has very regular ingredients and am blown away by the first sip. This is one of those. The sweet/tart combination with vodka and lemon might remind you a bit of a Cosmopolitan but this cocktail has more cranberry juice which combined with lemon, sugar and orange liqueur was so good I had to stop before I canceled getting this post completed. It's true!
Perfect for the races sure, but trust me; this one is so easy and so very good that it's perfect all summer long. You MUST try it! Cheers!
Serves 2 Cocktails
5 minPrep Time
5 minTotal Time

Save Recipe
Ingredients
2 oz Grey Goose Vodka
1 oz Fresh lemon juice
1 oz Simple syrup
6 oz Cranberry Juice
1/2 oz Orange liqueur
Lemon slices and fresh blackberries
Instructions
Notes
http://www.creative-culinary.com/grey-goose-kentucky-oaks-lily/
Race Image Courtesy Kentucky Oaks 2015