Over 800 visits were made to eco-homes that opened up to the public in Dorset over the weekend of 14th – 15th September 2013.
Nineteen private homes were open in a wide area centred on Dorchester and Bridport. The aim was to showcase both the buildings themselves, and the greener lifestyle being adopted by many of the householders.
Low-impact building techniques that were on show included timber homes, a home extension built with load-bearing straw bale walls, and a self-built, low-cost house fitted out using many recycled materials.
Householders had developed a range of skills to cut their living costs and the amount of resources used to run their homes. Popular approaches included rainwater harvesting, heating with wood, draught-proofing and ventilation control, and permaculture-based food production at home.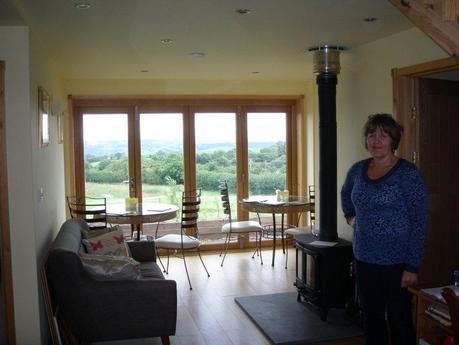 Photo Above: Cindy Bodycombe welcomes visitors to her ecohome at Highfield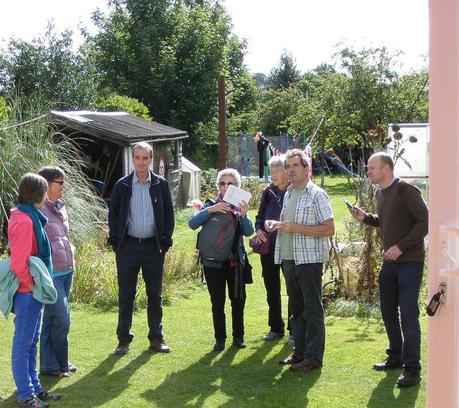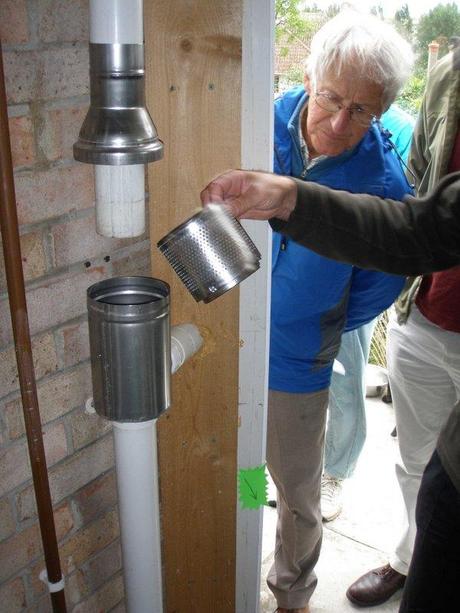 Photo Above: Malcolm Drew shows his rainwater harvesting system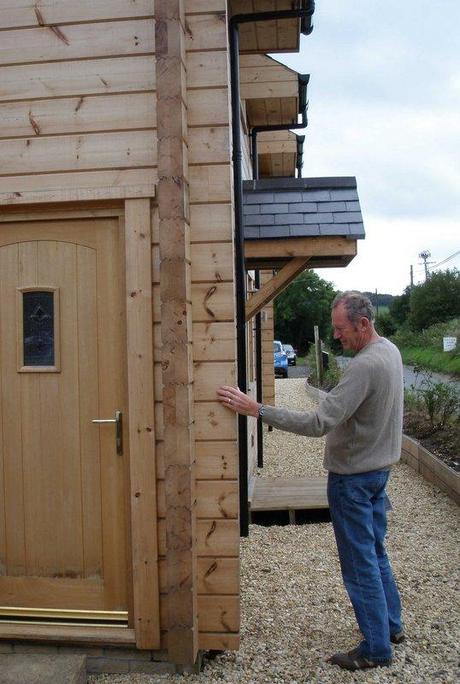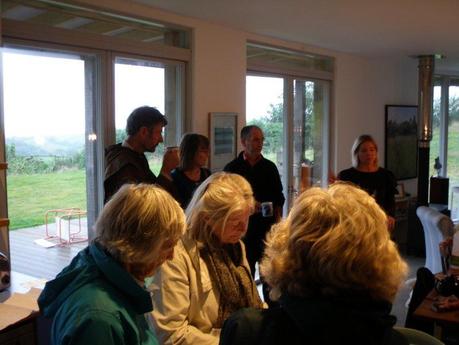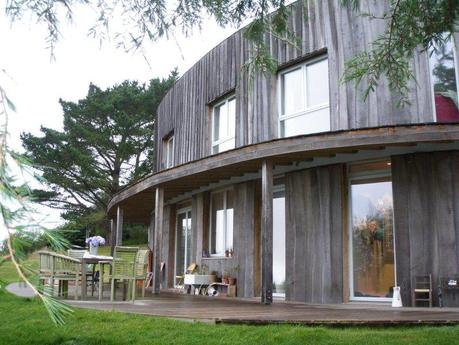 Photo Above: Nutmeg House, Shipton Gorge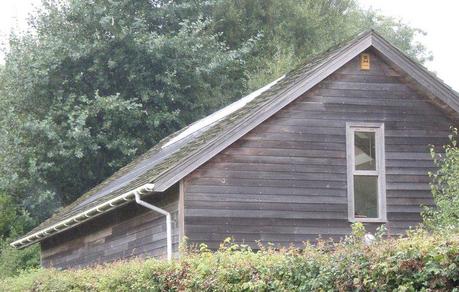 Photos: 5 PVs recessed into roof at Watery Lane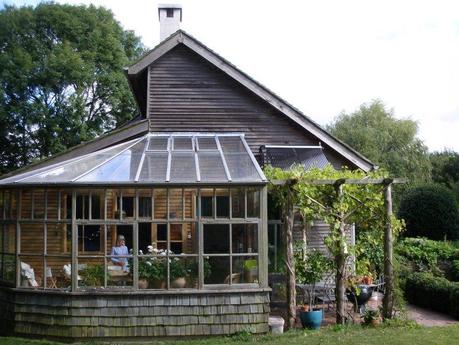 The events were enjoyed by visitors and hosts alike. One host said "We're proud of what we're doing here, and it's nice to have the chance to share it."
Visitor comments included "As a newbie to sustainability, it was good to hear first hand experience of what can be done – most interesting and very enjoyable visit".
The event was organised by Dorchester's greendor project – developed from the Transition Town's energy group – and Transition Town Bridport, with help from Communities Living Sustainably in Dorset, funded by the Big Lottery Fund. Greendor and TTB are non-profit making community projects run by volunteers.
For further information and for news of future events, see greendor.wordpress.com or contact greendor on [email protected] or 07794 432 297.
Posted by Sally Cooke at Greendor