There are those of us who have a green thumb and there are those of us who have a green thumb for a day (the day we plant).  I fall into the latter category so I thought why not document my lovely work before it all turns to sh*t. 
Jake and I took advantage of a beautiful 90 degree day on Sunday to tend to our gardens.
Last Spring, Jake built a raised garden bed, but I never actually planted anything in it.  Instead,  I used it to store containers of vegetables.  You can read how well that turned out here. 
This time around, we decided to take some of the work out of it and bought vegetable plants that were already started. We added some more soil to the garden bed, dug some holes, and popped them in.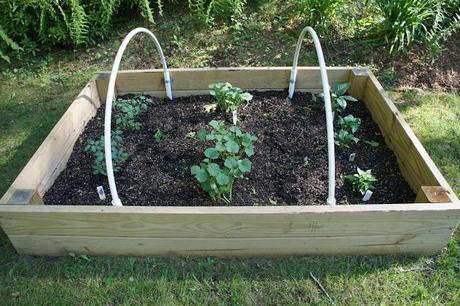 We're starting with cherry tomatoes, cucumbers, peppers, and habaneros.  Don't want to get too ambitious here!
We also bought a tomato plant for the deck.  I'm awarding this guy "most likely to succeed."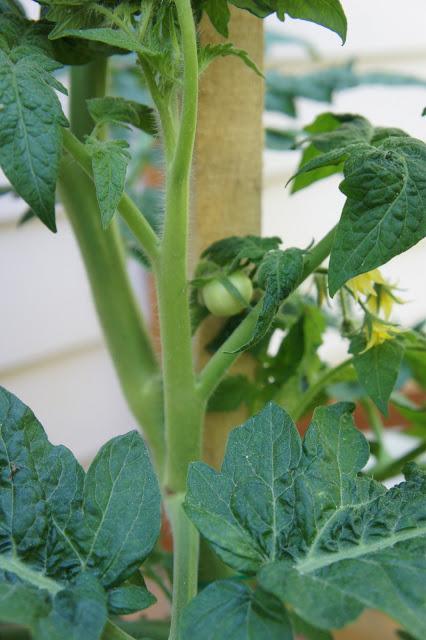 If all our veggies turn out to be underachievers, I should probably take a cue from Baxter and do what I do best in the summer. Sunbathe.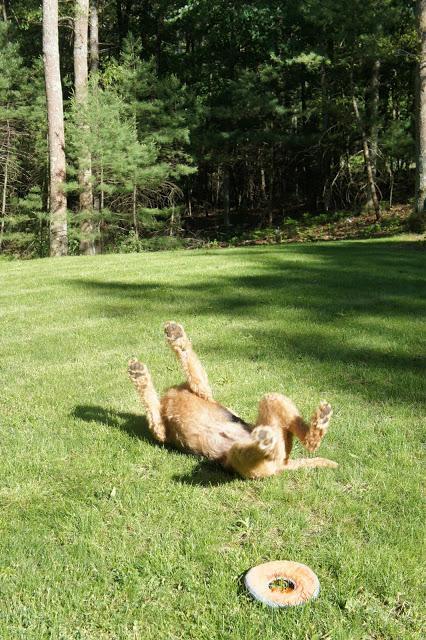 But, even if my veggies fail me, maybe I'll have better luck with the flowers we planted?