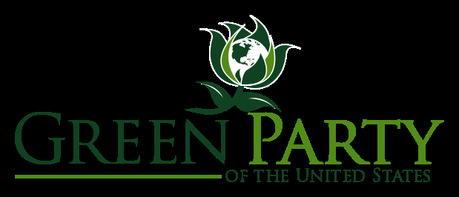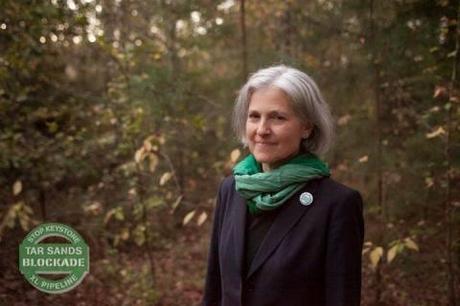 Two years ago, Green Party presidential candidate Dr. Jill Stein (pictured), actress Daryl Hannah, and Texas landowner Eleanor Fairchild were arrested for bringing supplies to protestors trying to stop the seizing of Fairchild's land to build the XL Pipeline. The Wood County District Attorney has finally dropped all charges against these three wonderful ladies. Here is the press release issued by the Green Party Shadow Cabinet on October 10th:
Oct.10, 2014, Wood County, Texas: The District Attorney has dismissed charges brought against Stein, Hannah and Fairchild in connection with the Tar Sands Blockade of the KeystoneXL Pipeline in East Texas.

The women had been arrested in actions in late 2012 supporting tree-sitters blocking construction of the KeystoneXL Pipeline. The actions took place on Eleanor Fairchild's land that had been seized by TransCanada in what the protesters claimed was an illegal use of eminent domain.

Green Shadow Cabinet President, Jill Stein, said the dismissal was good news for the climate and the rising tide of civil disobedience against pipelines, tar sands, and fossil fuels in general.

"This is the leading edge of the new climate movement that just brought 400,000 people out on the streets of New York, and moved thousands to civil disobedience on Wall Street. The message is clear: We are not going to sit idly by while fossil fuel predators, banksters and their political allies destroy our future," Dr Stein said.

"When I was arrested the east coast was in the grips of Super Storm Sandy while the Presidential election was in full swing. The climate itself was breaking the silence of the Obama and Romney campaigns that were sold out to oil, coal and gas companies,"

"Hurricane Sandy was just a taste of what's to come under the energy policies of the Obama administration that has overseen a massive expansion of oil and gas production."

"The blockaders are the heroes of the movement to stop climate change and far worse storms in the future. We needed them in 2012 and we need them even more today"

"It was Halloween, and I was bringing much needed supplies to tree-sitters who were putting their bodies in the path of this disastrous pipeline."

"As far as I was concerned we were on Eleanor Fairchild's property. She has been an incredibly generous and dedicated activist who has been collaborating with the pipeline blockade from the start," Dr Stein said.

The Lawyer representing the three women, Norman Ladd, of Ladd & Thigpen, P.C. said all charges, which included criminal trespass, resisting arrest, and 'obstructing passageway', had been dismissed. Mr. Ladd stated that it was in his clients' best interests to continue to fight these charges while the civil case was proceeding in another court as to the eminent domain issue.

"Eleanor never conceded that it was not her land. So instead of agreeing to a plea bargain, we wanted to see how the civil case would play out," Mr Ladd said.

"Given the history of the oil and gas industry in Texas, it's an understandably delicate issue.  Almost everyone here has a friend or relative that works for an oil and gas company, including myself. However with this pipeline, and the impact it's having on the land, I'm seeing lot of people taking  more time to really understand the impact a project like this could have on our environment."

"I was contacted by a member of the protest movement and I was happy to take on the case. I've always wanted to make sure that when it comes to conservation and environmental protection issues, people have someone that will ensure they are well protected. I think it goes without saying that we owe this duty to future generations." Mr Ladd said.