The list of eco/environmental-documentaries is long and it seems to get longer every year.  After reading Eco-Convert's list, it got me thinking, how many eco-documentaries have I seen?  Probably one too many.  And definitely a list that's getting to the point that I can't remember them all!  So, I thought I'd start a post on all the eco-documentaries that have taken center stage.  This is by no means a top 10 list nor am I admitting to seeing them all.  I'll do my best to update this list based on your recommendations, so please leave your feedback below.
From water rights to fair trade chocolate and recycling, these environmental-films will inform you about important and timely issues inspiring you to change for the better.
With Earth Day right around the corner, what better way to celebrate than to fire up Netflix, where you can find many of these available "on-demand" or check them out from your local library.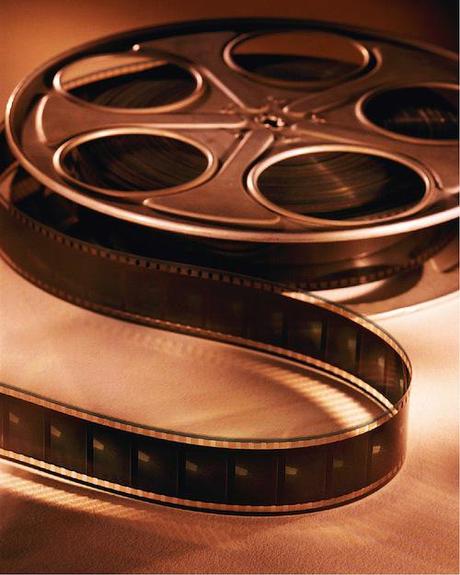 The 11th Hour (2008): Leonardo DiCaprio presents to us practical solutions for eco problems in this film
A Crude Awakening: The Oil Crash (2007): Think we're not dependent on oil as a civilization? Think again. This movie will open your eyes.
Aftermath: World Without Oil (2010 series): Aftermath looks into the future and reveals what would happen if the world fundamentally changed, overnight.
An Inconvenient Truth (2006): Al Gore's campaign to stop global warming dead in its tracks is detailed in this film. This is an absolute must see if you're vague about the impact global warming has.
Bad Seed: The Truth About Our Food (2005): Adam Curry travels to several states, Britain and Nova Scotia to talk to nutritionists, physicians, scientists, and farmers about genetically altered or engineered food.
Bag It! (2011): A film that examines our society's use and abuse of plastic.
Blue Gold: World Water Wars (2008): The film examines the problems created by the privatization and commoditization of water.
Blue Vinyl (2005): When a woman documentary filmmaker discovers her parents want to install blue vinyl siding on their house, she investigates the anti-ecological manufacturing process and ends up in Italy at the manslaughter trial of an Italian purveyor of toxic vinyl siding.
Burning the Future: Coal in America (2008): Appalachian residents battle a coal industry that is poisoning ground water and flattening mountains with the equivalent of a Hiroshima-sized atom bomb every 11-1/2 days—all to extract coal that will contribute 36% of America's global warming emissions.
A Chemical Reaction: The Story of a True Green Revolution (2009): This movie addresses the health risks and side effects of synthetic lawn pesticide and herbicide use and human and animal illnesses, and what a small town did to be the first place in North America to ban the use of these toxic chemicals.
The Cove (2009): This Academy Award winner depicts the gruesome ritualistic slaughter of bottlenose dolphins in Taiji, Japan.
Crude (2009): The largest environmental lawsuit to date is explored in this documentary about the Indigenous Amazon Rainforest dwellers who accuse oil giant Chevron of poisoning and destroying their rainforest.
The Dark Side of Chocolate (2010): A team of journalists investigate how human trafficking and child labor in the Ivory Coast fuels the worldwide chocolate industry.
Dirt! The Movie (2009): A look at the importance of the ground beneath us in facilitating life on the planet—and the dire consequences of neglecting this essential resource.
Earth (2009): James Earl Jones narrates this Disneynature (an independent Disney film subsidiary) documentary that shows how climate change has negatively impacted species across the planet by following polar bears, African elephants and humpback whales over a one-year period as they try to cope with the results.
Earthlings (2005): An award winning documentary about humanity's dependence on and treatment of animals
The End of Suburbia (2004): A movie that discusses the dwindling supply of cheap energy in the form of fossil fuels and its effect on society.
The End of the Line (2010): Looks at the ecological devastation—on both global and local levels—caused by overfishing and sends out a dire warning from scientists that we may be looking at a fish-less ocean by 2048 if we don't implement sustainable fishing practices soon.
Fed Up! (2002): Angelo Sacerdote explores the contemporary food system in the US from organic farming to genetically engineered food.
FLOW: For the Love of Water (2008): Exposes the concerted effort by multinational corporations to privatize the world's water supply and what this means for our environment and our future.
Food, Inc. (2008): Eric Schlosser (Fast Food Nation), Michael Pollan (The Omnivore's Dilemma) and others participate in this engaging documentary about the dangerous state of our food supply thanks to unchecked corporate greed.
Food Matters (2008): 'Food Matters' sets about uncovering the trillion dollar worldwide "Sickness Industry" and giving people some scientifically verifiable solutions for curing disease naturally.
Fresh (2009): FRESH celebrates the farmers, thinkers and business people across America who are re-inventing our food system.
Fuel (2010): Created over the course of 11 years, this documentary showcases America's unhealthy dependence on fossil fuels and explores viable alternatives that are kinder to the ecology.
The Future of Food (2005): Exposes how the food industry uses its political influence to eviscerate the government's environmental and safely regulations.
Garbage Warrior (2008): About US architect Michael Reynolds who builds Earthship (self-sustaining) homes from tires and beer cans. As he says, "a family of four could live here and never have to leave—not for food, water or electricity."
The Garden (2008): When the largest community garden in the US is threatened with closure, social and political battles ensue as many working class families resist this greed-based decision.
Gasland (2010): A stirring expose of the widespread water pollution resulting from hydraulic fracturing, also known as fracking, a process of using high-pressure fluids to crack surrounding rock formations in order to stimulate oil and gas wells.
GasHole (2011): Documentary about the history of oil prices and sheds light on a secret that the big oil companies don't want you to know – that there are viable and affordable alternatives to petroleum fuel!
Global Warming: Rising Storm (2007): An in-depth look at global warming caused by greenhouse gas emissions.
Global Warming: Solutions (2006): Explores global warming and possible solutions.
Ingredients (2009): INGREDIENTS unearths the roots of the local food movement and digs into the stories of the chefs, farmers and activists transforming our broken food system.
King Corn (2008): Two friends discover some uncomfortable truths about the corn industry after starting up their own corn farm.
Living Downstream (2010): After being diagnosed with cancer, Steingraber investigates the links between cancer and environmental toxins.
Manufactured Landscapes (2007): Documents the changes that have taken place in landscapes across the globe because of industrial work and manufacturing.
Meat the Truth (2008): Shows what Al Gore conveniently left out: livestock farming is one of the main causes of global warming.
No Impact Man (2008): Story of a man, his wife, two-year-old daughter and dog who go off-grid for one year in New York City in order to minimize their environmental impact.
Our Daily Bread (2005): Nikolaus Geyrhalter's documentary studies the high-tech aspects of agriculture and industrial food production.
Planeat (2011): A food documentary about the impacts of meat and dairy on the planet and our health.
Planet in Peril (2007): CNN's Anderson Cooper, CNN's Dr. Sanjay Gupta, and Animal Planet's Jeff Corwin take viewers around the world for a look at today's threats to the world's environment.
Plastic Planet (2009): This feisty, informative documentary takes us on a journey around the globe to reveal the far-flung reaches of our plastic problem.
The Power of Community: How Cuba Survived Peak Oil (2006): An empowering look at how communities in Cuba worked together to decrease their dependence on fossil fuels when their oil imports were cut in half as a result of the fall of their ally and oil supplier, the Soviet Union.
Queen of the Sun (2010): A documentary film on the honey bee crisis and colony collapse disorder.
The Real Dirt on Farmer John (2005): This film tells the story of one man, his farm and his family; a story that parallels the history of American farming. But Farmer John is not your typical farmer: equal parts performance artist, writer and farmer, John Peterson has been known to switch out of his overalls into leopard latex or a purple-feathered boa.
Sharkwater (2006): Filmmaker Rob Stewart's love for sharks prompts him to undertake a dangerous journey in an effort to save sharks from extinction.
Tapped (2010): A shocking look at the attempt by multinational corporations to privatize water—a resource that is essential to our survival and should be held in common—and sell it back to us in plastic bottles that end up clogging our oceans.
TED: The Future We Will Create (2007): This film trails a gathering with the most brilliant minds of today and their ideas for our future.
Texas Gold (2008): Diane Wilson lives in the most polluted town in America… and the people of the town hate her for publicizing this.
Trashed (2007): An informative and graphic look at the amount of garbage we produce, where it goes and why this level of trash generation is unsustainable.
Waste Land (2010): 'WASTE LAND' follows renowned artist Vik Muniz as he journeys from Brooklyn to his native Brazil and the world's largest garbage dump, Jardim Gramacho, located on the outskirts of Rio de Janeiro. There he photographs an eclectic band of "catadores" – or self-designated pickers of recyclable materials.
Who Killed the Electric Car (2006): Details car company GM's efforts to bury their own electric-car research and development.
The World According to Monsanto (2008): Directed by independent filmmaker Marie-Monique Robin, this documentary paints a grim picture of a company with a long track record of environmental crimes and health scandals.
If you have favorites I've left out, please let me know in the comments or via Facebook or Twitter.
{image credit: Super Iansy Bear via creative commons}