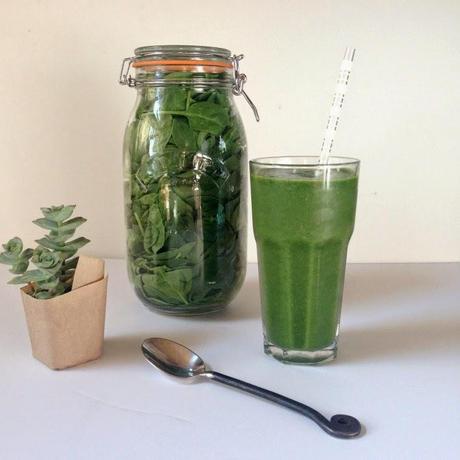 I have been drinking Green Glowing Smoothiessince I returned from my Blogher 14 tripwhen I realized as much as I appreciated all that I have accomplished recentlyit became clear to me that I needed to put more energy into my own healthas menopausal symptoms were on the definite rise!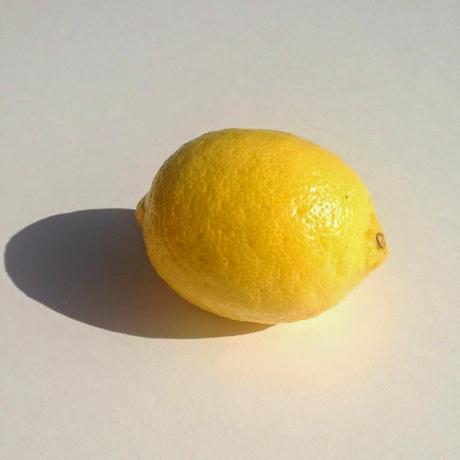 Feeling very pumped up after the conferenceand a beautiful visit with an old friendI  left my usual comfort zonewhile at the airport and struck up a conversationwith a strikingly beautiful womenwho was also waiting to board the homeward bound planeto Orange County.
Lori is the kind of womanthat used to intimidate meone with an absolutely perfect petite figureperfectly done hair and makeup.But this time at the airport I was much more interested in positive physical changesthan  giving into any feelings of intimidation

(the crazy part of the intimidation story

Lori said she was intimidated by me as well before we started talking)

so while we were flying home I asked herif she could share any tips to how she had such a marvelous figureat 50 years old!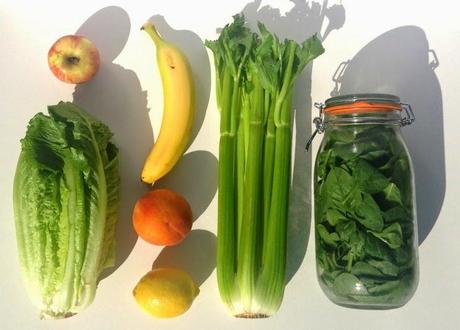 Since our plane ride homeLori and I have ended up being fast friendsand I still refer lovingly to her as my nutritional angelas she is so loving and generous with her beauty and aging advice!
Lori knows all about beautyas she is an expert makeup artistwhose clients are Bravo'svery own Andy Cohenas well as our local Orange County Housewives.You can check out her site HERE.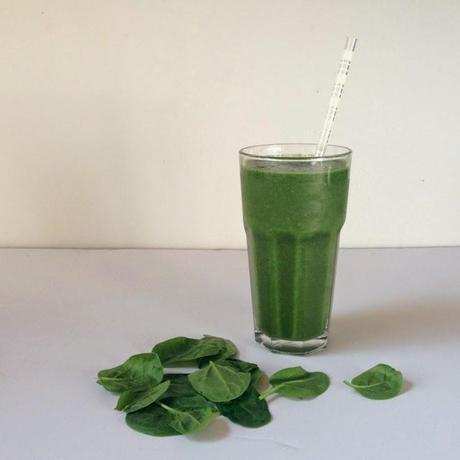 Lori's biggest beauty and health tip was the

 glowing green smoothie

which is found in Kimberly Snyder's 

The Beauty Detox Solution book.


I have been starting my day withthe recommended water with 1/2 of lemon and a probioticfollowed by a green smoothiefor over six weeks now.
 I must say I do feel much betterand have shed the nasty extra menopause pounds that had crept up.
I have waited the six weeks to mention the green smoothie on my blogbecause with my history of eating disordersI have to be very carefulto keep my eating balancedand not fanatical.
But now starting my day this wayhas become a healthy habit that I can share.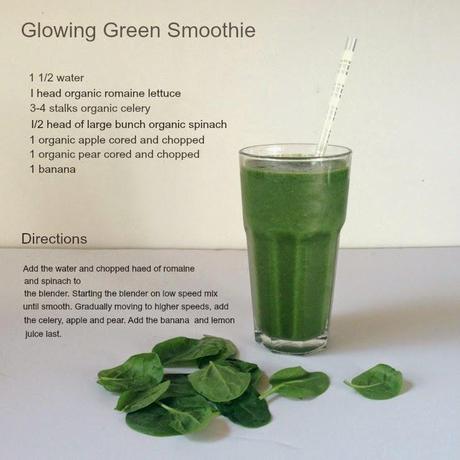 This is the basic recipe but I change it updepending on what I have in the fridge.Some days I omit the fruit and add in extra greens.
I started out using my basic blender …but after a monthI moved onto a Vitamix once I knew I would really use it daily.
I keep my organic produce jarred in the fridgeas I just love pulling the produce out when it's beautifully prepped in the fridge.
The green smoothie recipe makes two generous servingsso I drink one in the morningand save the second in a wide mouth lidded mason jarto have as an afternoon pick me up.I was really surprisedhow filling they are and how good I feel afterwards!
It certainly takes more time to make the smoothiesthan just grabbing something quick in the morningbut by my ageI have realized extra time dedicated to heath and beautyare definitely  well appreciated and necessary  steps in

Self Care.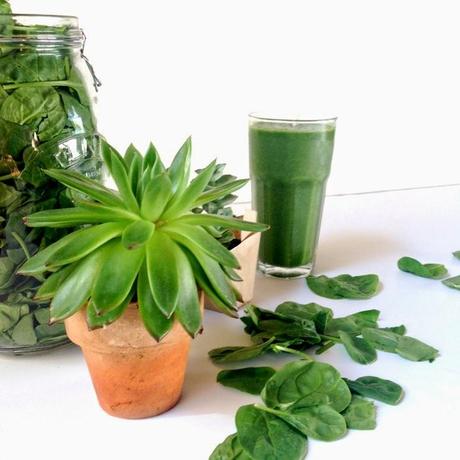 As always my friends


I wish you love and joy 

as you style your life



linking up with
Savvy Southern Style