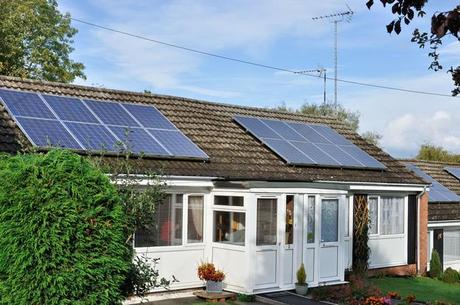 There are many ways and techniques used to save energy so we can make our bills significantly lower, including reducing our carbon footprint and more. But it takes some knowledge and work to pull it off successfully.
The following tips will give you the necessary knowledge so you can help cleaning the pollution by improving your overall energy efficiency.
They have been around for pretty much over a hundred years, but they are slowly losing ground to other, more efficient solutions out there and what they have to offer. For the most part they tend to do their job; however their energy efficiency is quickly becoming obsolete, due to converting much of their power into heat instead of simple light. If you want to take your green energy efficiency up a notch, then you will need to remove them and replace them with something more efficient, such as LED, fluorescent or halogen lights. They will both have a longer life and better energy consumption rate than the pioneers of electric light.
If you feel a draft around your home, then this means you likely have a breach in your walls or ceiling that allows air to escape into the outside world. Poor insulation around most home is one of the chief reasons why you may be battling a higher energy bill. If you want to get the bills down, then you will need to insulate all areas the best way you can. You can identify these by hiring a professional to do a thermographic inspection of your home, noting problem areas and tackling them later. Plus sealing the leaks will prevent the dirt coming to your home and will make your house cleaning easier.
If you have ever heard the term vampire energy, then you are likely aware this has nothing to do with fictional beings, but it concerns the small draw all appliances have, constantly sucking energy off the grid even when they're in standby mode. Get into the habit of unplugging your TV, electronics and anything else that doesn't really need to be plugged in to function right. Energy conservation habits like this will improve your power consumption in the long run. In addition, cleaning your appliances regularly will make them more efficient.
If you have poor insulation, then you will experience a lot of heat loss through your windows, so you would do well to replace them with something that works better and stops the heat loss. There are many ways you can do this, but thankfully there are plenty of companies that work with this type of window solutions out there. UV-filtered glass is also an excellent addition to the windows, as they will keep the most harmful of the sun's rays out of your home, sparing your furniture and personal belongings from harm. However, you will need to be extra careful when cleaning your windows, because this type of glass is more vulnerable to scratches. You can hire a professional cleaning company to avoid any damages. The better windows also have a gas insulation inside that prevents heat loss with a significantly better success than the usual, old-fashioned windows used in the past. You will likely need the help of an experienced handyman to get something like this done, as well as any other projects such as appliance repair, electrical services, home repairs and other odd-jobs that need doing, so consider looking for one.
This post is by Guest Energizer Sofia Lewis for Cleaning Domestic Cleaners Ltd. who offer eco-friendly cleaning services. She is a passionate freelance article writer and blogger. She is inspired by home improvement projects and writes mainly about cleaning, green living home solutions, removals and other home related topics.