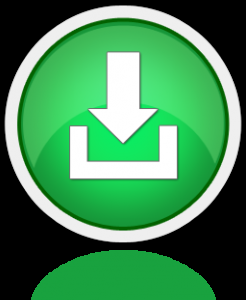 Back in 2010, the US Department of Veteran Affairs unveiled Blue Button, which successfully gave veterans online access to their medical records. This past March, the same logic was applied to the energy industry following a call-to-action by the White House. Known as Green Button, the new online platform will give 15 million American families and business owners the ability to download and monitor their own energy consumption. The program, which aims to help American families be more environmentally conscious and conserve energy, also mimics goals of other government programs such as Green Ribbon.
The Green Button initiative follows the concept that knowledge will empower consumers to make better decisions about their energy use. However, the results of studies looking at the effectiveness of home energy monitors (HEMs) to change behavior are mixed. A 2009 Energy Trust of Oregon study comparing a couple hundred households with monitors to those in the same area without them found no difference in energy consumption over a six month observation period. Another study by the Routledge Taylor and Francis Group found that savings over the short term (7.8 percent) could not be sustained in over the medium- and long term.
Conversely, results quoted in a 2012 New York Times article show that HEMs can have a positive impact. Research by the American Council for an Energy-Efficient Economy (ACEEE) shows that real-time monitors help save households an average of 4 percent in annual energy expenses. Furthermore, Opower, a company that provides home energy reports, says that the 11 million homes receiving them average 2 to 3 percent lower energy costs. Read more about Opower's efforts to increase energy efficiency here.
Ben Foster, an analyst for ACEEE, says that the type of information displayed by HEMs is the key to customer engagement. This may explain the variability in customer behavior between different studies. Foster says that customers tend to act on information more frequently when they know how their homes use energy and how effective their efforts to curb energy consumption are. Fortunately, organizations including Pacific Gas & Electric are studying how customers use feedback from HEMs.
To further encourage customer engagement, Green Button has plans to develop web and smartphone applications that will help customers:
·   Choose the most economical rate plan for their energy use
·   Provide customized energy efficiency tips
·   Provide easy-to-use tools to size and finance rooftop solar panels
·   Deliver virtual energy audit software
Image