Monday 19th October 2015
By now, we'd consumed our final breakfast in Rhosgoch cottage, had packed up and removed all of our belongings and rationed off the outstanding and uneaten food (a lot of which, ended up with me).
Ahead of the very long drive home, we aimed to at least make something of our final morning in North Wales. Our original plan was to visit Bryn Cader Faner, a few miles to the south… But as it was out of range of the OS map we had and a three-mile walk was required to get there, we weren't entirely confident, knowing that we would also like to be back home before nightfall and not wandering aimlessly around rural Welsh countryside.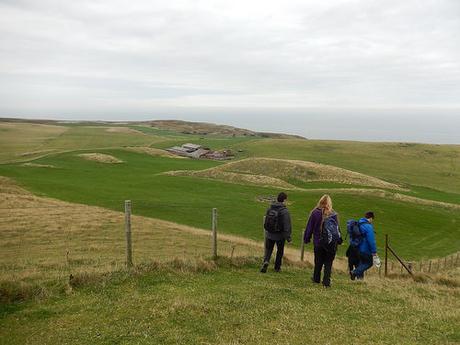 In a rather spontaneous move, we continued north up the coast, passing through a tunnel that traveled under the seat and out to Great Ormes Head, a peninsula close to Llandudno.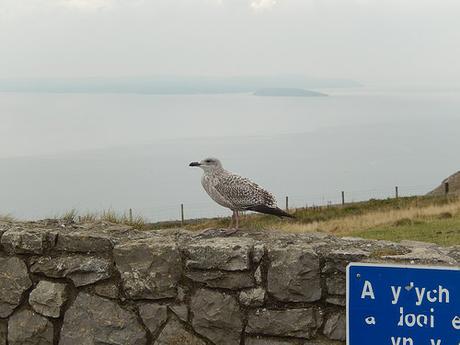 It was a day for warm clothing. Wind-proofing, without the need for scarves and thick gloves. We parked at the heart of the peninsula near the highest point, with a viewing to walking in a north-easterly direction. Stepping out of the cars, we were blessed with the view below: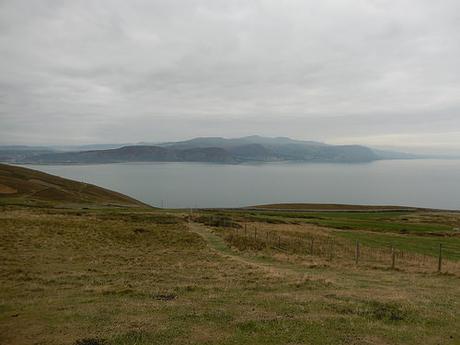 That's looking south-west towards Conwy and the Welsh mountains far beyond. Yes, high-rise peaks are hard to escape from, it seems, in this corner of Wales.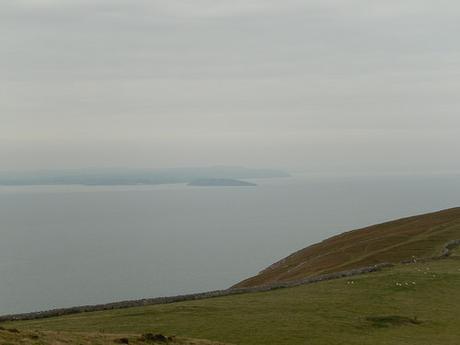 Looking now, I believe that faint shadow in the photo above is Anglesey, with an island (marked only as 'Free Commonwealth' on Google Maps), just ahead of it.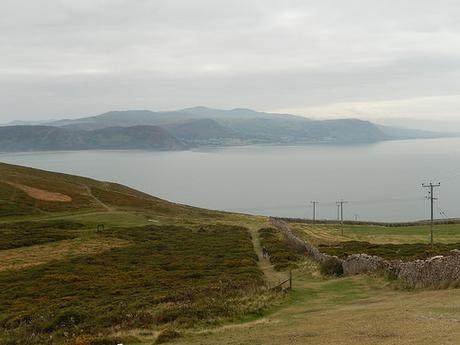 Our short walk was guided by a stone wall, leading us around the headland in a clockwise fashion.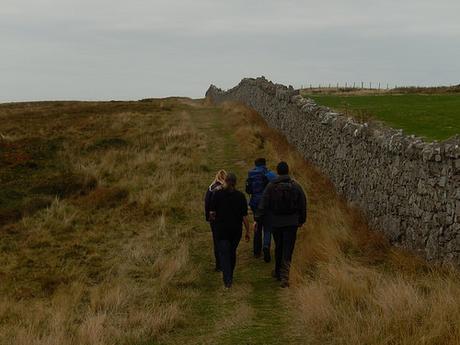 Down to our left, was a frighteningly steep drop to houses and a road we had hoped to follow in aim of a car park closer to the coast… But for signs warning us of a 'dead-end' ahead.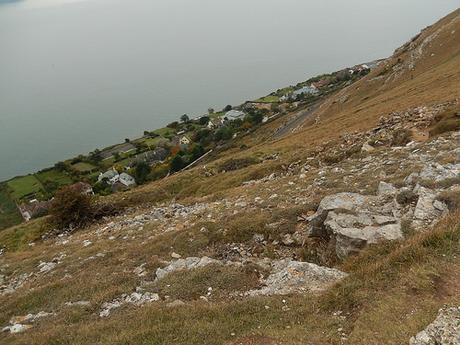 We later saw other cars passing beneath us and then arriving at the picnic spot we would stop at, further ahead. So, there must have been a way around, after all (and we could've avoided almost melting the clutch on each car with unprecedented hill starts…).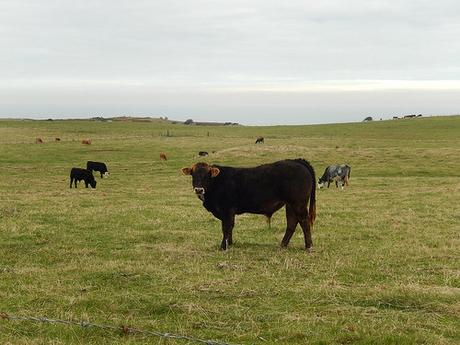 All of the cattle were safely tucked away inside the private boundary, which is circumnavigated by the public right of way.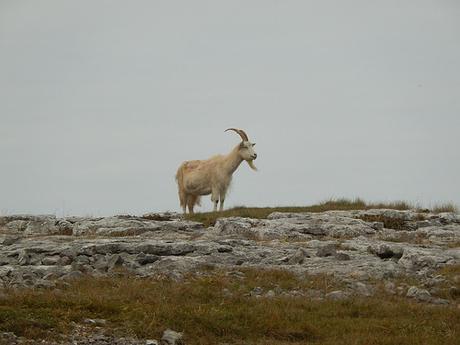 Within sight of our picnic table, a lone goat emerged to stand high and wise at the peak of the cliff. We threw some spare fruit in his direction but he remained unfazed… Birds flew in to stand within inches of his gruffly beard. Yet he did not flinch or falter. Neither was there any fear on the bird's part. He seemed at peace. Yet I don't think anyone would attempt to test his patience, looking at the size of those horns.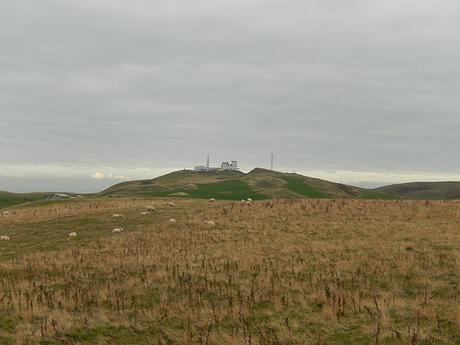 We reflected upon some of our personal highlights from the weekend before turning back and returning towards the headland.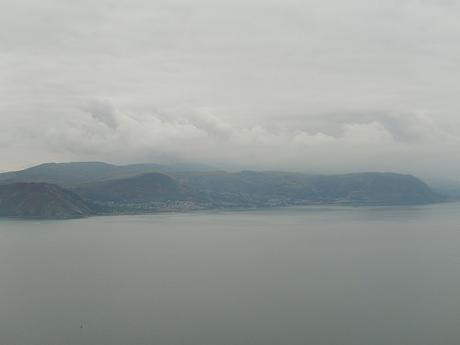 Along the way, our visions of the Welsh coastline intensified, beneath the veil of cloud.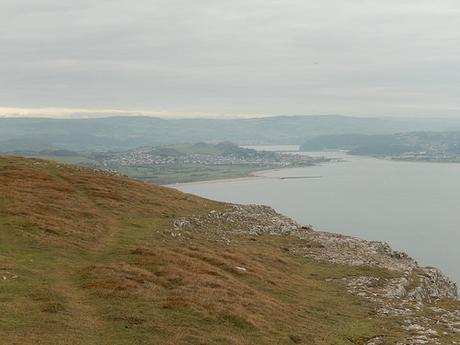 We could've easily spent several more hours here. But those cars weren't going to drive themselves for even a single mile, let alone the two-hundred or so, all the way home to Somerset.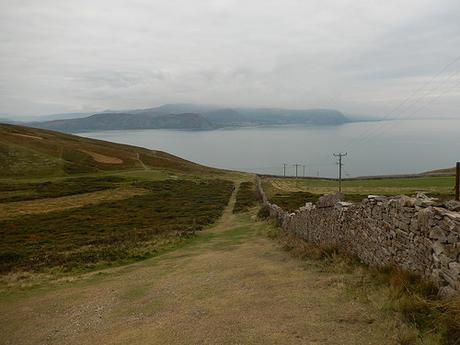 I would love to walk sections of the Welsh Coast Path, one day.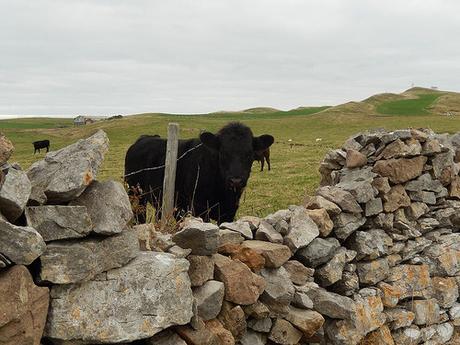 We had a wonder around the gift shop and on-site museum, before returning to our cars.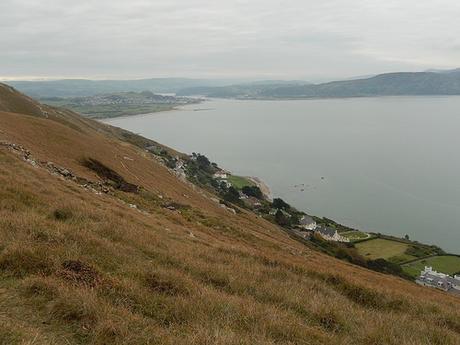 As well as a train, they even have a cable car (not pictured) running to and from the headland.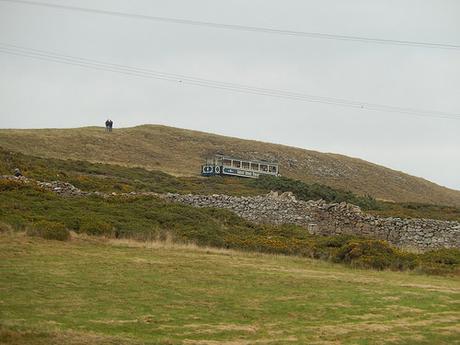 Disregarding the fact that it seemed to take us a lot longer to get home than the outward journey three-days earlier; it was quite the fitting end to a weekend that was enjoyed by all.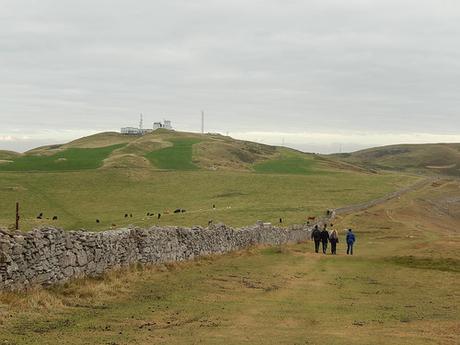 I hope we all get to do something similar again one day. Planning will often work towards preventing failure but this day reminded us that there's something to be said for spontaneity and that, even in the face of uncertainty, the very least we can do is to try because you may well be rewarded, just as we were, with these spectacular views.
It looks like this will be my final getaway of 2015, as November continues to remind me why it is my most expensive month of the year… But I'm pleased to have upped the number of escapes I've had (five) over my total from 2014 (two)… Plus I still have seven-days to book off work before Christmas! ;-)
I look forward to what's to come in 2016, with plenty of local walking between now and the spring.
Thank you for reading.