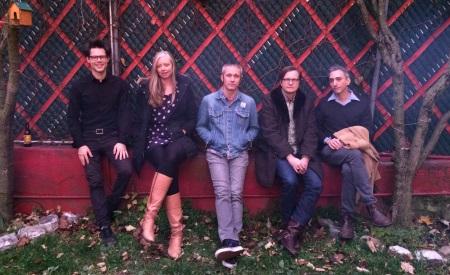 Great Lakes:
Ben Crum: guitars and vocals
Suzanne Nienaber: vocals
Dave Lerner: bass
Kevin Shea: drums
Joe McGinty: keyboards
Phil Sterk: pedal steel
Heather McIntosh: cello
Kenny Wachtel: guitar on "Kin to the Mountain" and "Beauties of the Way"
Dave Gould: synth on "Wild Again"
Steve Silverstein: wind synth on "Blood On My Tooth"

Wild Vision will be released on vinyl (limited edition of 327 copies) Loose Trucks Records. Release date: January 22nd.
Tracks:
Swim The River
Bird Flying
Kin To The Mountain
Wild Again
Nature Is Always True
I Stay, You Go
Beauties Of The Way
Blood On My Tooth
Shot At And Missed
HCTF review of Ways of Escape .