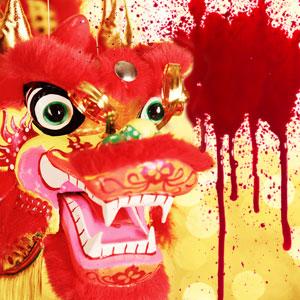 Dragons Blood Fragrance Oil- Fragrance Oil Spotlight
This exotic and sexy scent is a top selling fragrance for both men and women of all ages.  Having quite a unique and distinctive aroma, Dragons Blood scent is alluring, enticing, and yet still maintains a soft side.  A sweet smell on a smoky background, this exceptional fragrance seems to draw customers to your products.  In fact, many of our customers claim that Natures Gardens Dragons Blood is one of the best versions in the market and this herbal scent is a KEEPER!

What does Dragons Blood Smell Like?
This fragrance oil by Natures Garden smells just like the essential oil. Dragon's blood truly has a smell all its own.  A Best Seller!
How Do Our Customers Use Dragons Blood Fragrance Oil?
For the candle makers out there; our customers use this phenomenal scent in their Soy, WOW, Joy, and paraffin waxes with remarkable results.  This fragrance oil holds amazing well in both candles and tarts.  In fact, many of our candle making clients state that Dragons Blood has a strong and long lasting throw in their candles.  This herbal scent has also been reviewed to work well in melts, incense, oil burners, and aroma beads too.
For the makers of bath and body products, the usage amount for this fragrance oil is 5%.  It also has a vanillin content of 2.6% so vanilla white color stabilizer is highly recommended to help stabilize discoloration in your final product.  According to our customers, this fragrance oil is a calming and warm musky aroma that their customers love.  It has been used to make:  Melt and Pour soaps, lotions, scrubs, bath bombs, shaving balms, bath gels, and even hair conditioner.  Finally, for those of you that are cold process soapers, this herbal scent soaps like a dream and the scent holds extremely well.  Here are the official results:  Very, very strong scent.  Perfect Pour, no ricing, no acceleration.  Final discoloration is a nice milk chocolate.  Beautiful.