Game #1 of the World Series has come and gone but hopefully the lesson learned has not.  James Shields, the starter for the Royals, gave up three quick runs in the first inning.  The Giants cruised from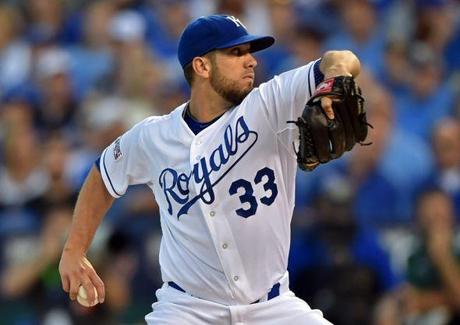 Be at your best from pitch #1
there to a 7-1 victory.  As I write this, they are one game away from winning the World Series.
Pitchers who are training in the winter months are about as far away from a World Series start as they can be.  But that doesn't mean they have to be mentally.  I've written a couple posts over the years about the importance of being at your best from the first pitch of the game.  Clearly, for whatever reason, Shields was not at his best at the start of game #1.  He has been successful in the past (there's a reason why they call him "Big Game James") so his routine to prepare is probably fine. 
Whenever pitchers throw, whether to a backstop during a private lesson or a catcher in the bullpen, they need to approach it as if it is the first inning of a World Series game.  At least mentally.  Physically, the pitcher may be working on things but their mental focus should be 100% World Series-game-like.
Like James Shields, every pitcher is going to have a bad first inning here and there.  Having a standard 100% focus from the first pitch onward (practice and games) will usually keep those bad starts to a minimum. 
Tomorrow's post:  I hate this vs I don't want to be here