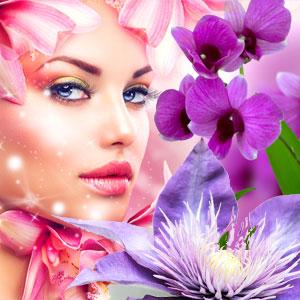 Juicy Couture Type Fragrance Oil- Fragrance Oil Spotlight
This feminine scent is absolutely beautiful and is a great match to the original.  A divine fragrance to scent anything from candles to perfume oils, Juicy Couture Type is both youthful and bold.  This great girly scent presents perfectly balanced layers of classic spring and summer time aromas.  Many of our clients who use this feminine scent say it only takes one whiff before their customers are hooked and are in love. 
What does Juicy Couture Type Smell Like?
The perfect fragrance oil by Natures Garden for girls who want it all!  This fragrance combines wild berries and mandarin, honeysuckle, gardenia and jasmine.  Embodied with the aroma of amber, caramel, sandalwood, vanilla and praline to add just the right touch of sweetness.
How Do Our Customers Use Juicy Couture Type Fragrance Oil?
For all of you candle crafters out there; Juicy Couture Type Fragrance Oil is used in Soy, soy blends, paraffin, WOW, Joy, and Pillar of Bliss waxes.  This feminine scent is very aromatic and has a great throw, both hot and cold.  If you are a home scenter, this fragrance oil also works extremely well for oil burners, aroma beads, tarts, smelly jellies, and even linen sprays.
For bath and body crafters, this fragrance is a win!  The usage rate for this fragrance oil is 5% and it has a .3% vanillin so vanilla white color stabilizer is suggested to reduce discoloration in the finished product.  This lovely feminine scent is used to make: solid lotion bars, bath bombs, body scrubs, spray lotions, perfumes, melt and pour soaps, body sprays, bath gels, whipped body butters, foaming body butters, lotions, and salt bars.  Finally, for those of you that are cold process soapers, this fragrance smells great.  Here are the official results: Slight ricing, stick blend, low acceleration, very manageable, discolors to a maple fudge color.