The Body Shop currently have a promotion where you get 20% off if you purchase three items of skincare or make-up.

T

he sale runs until the 21st of August so there's plenty of time to get in there and stock up.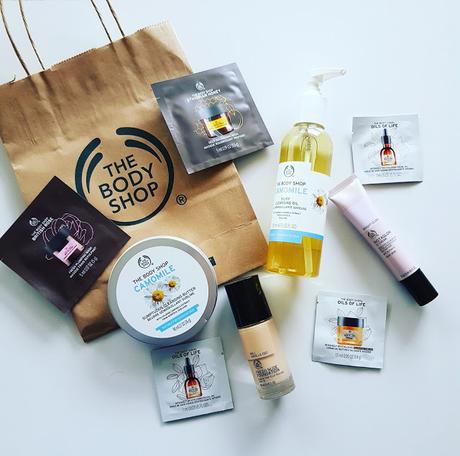 I purchased my one of my favorite cleansers, the Camomile Sumptuous Cleansing Butter. I also got three products I haven't tried before, Camomile Silky Cleansing Oil, Fresh Nude Foundation and Instaglow CC Cream in Brightglow (this was not included in the promotion as it's new).
Have you tried any of these products?
What else should I get whilst the sale is on?