Hellooo shimmers,
So last week I got a voucher that gave me a free graze box...and I'm never one to pass up a free offer. I signed up and my Graze Box got delivered straight to my door, and even if you aren't in they are the perfect size and can be put through your letterbox.
Lets have a look and see what I got, well I already know what I got as I have already eaten them!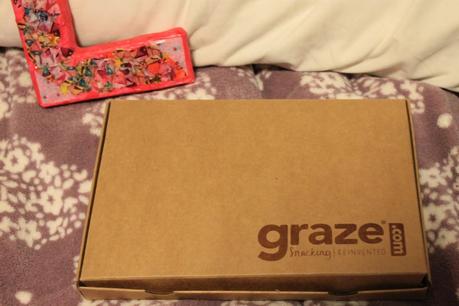 *Graze Box*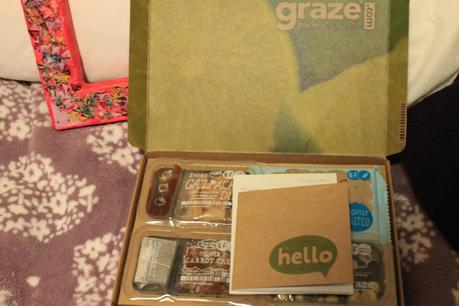 *inside Graze Box*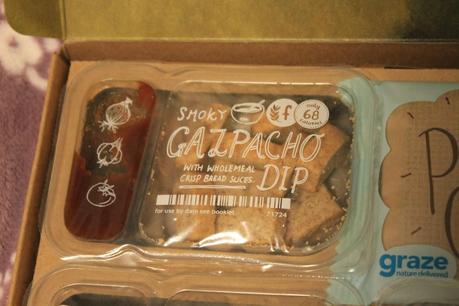 *Smokey Gazpacho Dip With Crisp Bread chunks*- Not a huge fan of this.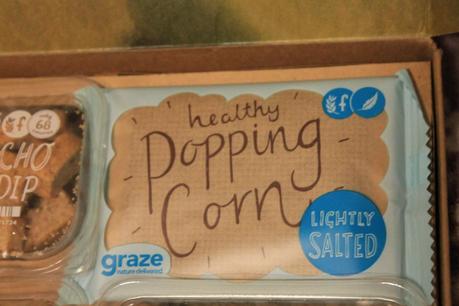 *HEALTHY popping corn*- In the microwave and then sublime tastiness!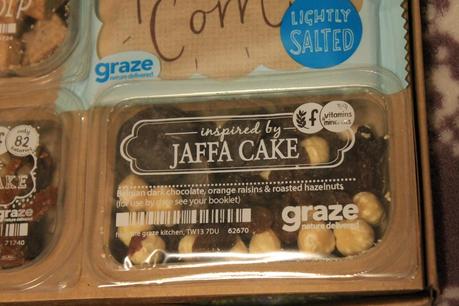 *Jaffa Cake- Chocolate buttons, hazlenuts, orange flavoured sultanas*- My favorite snack in the box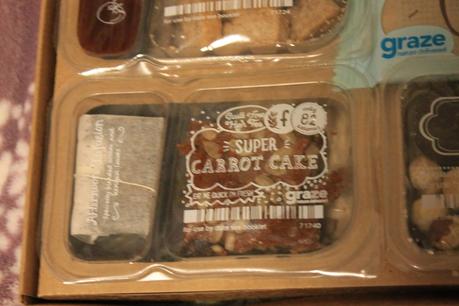 *Super Carrot Cake and Tea*- Carrot cake was delicious, I'm not a tea drinker so I didn't have the tea.
I am seriously thinking of getting these more regularly. Maybe after summer when I will hopefully have a job and can afford little extra goodies like this.
Definitely recommend and there are always free box vouchers floating around the web. If I find some I will leave a link on my twitter- @shimmerofpink
Laura x