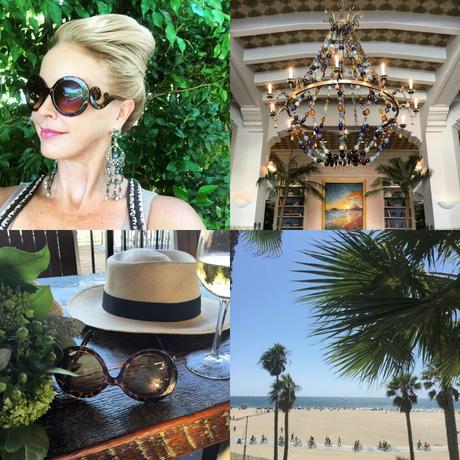 With Labor Day behind us here in the StatesI thought I would take a look back at my summer before I go full force into my beloved fall!One of the gifts of lifestyle blogging is I have an entire archive of photos of my recent  life seasons.
Sometimes it's so easy to get caught upin the needs of  to do listsfor the daythat some of the beauty of the seasoncan so easily be lost.
For me taking the time for personal reflectionis a way for me to savor my seasons with a grateful heart.
So here is my grateful recap of our SoCal Summer 2015.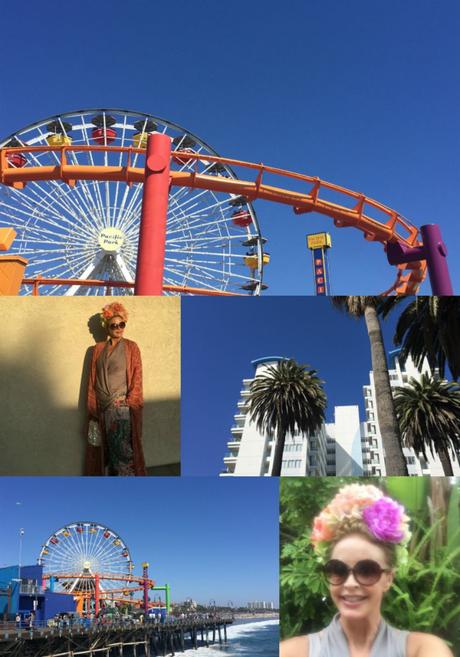 We spent several weekends in lovely Santa Monicadoing businessand arranging the sale of our Airstream.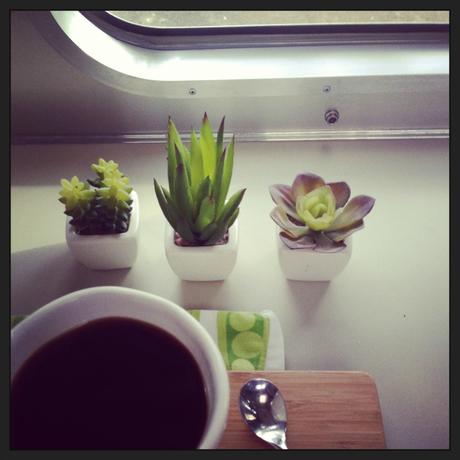 The Airstream  has been sold to a charming woman in Santa Monicaand I am so grateful it now has a new home.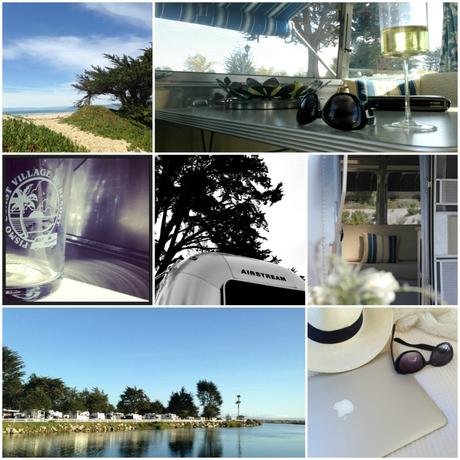 We had a wonderful run with our spectacular Airstreambut over the last years my heart became heavywith it sitting lonely in it's spaceas Jeff and I have moved on to new interests.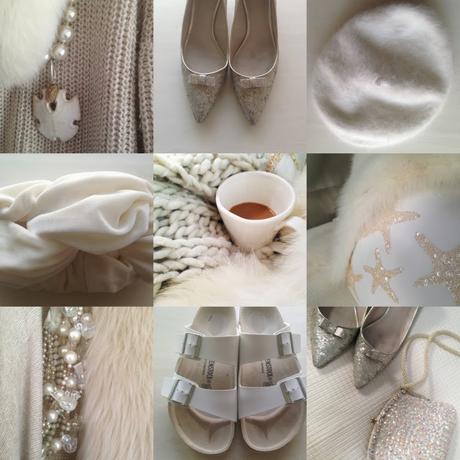 One chapter has closedas new chapters will be opened.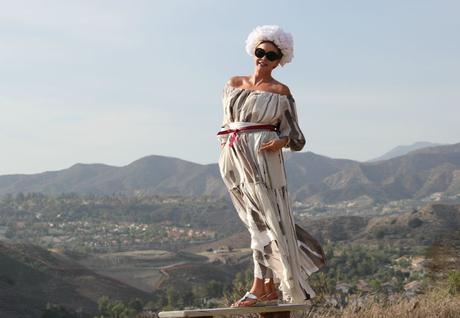 It was a summer filled with picnics …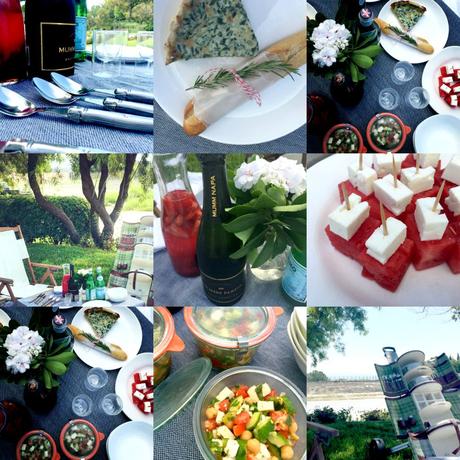 Especially after we found ourGourmet Trotter!
I brought it out to celebrate a friend's successfor romantic sunset picnics with my husbandand most recentlyfor a sunset birthday celebration!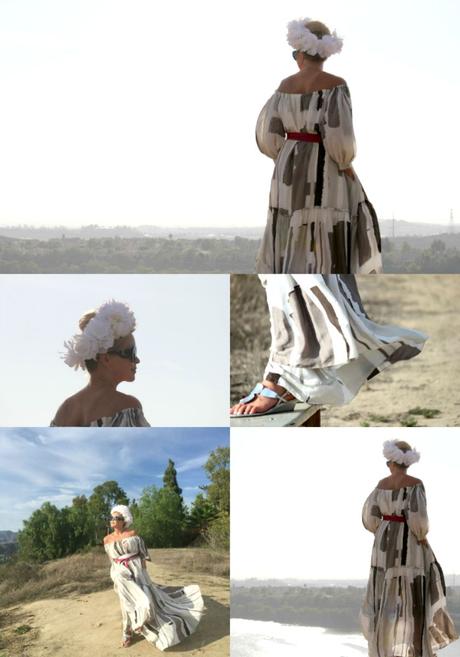 This summer has definitely been onefilled with Flower Crownsas I continue to explore the concept ofCrowning Yourself!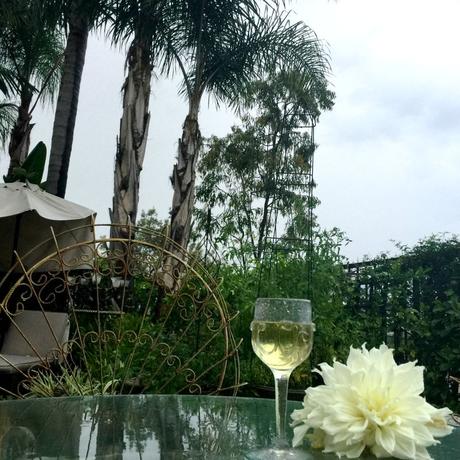 It was a summer with magical momentslike sitting in the backyard by myselfenjoying a blessed rainthat was a gift from abovein our ongoing drought!
Taking the timeto press into my heartthe good that is.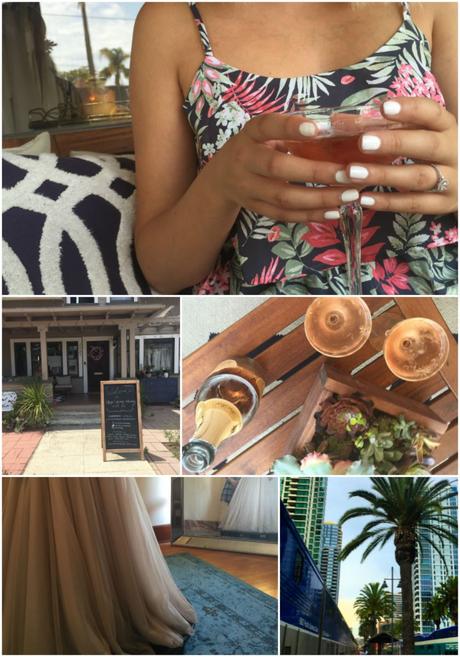 Summer 2015has been filled with many trips by train and cardown to SanDiegoto visit our girlandwith wedding prep mixed in!
Ellis and I are down to the fun part(for me)dress shopping!So excited to be going out again this weekendin search of her perfect dress!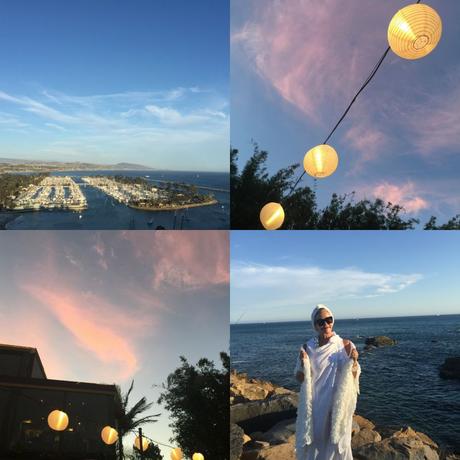 Much time was spent this summer  in beautifulDana Pointwhether it was for beautiful sunsetsor taking up a new for me sportpaddle boarding.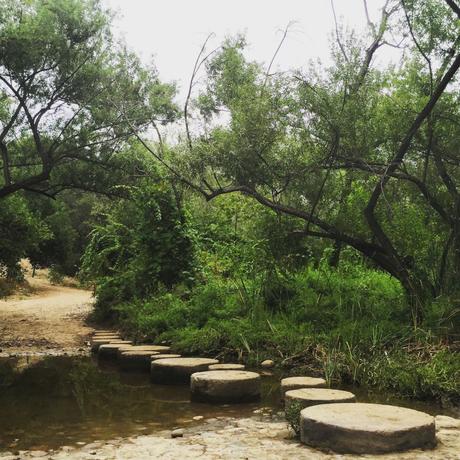 I am also most grateful
for the time to go out and experience nature.
I have found for me
daily vigorous excursions outside
be it
hiking or mountain bike riding
surfing or paddle boarding
have huge mood boosting abilities.
It is the combination of endorphins and nature
that help truly sooth my soul these days.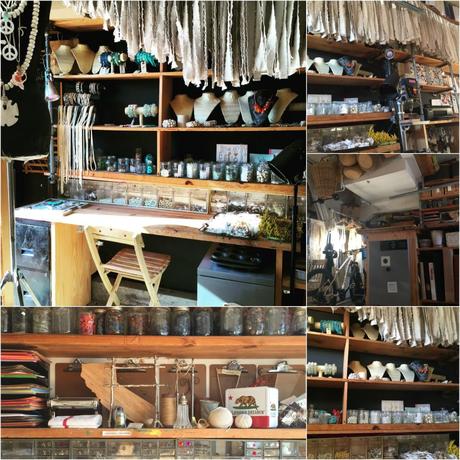 I am grateful that my studio is tidied and awaiting new exciting fall projects!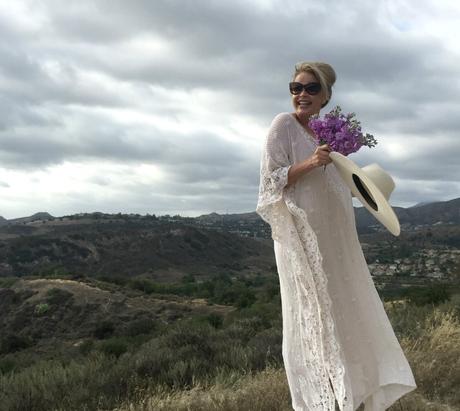 This summer has been filled withbeautiful Friday night date nights and photo shoots.Their regular occurrenceanother gift of blogging.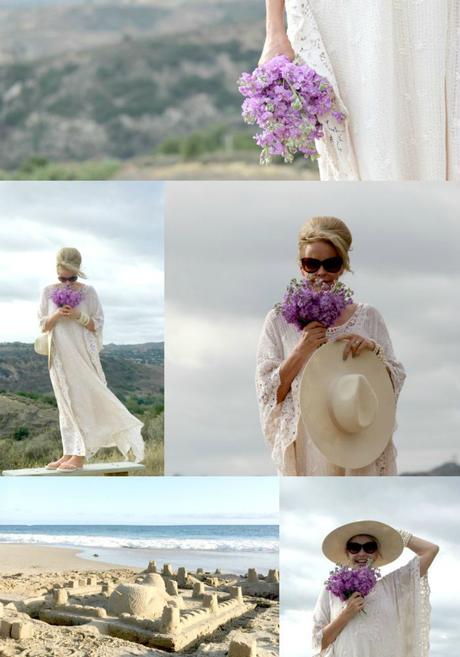 Jeff and I have been married 29 years this monthso our weekly destination photo shootshave really made our life together definitely more interestingandprovided a new common endeavorfor this season of lifenow that the kids are grown and flown.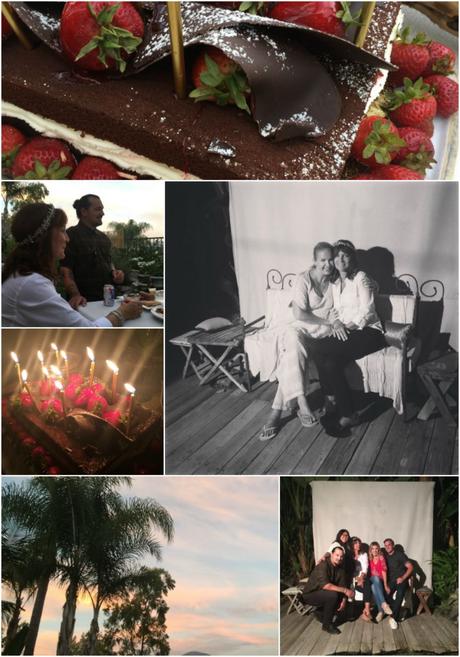 I was honored to throw a birthday partyfor a dear friend this summer.For this yearI have so realized the importanceof friendsto navigate life's peaks and valleysand how important it is to celebrate the journey!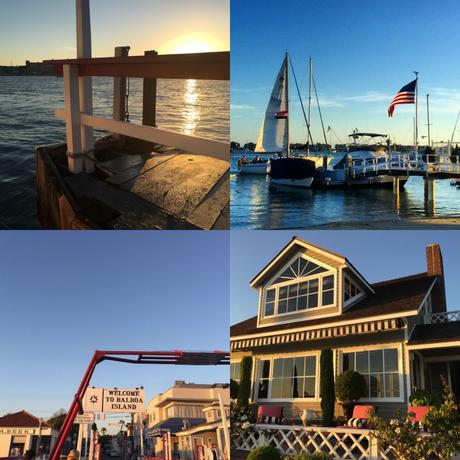 Jeff and I have spent much timeexploring our own backyardwith renewed appreciation of the fabulous area of SoCal we call home.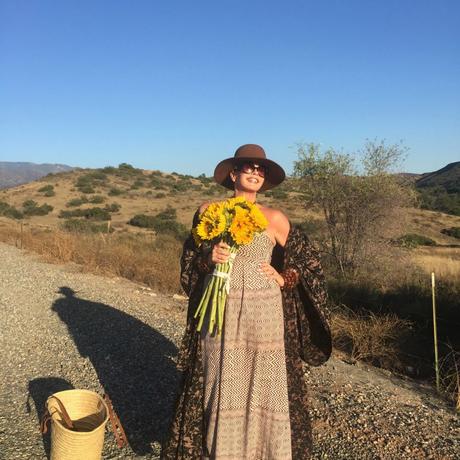 Whether it is time on the coastor the more rural areasI have such gratitudefor living where we do!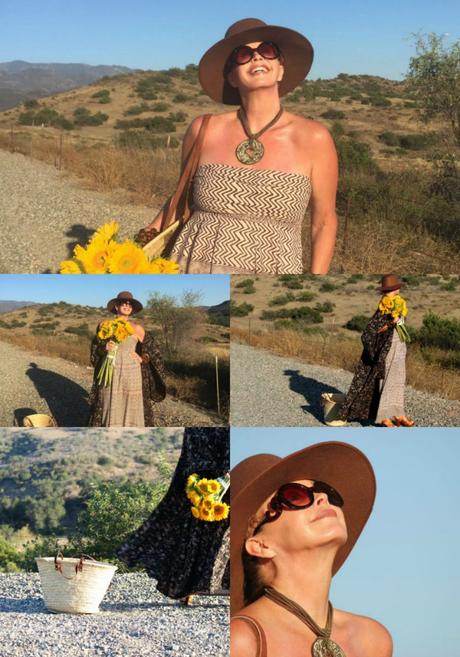 I talk a lot about gratitude here on my blogbecause

Gratitude Has Changed My Life.


I used to be someonewho had a hard time relishing in life's good.
Always worrying or wantingabout something.
As I have gotten olderI have realized worryingreally isn't a protective forceandalways wantingis an empty way to live.
Without gratitude in my lifeI never felt I measured upand even worseI fear I may have passed that feeling on to others.
Now the more I focus ongratitudethe more grace I have in my heartfor myselfwhich by some automatic giftI have more Grace in my heartfor everyone in my life.
Funny when we practiceGratitude and Self Careit ends up to be a Gift For Everyone!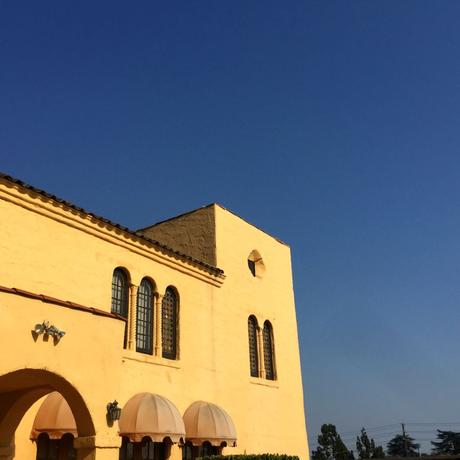 I was very grateful this summerto visit to the uber coolLos Feliz in LA.


 It was here I had the fortune of meeting the

iconic Tzipora Saloman

at her 

Art of Dressing Seminar,


Tziporah has been a muse of mine for years.It was finding her and Iris Apelthat I realized 

True Style Is Ageless

and fashion belongs to us all!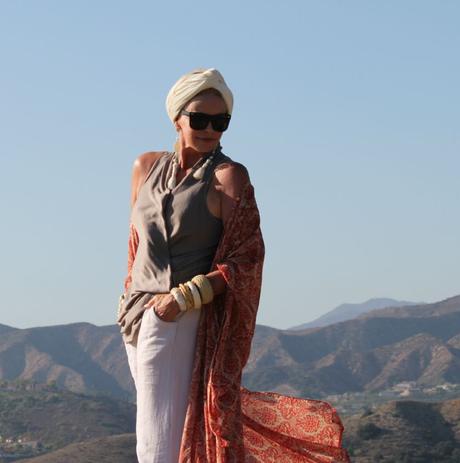 As for my personal style tit  was also a summer of

kimono and turban love

as well as

 flower crowns

with a nice dose of tassel love mixed in!!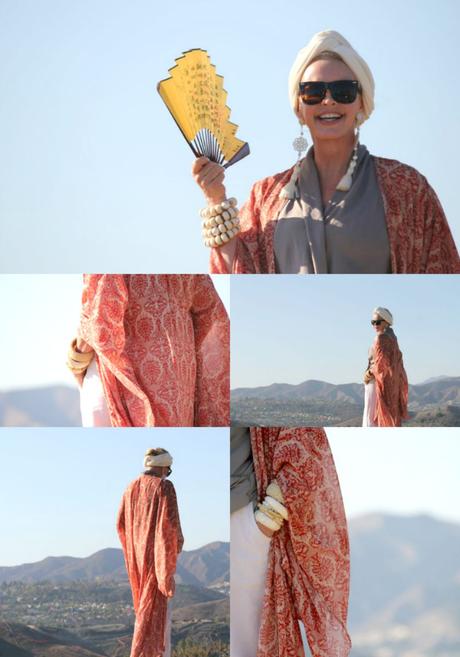 If you want to see some more tassel lovecheck outThe Rich Life On A Budgetand Everything Just So
tomorrowTheir monthly style roundup featuredtassels this month!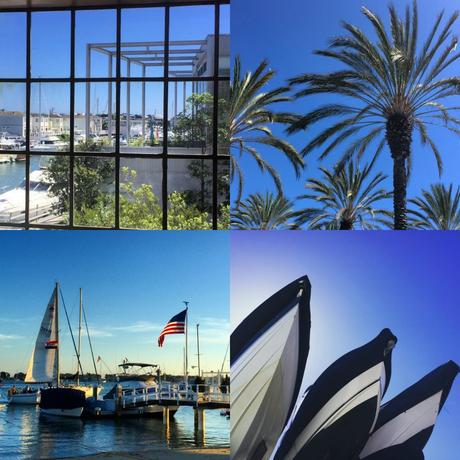 I have lavished in the light here in Southern Californialike never beforeas I have had time to truly savor our local sunsets.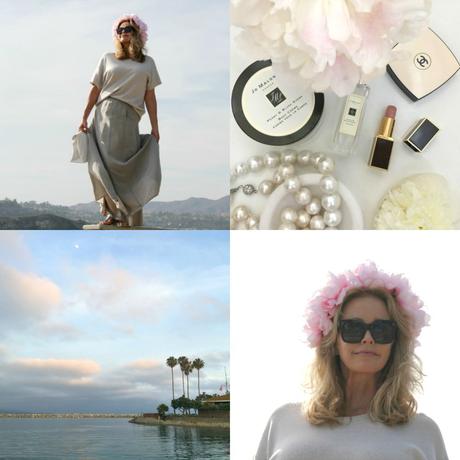 This was the summer I discovered fragranceandbecame infatuated with Jo Malone.
With more time I nowhave new appreciation for the art and ritual for getting ready for date night.
I have become more intenton slowing down to savor quiet moments.In a quest to bePresent in the Now.
Such easy words to saybut such a learning process for me still.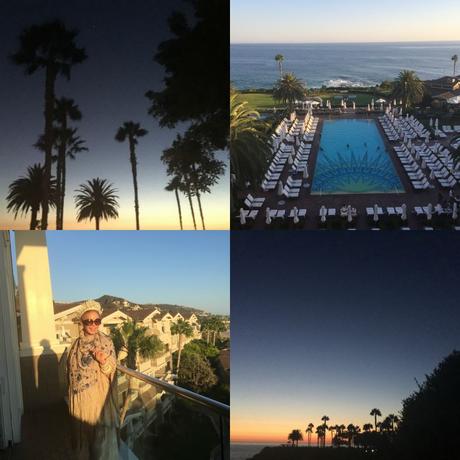 But the more intent I put on being presentwith an open heartfull of gratitudethe more happinessI have been able to uncoverin this new unfolding chapter.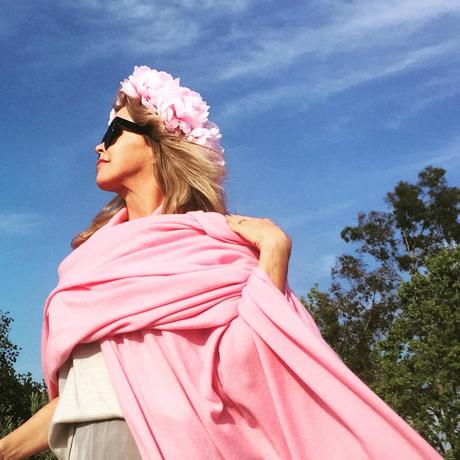 It is my intent to make this second half of lifemy best half yet!
I will meet it with all of the courage, grace and loveI can find.
I will embrace gratitude daily.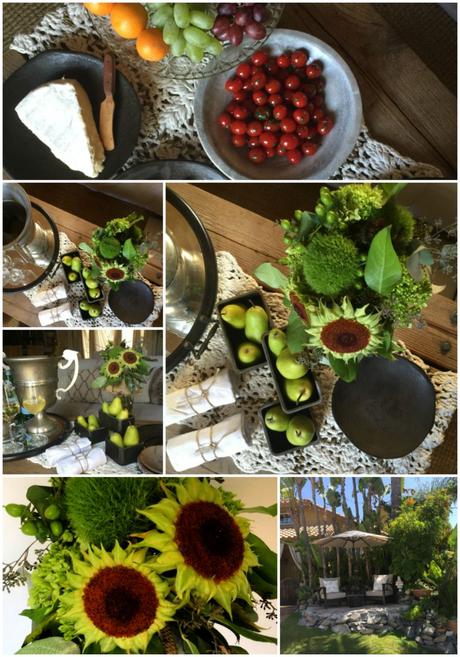 I am  ever so gratefulfor the time  I have had with family and friendsthis summer.Celebrating them at homehave been some of my favorite moments,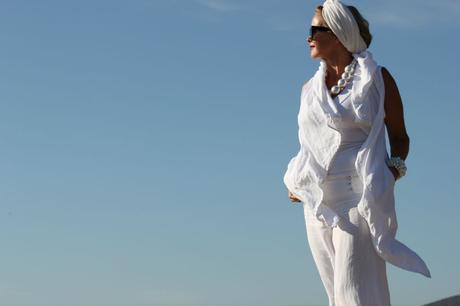 As I look forward to the new seasonI am renewing my focusto luxuriate in daily gratefulness.
Whether it be a beautiful sunrise or sunsettime spent with family and friendstime spent in joyous creativityor even just taking the time to pauseand say
My heart is gratefulfor this present seasonbecause by nowI know we get more of what we think of most.
I am welcoming this new fallwith open arms!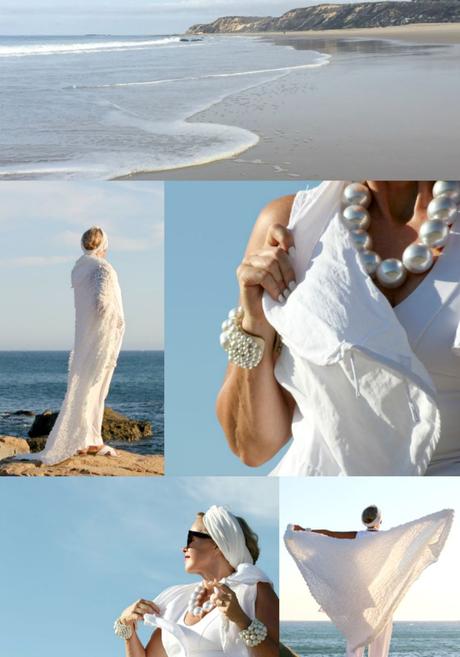 I am excited to announce
this fallI will be returning to Berkley on September 25thto modeland  join my wonderful friend Adrienne of The Rich Life On A Budgetand Stella Carakasias they present theirFall Style Event
This event is sure to be even bigger than the fabulous event in Mayas Wendy Packer ofFashion Over Fiftywill also be appearingas well a list of other guestsyou can see HERE
So if you are in the San Francisco areaSeptember 25th please come by!It is sure to be a wonderful eveningcelebrating women
and
welcoming this new season!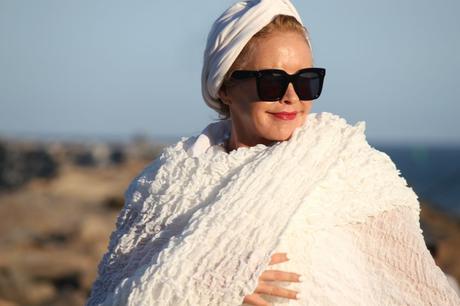 As always my friends


I wish love and joy




as you style your life