As this is a Betjeman week, I've gathered two collections of words related to the former poet-laureate.  The words have been fed into word clouds which give an immediate sense of the content.  The first collection is taken from five of his poems:
In a Bath Teashop, Ireland with Emily, Westgate-on-Sea, Cornish Cliffs,
and
A Bay in Anglesey.
  The titles alone give you a fair idea of what the poet was about.  The amalgamation of words serve as a fair guide to his mind.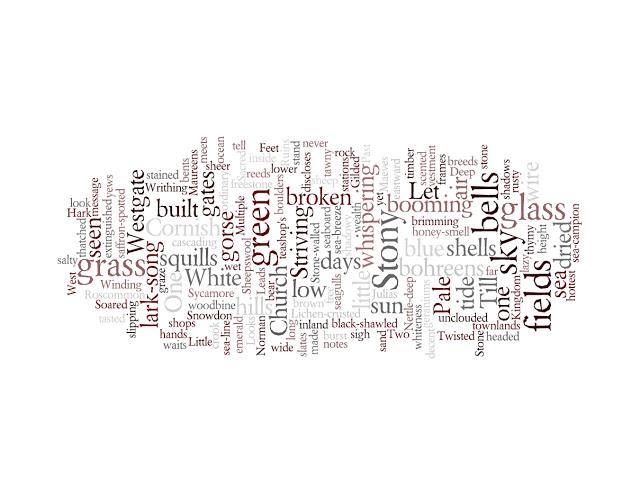 Grass
Green
Glass
The second collection of words is taken from the Wikipedia page about the poet, his life and work.  There is a strong sense of place in the descriptions.  I like the juxtaposition of the natural detail which stands out in the former and the man-made elements, cities and buildings, which are prominent in the second.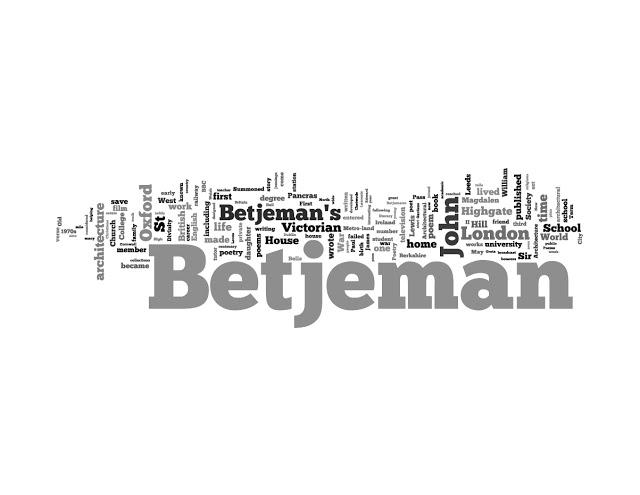 Oxford
Victorian
London
There's something to be said for poetry which can capture a life lived, based on keen observations from the poet.  The factual summary of a life is practical but somewhat gray by comparison.