The countdown for 2016 to come to an end has begun. Therefore welcome this New Year with open arm and celebrate it with your kith and kin. Plan a cozy and exuberant housewarming party with trying your hands on sizzling cuisines and enjoying the midnight toast with closed ones. Worried about the grocery essentials? Don't be, as HappyFresh– Southeast Asia's prominent online grocery store has got all the essentials under their Festive category.
There are different styles of each individual when it comes to grocery shopping. Some prefer buying products while making a list for the entire month, while there are others who do it weekly! However, buying a few essentials can be bought in bulk (that's a great grocery hack!) for a month long. But when it comes to throw a party, you need to get a few essentials, as obviously you don't keep them in store! We at CollectOffers care for you therefore before the year end and we take step towards a new beginning, why not shrink your grocery bills? Following very easy steps you can save a lot on your purchases. At CollectOffers.com you get a rundown of the HappyFresh discount coupons and voucher codes.
Leaving the main course on you, we will let you know about a few vital products without which New Year celebration is an incomplete one! Provide us with the opportunity to give you a sneak peak of a few products out of the list that HappyFresh has got to offer you. And here we go!
Herr's Nacho Cheese Curls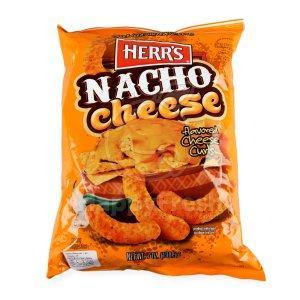 Nachos, chips and a few snacks for the beginning or to have with drinks is a must for every party. These cheese Nachos have a delicious taste, get for yourself a few packs of these and you need not worry about the snacks much!
Jagota Bliss Platter Set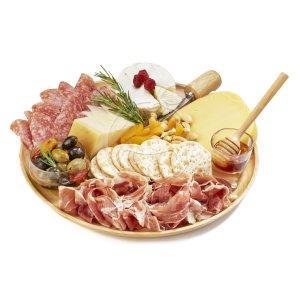 Bliss Platter Set includes Emiliano, Salami Milano, Parmigiano Reggiano, Gouda Young, Pretties Camember, Olives Mix Italia, Cashew Nut, Apricots, Honey and Crackers presented and packed in a copping wood.
Danesita Original Danish Recipe Butter Cookies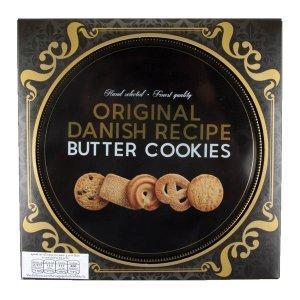 Celebrate your new year with buttery melt-in-your-mouth cookies. These pretty cookies are a classic addition to the Holiday cookie tray. And yes, they make great decorations too!
Ferrero Rocher Crisp Hazelnut and Milk Chocolate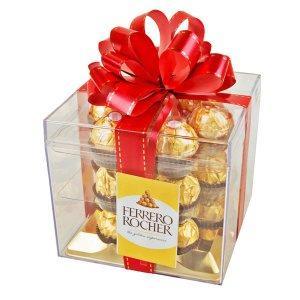 We are talking about a happy occasion and forget about chocolates? How can that be possible? Get these packs of Ferrero Rocher- Crisp Hazelnut and milk chocolate-covered specialty with smooth filling and whole hazelnut.
Mont Clair Bin 8 Rose Cabernet Sauvignon Reserve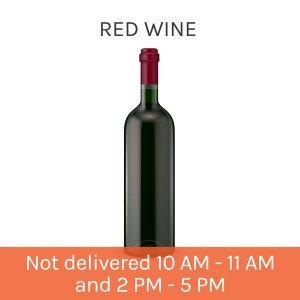 No New Year Party ends up until there are drinks on the house! Medium Red Wine- bodies with white pepper and Craneberry notes layered with hints of Liquorice and gree mango. The red wine is ideal when consumed with salads, grilled dishes and Thai 750 ml. You must be minimum 21 years old to purchase alcohol products. Please hold your ID ready for verification upon delivery.
So, these were five out of the huge list of products available at HappyFresh. With this we hope you have a great and successful party and an amazing year ahead. Happy New Year!