While H and I were in Dallas the week before Christmas, Jax went to Sand Hill to hang out and help Pop's in the woods. 
When I dropped Jax off at mom and dad's, I left his clothes in the order they should be worn. I did everything but leave post-it notes on them. Dad would be the primary babysitter during the day, so I made sure he understood the layout of the clothes. Keep this in mind when you see the pics below. 
Even though mom and dad had everything under control, they would text photos just to prove it. 
Dad made a trip to Lowes. 
Dad dressed Jax in Monday's shirt and Tuesday's pants and the boots that were only to be worn in the words. 
However, my child is so stinking cute! Dad told him to stand in the circle and not move.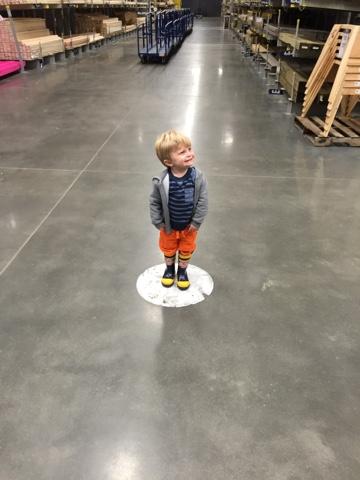 Mom invited her boys to work to partake in "pot luck" day. 
My child is holding a chicken leg.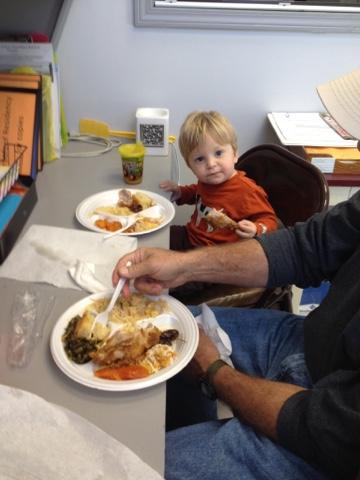 Meanwhile, this was my lunch.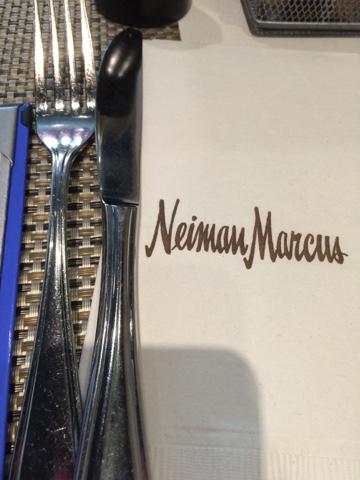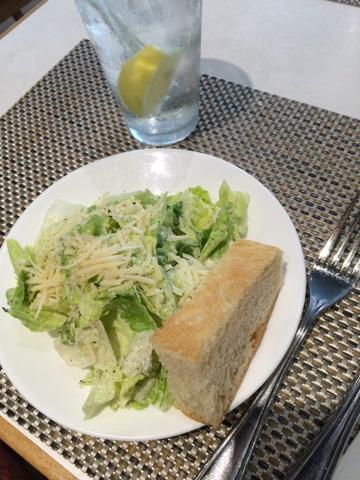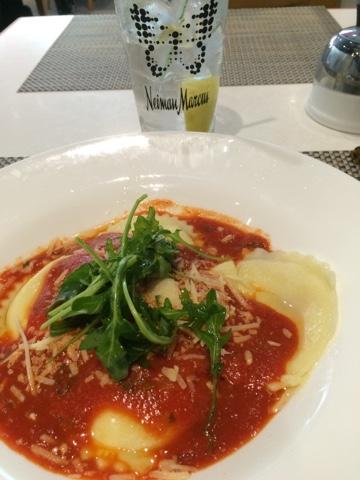 Neiman Marcus Cafe is so good and cute. It's a light and fresh lunch option that has the best lemonade in Downtown Dallas. 
I think I called my parents no less than 23 times a day to thank them for allowing me to take a vacay from life the week before Christmas. Meanwhile, Jax was doing this: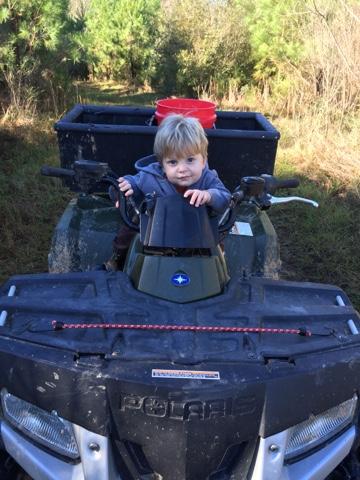 This kid's element is definitely in the woods! 
Dad would drive him on the 4-wheeler until he fell asleep, then, Dad could start the clock for a 3 hour nap! 
While I was dining at Neiman Marcus, Jax was having a gourmet corndog and oranges with a cereal bar in a divided plate.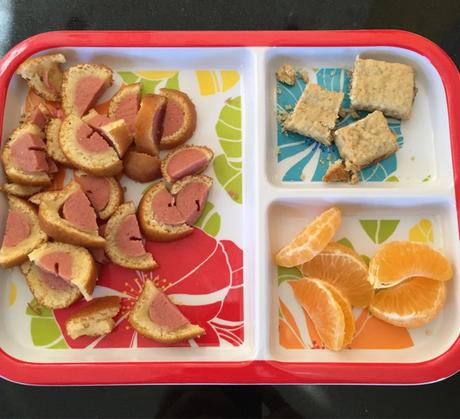 Bless my dad's sweet bones! He is a great cook, but Jax doesn't appreciate his blackened red fish just yet. 
Because one of my mom's love languages is 'gift giving' she decided to raid Jax's Christmas stocking and go ahead and give him "a prize"!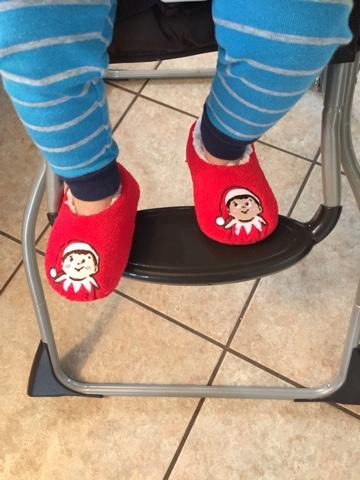 Are those not the cutest slippers ever?!
On the last day of Granna Camp, I received this picture.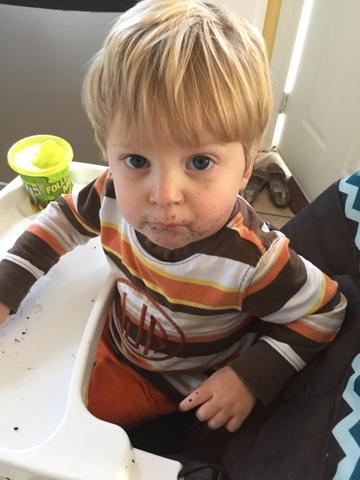 1. He is wearing Tuesday's pants on Friday. 
2. I knew EXACTLY what was on his face without even asking. 
3. Those are eyes of a guilty boy that gave into the temptation of OREOS!!! 
While I can never repay my parents for their selfless act of kindness to us, I did try by wrapping all of mom's Christmas presents and buying the presents dad had on his shopping list. 
However, I made a veto. 
Mom asked for some socks to wear with her new rain boots. Dad sent me this pic and asked me to buy them.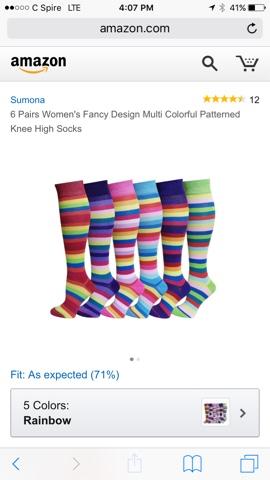 I responded with: Oh heck no! She isn't Rainbow Bright! 

I think I may cash in my next ticket to Granna and Pops camp in April. Hopefully they will be rested up by then!