New to little Indiana? Subscribe for free to my RSS feed. Thanks for stopping by!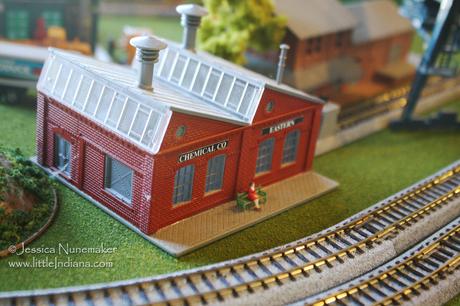 Grandpa's Trains and Things in Kouts, Indiana
Grandpa's Trains and Things in Kouts, Indiana sells trains and train accessories of all kinds — plus quite a bit more fun things with wheels for kids of all ages!
Grandpa's Trains and Things in Kouts, Indiana
Who knew that Indiana towns had such a fascination with trains of all shapes and sizes? This isn't the first train shop that little Indiana has ventured into and you might remember the few train-themed museums and shops we've discovered along the way, too.
On the outside, big kids will love to check out the four wheelers and dirt bikes that are for sale and ready for a new home. Hubs longingly stared at a few of the wheeled toys.
But the inside of Grandpa's Trains and things is where the real fun is!
Toys for Kids of All Ages
There's a lot here. I enjoyed checking out the finished train table complete with mountain and town. I think the little figures and trees and all of that is so neat! Don't you?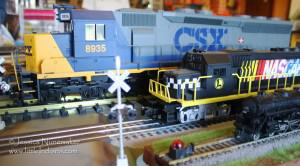 Grandpa's Trains and Things in Kouts, Indiana
Need buildings and homes for your train table? You'll find them at Grandpa's Trains. He's also has train sets and individual trains for sale.
There's a nice display case full of trains and things you just might need. I personally liked the big blue engine on the right. Kid #1 would have loved everything–but we didn't bring him along this time. That's probably a good thing, too!
Not Just Trains
If trains aren't your thing (or not exclusively your thing) there were remote controlled cars and quite a few other fun toys. Really, it might be a great little train shop (and then some) to stop into if there's a kid's birthday in your future. I highly recommend it!
Make sure to call ahead for hours. You can see more of Grandpa's Trains and Things and other Kouts, Indiana images on my Flickr photostream.
Grandpa's Trains and Things
26 E State Road 8
Kouts, IN 46347
(219) 310-8049

View Larger Map
little Indiana: Where to Stay, Play, and Eat in Small Towns in Indiana. Discovering Indiana's best small towns! Now get little Indiana on your Kindle.
New! Offering affordable online advertising for your small Indiana business! little Indiana Businesses is the online presence that you've been looking for.