HOLLYWOOD—The Super Bowl of music, the Grammys took place on February 12, and the music awards show was viewed by an estimated 40 million viewers. The amazing number of viewers likely sparked by the death of Whitney Houston, 48, who was found dead in a bathtub in the Beverly Hilton Hotel the day before the Grammys. 

The music show was rearranged at that minute to pay tribute to Whitney Houston. The minute that the Grammy Awards "In Memoriam" segment was over, the twitter am began expressing their outrage about snubbing Etta James and Don Cornelius. Clearly, the names were not mentioned; however, the producers had included the duet of James with Alicia Keys and Bonnie Raitt. Another segment mentioned Don Cornelius. The love was not given to Mike Starr, the Alice in Chains bassist, who died of a drug overdose back in March. It was amazing how the producers presented such a classy and appropriate show to pay tribute to Miss Houston. In a powerful performance, Jennifer Hudson brought tears to viewers' eyes when she belted out "I Will Always Love You," which was penned by Dolly Parton  but made iconic by Houston.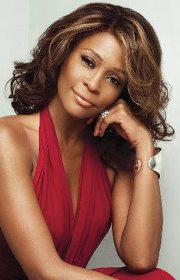 Photo Courtesy of: Facebook

Houston's body was flown back to New Jersey on February 13, where the Whigham Funeral Home will be handling the arrangements for an invitation-only private service at the New Hope Baptist Church on February 18, the same church where Whitney sang in the choir and where her mother, the great Cissy Houston, led the choir for many years. Toxicology tests will likely take up to 12 to 16 weeks to be completed. While the Los Angeles County Coroner's Office has not released a cause of death, several media outlets cite law enforcement sources who say Houston died from a reaction to a mixture of alcohol and prescription drugs. TMZ is reporting that prescriptions drugs found in Houston's hotel suite included Ibuprofen, Xanan, Midol and others which filled at Mickey Fine's pharmacy in West Hollywood. Incidentally, the same pharmacy is under investigation for selling to Michael Jackson.

Back in 2002, Houston's now infamous interview with Diane Sawyer detailed her drug use in the immortal "crack is wack" interview. Whitney has undergone several rehab stints. Let's not focus on her personal tragedy, but on her legacy of music that will live forever in our hearts. Like all icons, her death and legacy will bring millions to her estate. Tributes to Houston continue to pour in, including from New Jersey Governor Chris Christie, who has ordered flags to be flown at half-staff on Saturday, February 18, in her honor.

Everyone continues to be shocked, but her music will live forever in our hearts. I had the pleasure of bumping into Miss Houston twice and she left me with a great impression. Houston remained loyal to her roots, just like her cousin Dionne Warwick, who I had the pleasure of meeting as well. 


Houston will be remembered not for her legal woes, money problems, a troubled history of drug abuse or for questions over her recent death. She will be remembered for the beautiful voice that inspired so many singers. Her voice was pure and majestic and undeniably a gift to the world. A giant photo of Whitney with the dates 1963-2012 adorns the side of the Prudential Center, in Newark, New Jersey, where she was born. Our hearts go out to the family and her only daughter Bobbi Kristina, 18. We will always love you!