I am so glad that it is Tuesday. Don't get me wrong, I'm grateful to be alive on Mondays and all, but yesterday I was dragging by 3 pm! No joke. I've decided that I have got to give myself a bed time, because staying up until 2-3 am and trying to wake up at 8 am is killing me. I'm thinking about having my "bed time" be midnight. Sounds reasonable, right...?
Anyway, I'm not gonna lie...I had a hard time thinking of a product for today's post. I'm blaming it on my lack of sleep mentioned above ;)  I finally decided to post about my go-to wine.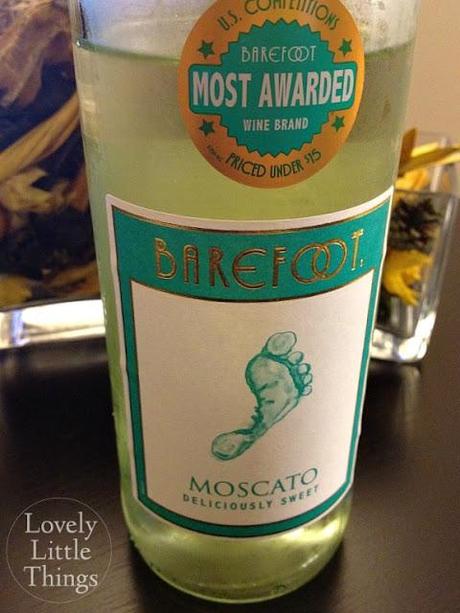 That's it...Barefoot Moscato. Wanna know why it's my favorite? Because it's $6.99 a bottle. YEP. It's even received the title of "Most Awarded Wine Brand for Under $15" That's what I call wine created for a college budget ;)
Honestly, I just started drinking wine not too long ago, so I'm definitely a newbie when it comes to knowing types/brands. I get absolutely overwhelmed when I walk down the wine aisle and see shelf after shelf of bottles. I know that I like sweet wine. So I always go for Moscatos & Rieslings. I wish I liked red wine since it's better for you, but I can't handle the dryness/bitterness...ugh!
So if you have any wine tips/have a favorite that won't cause my bank account to overdraft....do tell :) Because your girl loves to enjoy a nice glass of wine while taking a bubble bath & reading a good book. YES PLEASE.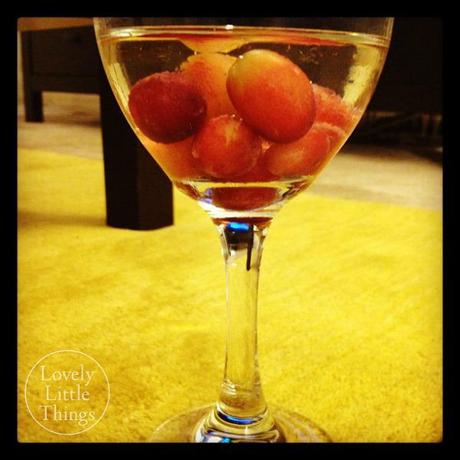 A little quirk of mine - I put frozen grapes in my wine. It's a little less embarrassing than putting ice in it...right? I prefer not to drink warm drinks. I like my wine nice and chilled. Plus eating the grapes after finishing the glass of wine is always a nice little treat ;)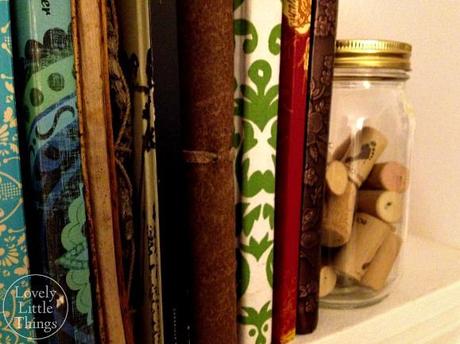 I really love wine corks! The one that you see with the little foot is the one from the bottle of wine I showed at the beginning of this post - how cute it that? I don't know exactly what I'm planning on doing with all of these corks, but I'm sure Pinterest can help me out with that once my collection is a little bigger ;)
I've decided to go ahead and offer you guys an opportunity to get involved in my Product Spotlight posts :) So if you have an item of yours that you want me to review, please send me an email and we'll figure something out. It can be jewelry, art, paper goods...absolutely anything (okay...almost anything)! If you're interested in getting some exposure for an item of yours, let's make it happen! 
Oh and can I just say that I was absolutely floored when I saw that "400" over there on my Google Friend Connect widget?! I am SO appreciative for every single one of my readers and I try my hardest to respond to all of you if you contact me! SO thank YOU for reading my little blog :) You guys inspire me to no end and I look forward to each post that I write. I never knew how passionate I would become about blogging!
Keep being wonderful :)