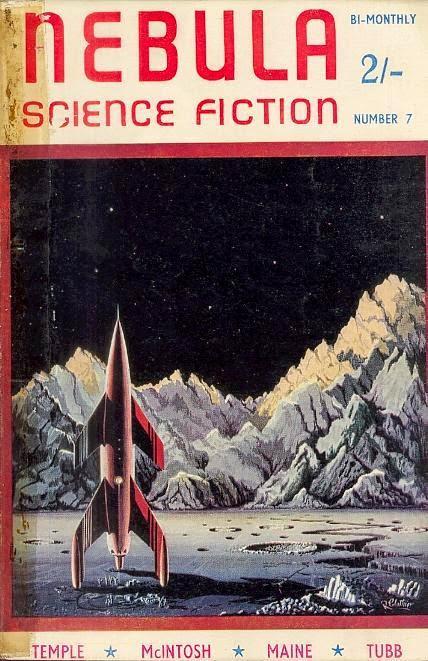 First Publication:  Nebula Science Fiction, February 1954
Cover Artist:  Bob Clothier
Second Publication:  Super Science Fiction, October 1958
Cover Artist:  Emsh
Challenges:
Deal Me In Short Story Challenge
42 Challenge 2015
The 2015 Sci-Fi Experience
Vintage Sci-Fi Challenge
First Line:  "Our troubles started the moment the stiffened corpse of Flaherty was found, standing frozen in a field half a kilometer from the ship."
"Gorgon Planet" was a typical story of the early 1950s.  An exploratory mission to another world brings about the mysterious death of one of the crewmen.  The rest of the crew has to solve the mystery.  
Would I recommend this story to other readers?  Without a doubt.  Why?  Because it holds a place in the history of the field.  "Gorgon Planet" was the first science fiction story by Robert Silverberg to be published.  As such, it holds an honored position in the history of the field.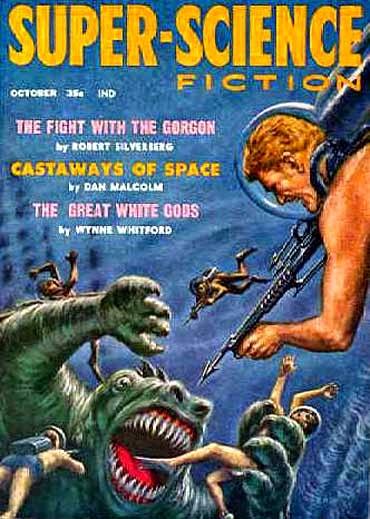 The history of the story is interesting.  It was first accepted in 1953 by Harry Harrison (of the "Stainless Steel Rat" fame) for one of two magazines he was editing.  Both magazines ("Rocket Stories" and "Space Science Fiction") went out of business before Silverberg's story could be published.  Fortunately, a Scottish science fiction magazine edited by Peter Hamilton accepted it.  So Silverberg's first appearance in a science fiction magazine was delayed until the February 1954 edition of "Nebula Science Fiction".  In 1958 it was reprinted in the October 1958 issue of "Super Science Fiction".  The editor changed the title to "The Fight with the Gorgon".  In addition to it was another Silverberg story, a short story by A. Bertram Chandler, and the issue closed out with one by Harlan Ellison. 
Little did the editors know at that time that Robert Silverberg would become one of the top writers in the field.  Thankfully they recognized his talent and helped to launch a long career.